When Danny Ainge named Brad Stevens the new head coach of the Boston Celtics in 2013, the hiring was not met with much fanfare. Stevens was a successful college coach, but there were certainly bigger names on the Coaching Carousel. In the eight years that followed, Stevens led the Celtics to three Eastern Conference Finals. Despite this, an NBA Championship continued to evade him. Because of this, and probably some other reasons behind the scenes, the Celtics promoted Stevens to President of Basketball Operations. It is now his turn to hire his successor, and he has plenty of options.
According to Adrian Wojnarowski, the Celtics are looking at many different candidates to fill their head coaching position. These range from former NBA players to current NBA assistant coaches. While all of these guys would be good options, Stevens shouldn't have to look far to find his person. Looking at one current assistant, one former assistant, and one former player, here are three names that Brad Stevens should look to before going to outside candidates.
1) Jay Larranaga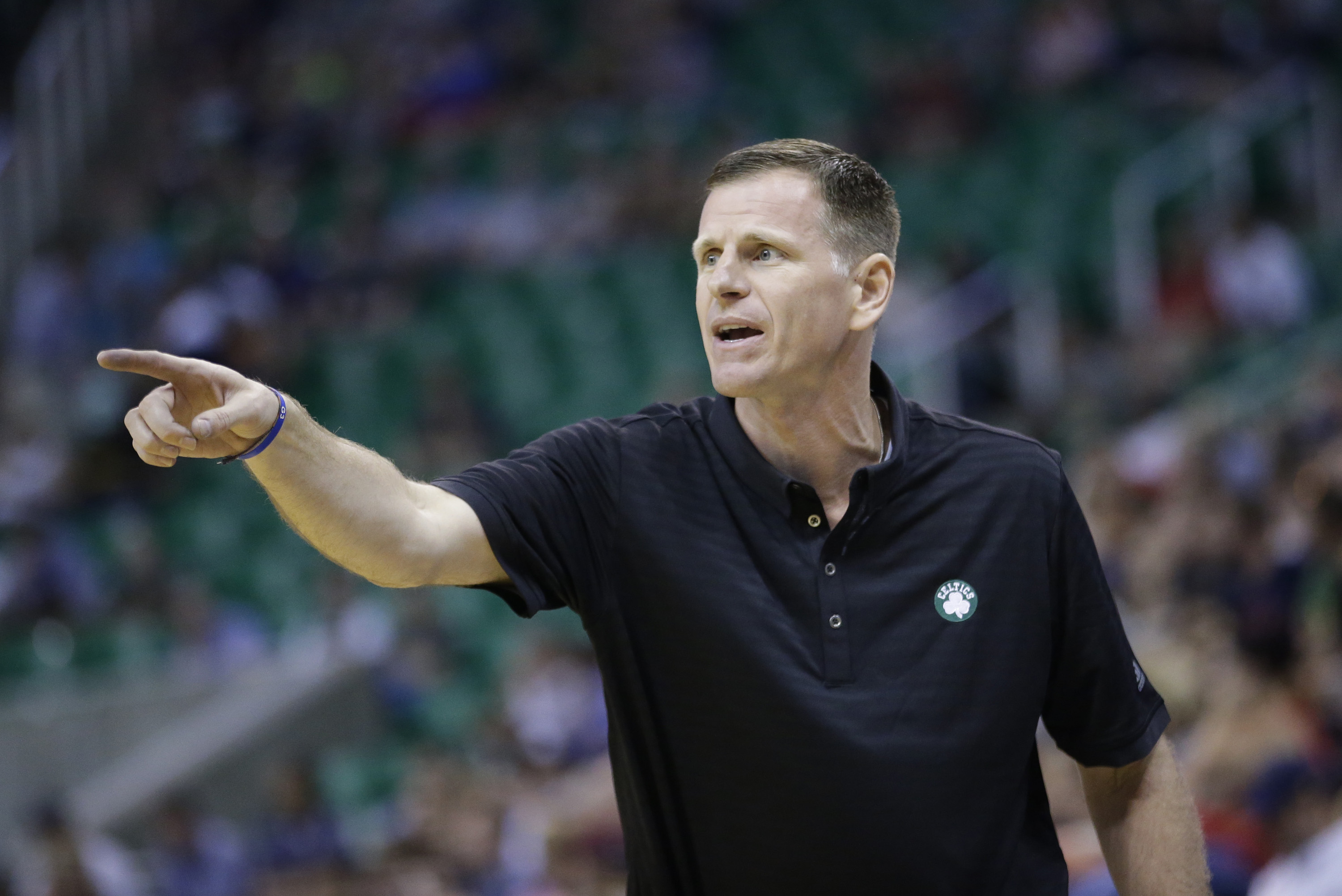 In college basketball, it is commonplace for assistant coaches to turn down bigger jobs to stay with their Alma Mater. This is done so that when the big-name coach retires, the assistant can make a seamless transition into his job. While this practice isn't prevelant in the NBA, Larranaga has been practicing a form of it. In recent years, he has turned down other NBA head coaching jobs, waiting for the Celtics to open up. Now that it has, Brad should grant him the first interview.
To get head coaching advice, Larranaga shouldn't have to look very far. His father, Jim, has spent the last thirty-five years behind a Division 1 bench including the last 10 years at Miami. Celtics fans might also remember him for discovering Shane Larkin at a summer workout in 2017 which led to him becoming a successful role player during their run to the Eastern Conference Finals that year. He also has head coaching experience from his time with the Erie BayHawks. There he set the team record for wins in a season with 60. With all these experiences under his belt, Jay Larranaga would be a great choice to try and replicate Brad Stevens' success as head coach of the Boston Celtics.
2) Kara Lawson
If the Celtics are looking for someone that the current players trust, they shouldn't have to look farther than Kara Lawson. Since accepting the head coaching job at Duke, both Jayson Tatum and Jaylen Brown have voiced their support publicly for the job that Lawson did during her time with the Celtics organization. This should be enough to get her on Brad's list to be interviewed. When there, there is no doubt she will put on an impressive show.
It is always risky to hire a head coach that has no NBA head coaching experience. While this is true for Lawson, she has spent the last two years behind the bench at Duke University. Being one of the premier programs, she has dealt with immense pressure in her new job. This doesn't compare to what she will experience in the NBA but it is a good start. She also shouldn't have an issue accepting the job as she would be the perfect representative to be the first female full-time NBA coach. If Brad truly wants to make a statement and hire someone worthy, Kara is his girl.
3) Sam Cassell
The last time the Celtics won an NBA championship, Sam Cassell was averaging 7.8 PPG for them. Now, he is an assistant coach for the 76ers whose name pops up every time a team fires their coach. Getting into the coaching profession in 2009, Cassell started out with the Washington Wizards. He made his mark by mentoring John Wall, working closely with him for his first five years in the league. Since then, Wall has been a 5x NBA All-Star and has credited Cassell for his development. With a team of young players, Cassell could be the perfect guy to lead the Celtics over the hump.
If the Celtics want to get back to the mountaintop they achieved in 2008, they should look back before they move forward. Hiring someone who was there for the journey could be the first step in that process. The team already has two superstars to build around, they just need someone confident to lead them. At 51 years old, Cassell is young enough to connect with the players but old enough to command their respect. If Brad wants to recreate old Celtic magic, Sam should be his guy.
Follow me on Twitter and check out the Belly Up Basketball page for all the latest from the NBA hardwood.