What Is Considered a Second Chance?
Many forms and factors can contribute to this generic term. A second chance could be a player stepping away from the game then coming out of retirement. While this is rare, there is a history of this occurring. Retired defensive back Deion Sanders did this previously. He signed a contract with the Baltimore Ravens to play for a couple of seasons after calling it quits. That is pretty much the only good reason that I can think of for returning to the game.
Other players are forced away from the sports. Ray Rice is a perfect example of this. In 2014, a video surfaced of him assaulting his then-fiancee in an elevator of a casino in Atlantic City. Rice was suspended by the NFL for a while but has yet to return to the game. No NFL team wants that baggage he comes with to infect their team. This is not the league's fault or commissioner Roger Goodell's. Both have a perfectly fine alibi. He is not banned from the game any longer. The same is true for countless other players in the NFL's history.
Currently, there are a handful of athletes that fall into this exact category of potentially getting a second chance. Some are even big names in the league or at least were. This article will discuss whether or not I believe they have earned another shot at playing in the NFL. Now, this will not examine whether they can still play the game well enough physically to warrant a contract offer. It will instead center around whether their actions were serious enough for them to get that second chance.
Earl Thomas
Thomas was once one of the most effective safeties in the game. In fact, he is a seven-time Pro Bowl selection and made the All-Pro team three consecutive seasons. Most of this was with the Seattle Seahawks where he played all but one of his years in the league. Things got a little tense between him and the organization.
When Thomas was getting carted off with an injury, he made a nice gesture toward his team's sideline. He waved at his former coach, Pete Carroll, with the back of his fist. Many did not like this kind of move because the one finger he left up was the middle one. This was a nice way of telling the coach to go fornicate himself. Safe to say, they did not part on the best of terms.
After hitting free agency after his contract expired, he signed with the Ravens. The contract was a 4-year, $55 million one with $32 million in guarantees. This was a great contract for him, especially at his age. It would have allowed him to retire off into the sunset with his pockets lined with a little extra money. That was until a little over a year ago when his life was slammed into park.
In May of 2020, NBC News stated Thomas was caught having an extramarital affair with a woman. The police report stated that his wife, Nina Thomas, held him at gunpoint before the police showed up on the scene. This alone would be difficult, but possible, to recover from. That is if the drama stopped there. During a practice before last season began, he reportedly got into a fight with a teammate, Chuck Clark. These two events lead to the safety being released shortly after the scuffle occurred.
Does He Deserve a Second Chance?
Does Thomas deserve another shot? If I were a general manager, I would not touch this headache-inducing player with a ten-foot pole. These two events combined make him no longer worth the negative publicity he brings to an NFL team. However, I am not in that position. Some team will probably take a flyer on him if an injury or underperforming secondary needs a veteran on the back half of their defense.
Josh Gordon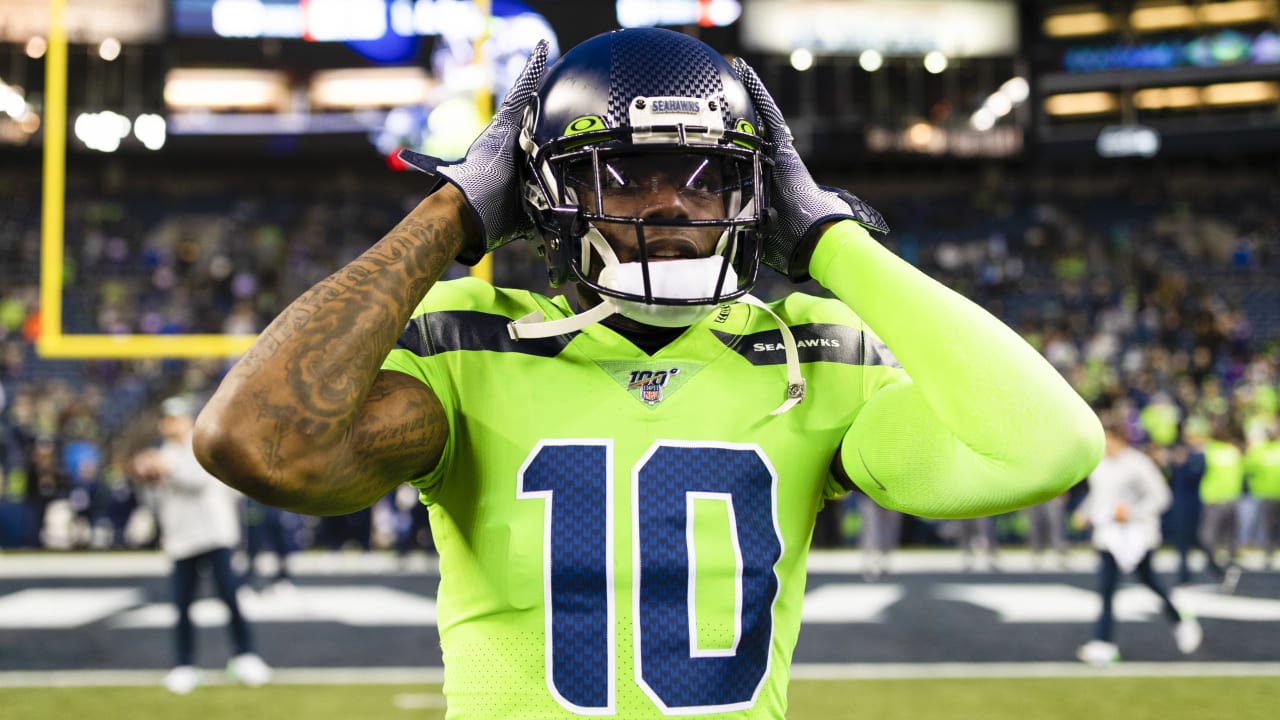 Gordon is one of the most athletic wide receivers in the league. He was massively productive for the Cleveland Browns while he was playing there. He was selected to the Pro Bowl and was an All-Pro during his second year. The wide receiver did all this while playing only 14 games all season. His career was off to a great beginning and the future was looking bright for him in the NFL.
Gordon unfortunately has been suspended numerous times due to violations of the league's substance-abuse policy. He only played 10 games combined in four years due to this as well as off-the-field issues. In fact, he had to miss two consecutive seasons due to year-long suspensions. He eventually was reinstated by the commissioner while promising to make a turnaround in his professional career. That only lasted two seasons. Before last year's beginning, he was once again suspended indefinitely due to violating the same policy. He recently filed for reinstatement back into the league. This time, he might actually be able to complete the conditions for this.
The recently signed collective bargaining agreement (CBA) tightens what is considered substances of abuse. Meaning that he may actually be allowed back into the NFL for good this time. If this works for him, players such as defensive lineman David Irving could do the same. However, nothing is for certain at this time. Goodell has not decided on this yet. This leaves many wondering if this new policy actually affects previous disciplinary actions to give him a second chance.
Does He Deserve a Second Chance?
I full-heartedly believe that he should be reinstated at this time. None of his suspensions have been due to performance-enhancing drugs so I believe he deserves a second chance. However, he must also avoid off-the-field issues. What he puts in his body is one thing. His actions are another issue altogether. If he is actually able to do this, and I mean really do it this time, I believe he deserves another opportunity to do so.
Colin Kaepernick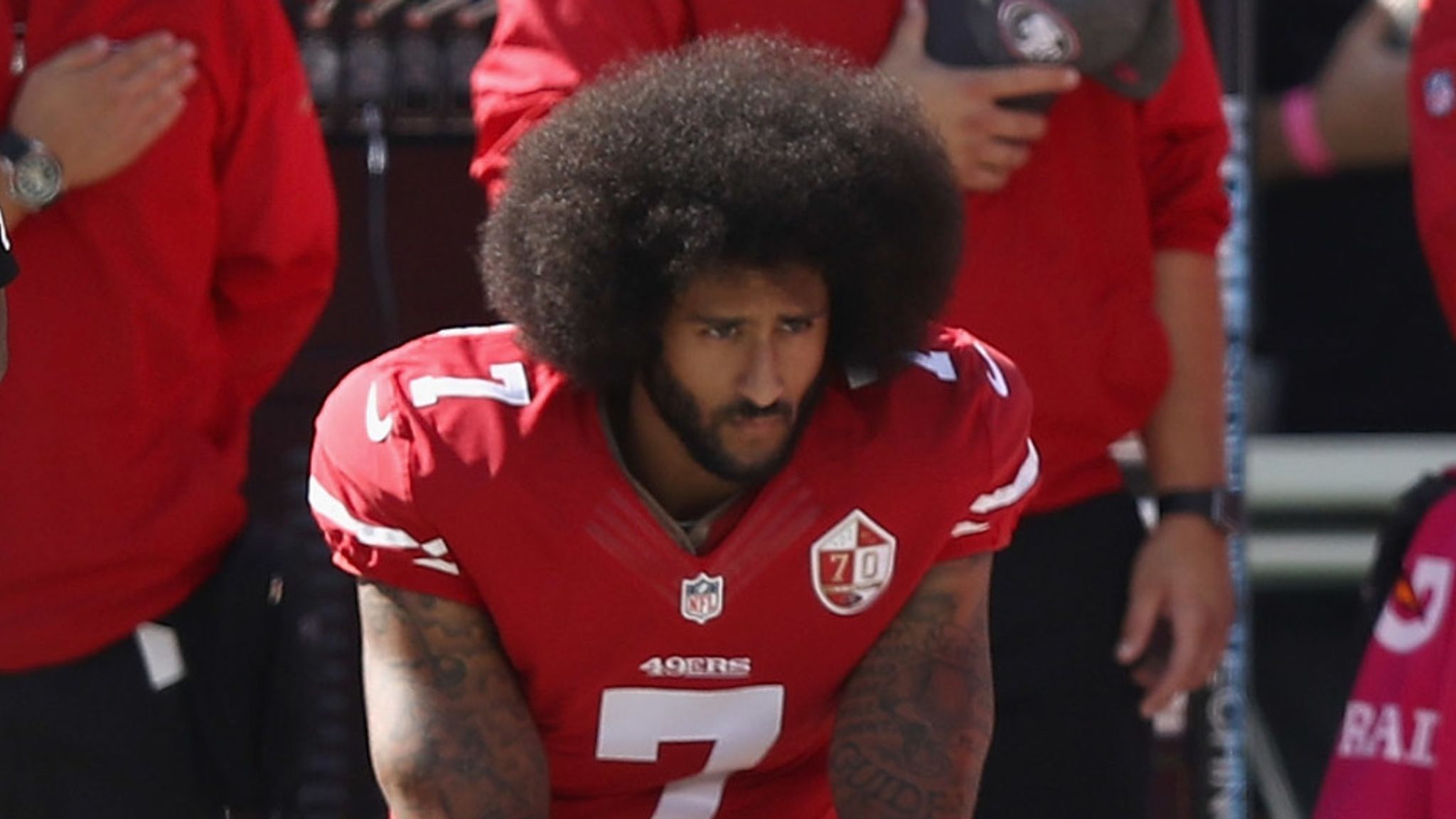 The free-agent quarterback is one of the most polarizing players in the NFL. Back in the preseason of 2016, Kaepernick decided not to stand during the playing of the national anthem for that game. He did so to protest racial injustice as well as police brutality toward African Americans in this country. That is perfectly understandable and legal. It is any citizen of the United States' right to peacefully protest any issue they feel needs to be addressed. Whether you agree with what he is standing for, you cannot say it is illegal either just because it makes you feel uncomfortable. A significant portion of fans of the league, unfortunately, viewed this as disrespecting the country and its soldiers.
He was later released by the San Francisco 49ers due to his lack of production not living up to the money he was making. Another factor that may have contributed to this was the backlash he and the organization were receiving at the time. This has never been confirmed, but many around the league would probably agree with me in this being a major factor. If this is true, it is completely understandable. No business wants to bring negative publicity to their team. This would absolutely affect the team's profitability as many fans may hate him and stop following the team for whatever reason that may be.
Interest in Signing Kaepernick
As I previously mentioned, Kaepernick is on the market and has been for some time now. He has, however, had interest in being signed by other teams in the NFL. Reportedly, the quarterback had two franchises interested in bringing him in as a backup to their starter. In fact, the Baltimore Sun stated the Ravens were prepared to sign him to do just that. This did not happen due to his girlfriend and radio show host tweeting about the Ravens. She compared team owner, Steve Bisciotti, and former linebacker Ray Lewis' relationship to that of a plantation owner and a servant during the slavery era. It is clear to see why the organization went in a different direction.
Does He Deserve a Second Chance
My answer is similar to that of Gordon. Does Kaepernick deserve another shot? Yes. Will he actually get one? Probably not. He may be talented enough to do so, but that is not what his role would be for a team. At this point in his career, he is probably not suitable to be a starter. Backup quarterbacks are not on teams to actually play football. It is actually great if they never need to do so because the starter can stay on the field. Their primary duty is to help prepare the other quarterback by watching the film on the opponent and helping him understand the game plan. I am assuming Kaepernick has not shown that he is capable of this while also bringing a lot of baggage with him. Teams are just not willing to take on a backup like this.
Vontaze Burfict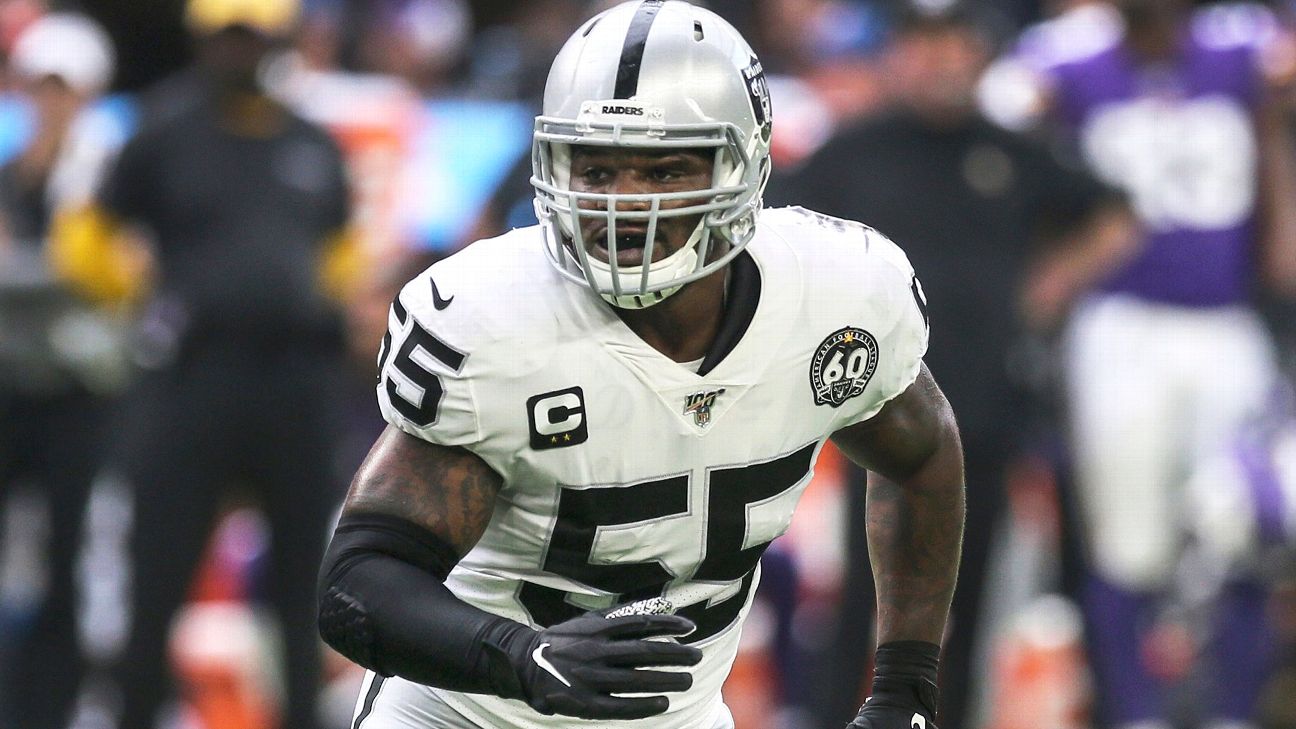 I am just going to go ahead and admit this right now. I hate Vontaze Burfict. He is a terrible person about the way he plays the game. He is one of the dirtiest players in NFL history after hitting opponents in such a hard way and disregarding their safety as well as health while doing so.
A product of older generations of the sport, he has routinely lead with the crown of his helmet while hitting opponents as linebackers have done in the league for decades. This has led to him being suspended and fined numerous times for his disgusting style of play. After signing with the Raiders, he was once again banned from the sport indefinitely due to this for the first time in his career. Unfortunately, he was reinstated and is a free agent as of February 2020. The good news is that no team has signed him since then so his reckless play has not led to any further injuries to opponents.
Does He Deserve a Second Chance?
If I were Roger Goodell, I would have made his suspension permanent. He is a danger to anyone on the field with him. And that is not just the other team. His own organization should be worried that he may injure one of his teammates or even lead to further suspension. I sincerely hope that this guy never plays another down of football in his life. His skill set might just help with that as he is an old-school thumper linebacker and that is just not useful in today's NFL.
This article was published on the Belly Up Sports website and specifically its NFL page. Belly Up Sports also has a Twitter page where you can interact with the network. I also have written for this outlet before so see my most recent story if you would like. If you would like to talk to me directly, feel free to chat with me on my Twitter as well. Try to keep it clean and proper. If you are incapable of doing so, ignore that completely and battle it out with me. Just a few warnings for those who dare challenge me. I am highly competitive and hate to admit when I am wrong. So be prepared for a war of words.