Criminally Overrated
There are countless NFL players that are appropriately or even undervalued for what they bring to their team. Some professional football players are just a tad bit overrated on the other hand. I could create a list of players for either side on this spectrum. This time I chose to write about the latter. There are many reasons for this decision. It could be for the publicity this list and the players on it may bring to the outlet. I did it for another reason altogether. I just wanted to blow off a little steam today. So naturally, I made a collection of players that I do not care for one bit and the reasons I feel so passionately that way.
Some of these players I do not hate. I just do not think they deserve the credit or the contract for that matter they receive. A select few though I cannot stand to hear their name even be whispered. They feel the need to let you know how good they "are" to distract you from their mediocracy. The very definition of overrated. This article is an expose on a select few individuals that fit into this category. I believe they should be on the most wanted list for stealing the spotlight from others who deserve it more.
Why Jadeveon Clowney Is SO Overrated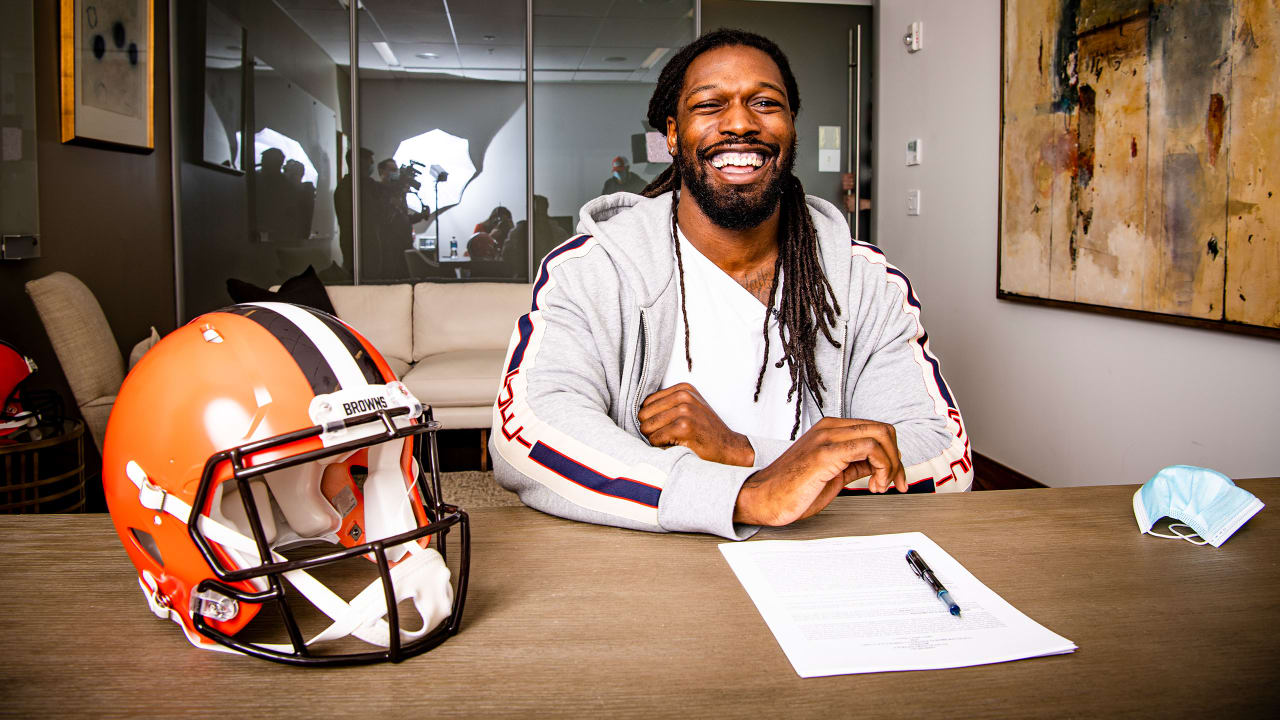 Wondering who the best pass rusher in the history of the NFL is? That could be debated for a while. This article would look like a novel if I went into detail on that topic. I can tell you one thing though. It is for dang sure not Jadeveon Clowney. This former first overall selection in the NFL Draft has always had an aura around him. The talent is undeniably there. During a bowl game, he hit a running back so hard he fumbled the ball, his helmet popped off, and then Clowney recovered the ball. He seemed poised to break all sorts of statistical records and earn the most money a defender had in league history.
Fast-forward to now and he is still living in his little dreamland. He would love to be recognized as the best pass rusher in the league and be given a nice lucrative deal. That is a fantasy if I have ever seen one. This guy has never even recorded more than 10 sacks in a single season in his seven-year career. He has not been able to be on the field as much as he would like to be either. Sacks are not the main stat to look at to gauge a pass rushers value, however. Well in this reality that stat matters to many around the NFL. Come find me when you pass that milestone and we can start the conversation on you being the highest-paid edge in the league.
Ezekiel Elliott Is on the Verge of Becoming Overrated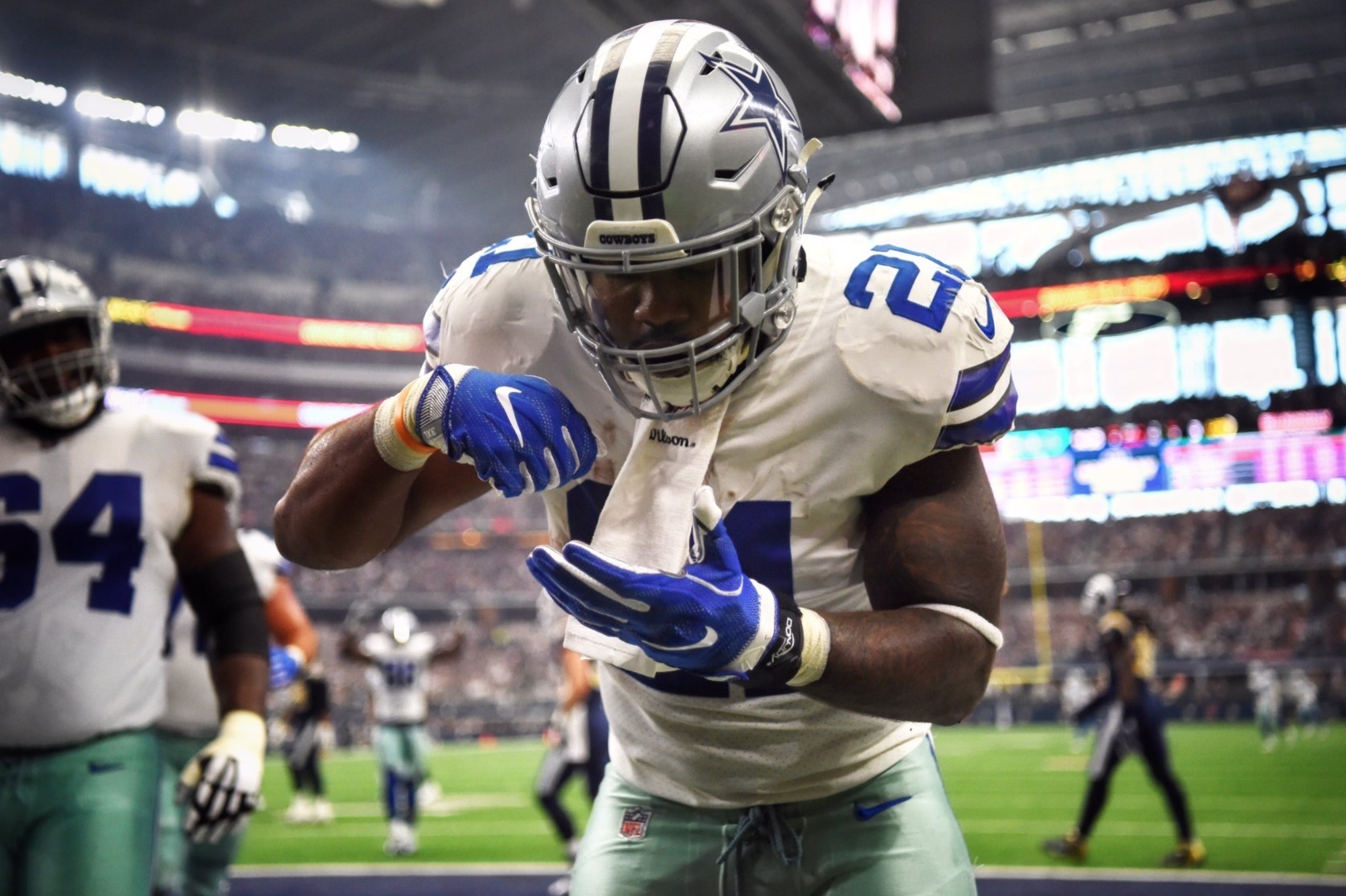 I could have literally put numerous Dallas Cowboys' players on this list. This story could just be about the team constantly overpaying good players like they are great, but I will save that gem for another day. Some might have thought this would have been DeMarcus Lawrence. He gets a pass this time though he is robbing the team every time he collects a game check. Ezekiel Elliott is a bigger rip-off and deserves his time in the limelight.
Elliott decided to hold out of training camp, not one, but two years before his rookie deal was set to expire. This may have angered some of America's Team's fans. Saying he was overrated because his offensive line was so good. There was no doubt he earned it though. He was one of if not the best rushers in the league during that period. He eventually signed a massive long-term extension that made him the then highest-paid back in the game. His production would then dip a bit though. Players are expected to become a bit complacent after signing a massive contract like he just did.
When franchise quarterback Dak Prescott went down for all of last season with an ankle injury, it was the running back's turn to take the reins. He put the team squarely on his shoulders and dragged them all the way down into the pits of despair. I am not certain if this is what Jerry Jones had dreamed of in exchange for his investment when he offered the contract to Elliot.
Cam Newton Has Tiptoed With the Overrated Line
Patriots' quarterback Cam Newton is a former NFL MVP with the Carolina Panthers. He was one of the most dynamic football players in the game while with that franchise. Newton possesses a rare mixture of speed, power, and ability to make defending him scary. Almost as much as Freddy Krueger does me. I could not sleep for weeks after seeing that movie where he only attacks you while you sleep. The good news for defenses is his claws have been snipped. He no longer haunts them. The only scary thing about him now is how he dresses off the field. I would not know fashion if it hit me with its fabulous fist, but I think he looks like a clown 90% of the time.
The aspiring fashion model has not played well since winning his MVP. A combination of several factors led to him constantly being in fear of losing his roster spot. Newton was looking to give his career a jumpstart after leaving Carolina before the 2020 NFL season began. The Patriots of course signed him to a contract that many thought was just another bargain in the franchise's history. Newton even posted numerous pictures and videos of him working out making it almost a guarantee he would return to his superstar form. Spoiler Alert. He did not.
His role may be a tad different this season. The franchise drafted quarterback Mac Jones in the first round of this past year's draft. That may be the final nail in the coffin for Newton's New England career.
JuJu Smith-Schuster May Have a Chance to Not Be Overrated
TikTok celebrity and Pittsburgh Steelers' wide receiver JuJu Smith-Schuster is one of the game's most popular players. He is arguably the biggest star on the platform in the sport and is for sure its most notable. Smith-Schuster even makes it a point of his to do a quick dance on his team's or the opponent's midfield logo prior to every one of his football games. Some of his teammates are not so supportive of his passions away from the game. According to his former teammate in Pittsburgh, Alejandro Villaneuva, it is more fun to play for an offense that runs the ball to set up that pass like Baltimore.
Performing well in football used to be a player's main way to generate wealth around the sport. This may be done through contracts, product endorsements, or TV deals just to name a few sources. Now there are outlets such as TikTok that allow players to get their name out there in order to make a quick buck. The player made a name for himself as the main option not named Antonio Brown on the Steelers' roster. Smith-Schuster's numbers took a nosedive after Brown was traded away though.
Now, I need to clarify a couple of things before proceeding with this story. I have no issue with players maximizing their value and making money while they are involved with the league. That is the very definition of capitalism and I wholeheartedly support that economic system. It is when that action becomes a distraction to the team that I start to hate it. It is not too late for Smith-Schuster to turn his career around. There is no doubt about his talent and ability to produce on the field. The question comes down to where he is putting his focus going forward.
Closing Remarks
This article was published on the Belly Up Sports website. Specifically its NFL page. Belly Up Sports also has a Twitter page where you can interact with the network. I also have written for this outlet before so see my most recent story if you would like. If you would like to talk to me directly, feel free to chat with me on my Twitter as well. Try to keep it clean and proper. If you are incapable of doing so, ignore that completely and battle it out with me. Just a few warnings for those who dare challenge me. I am highly competitive and hate to admit when I am wrong. So be prepared for a war of words.