History of The Highest Paid Player
The Buffalo Bills and quarterback Josh Allen agreed to a contract extension earlier this month. The deal was a 6-year $258 million with $150 million in guarantees. That is the highest guaranteed money in league history. It made him the second-highest-paid player in the NFL. This made both sides happy as the contract was done. They can now focus on other franchise priorities.
The National Football League Players' Association (NFLPA) was also ecstatic about this. The players' union is supposed to be there to protect its members' well-being. This includes both on-the-field as well as of it. This concept has come into question recently over various topics related to players' protections. That is a discussion for a different story at another time. This one will focus on a trend it would like to see continue.
The NFLPA has a not-so-secret desire for the next and best free agent at a position to strive to be the highest-paid at it. This is a solid goal to set. It is a great way on paper to get on the players' good side. I, however, think this is an idiotic practice. This concept could lead to a player signing a contract to be making more than Patrick Mahomes. That player needs to at least come close to his level of production to be truly worth it. This might become a reality sooner than you think.
The Case or Lamar Jacskon Being the Highest-paid Player
The battle for the next highest-paid player comes down to two players. Those are Baltimore Ravens Lamar Jackson and Clevland Browns Baker Mayfield. Let us discuss Jackson first. He was drafted with the last pick in the first round of the 2018 NFL Draft. He took over for Joe Flacco late during his rookie season. Jackson would eventually win the NFL MVP award in his second season. He has also guided his team to the playoffs every year since being drafted.
A big reason for his success is his dynamic play style. He reportedly ran a 4.34 40-yard dash at his college pro day. Combine that athleticism with a great arm and you have a prototypical dual-threat quarterback. The only question is regarding his durability. He stands at 6'2″ tall and weighs 212 pounds. This is not necessarily small for a quarterback. It may however be an issue when it comes to taking hits in the open field. One of the things running quarterbacks have to worry about is taking big hits while running the ball. That is why it is common to see them slide when taking the ball past the line of scrimmage.
That may not be a problem for him though. The NFL has made it easier recently for players such as Jackson to succeed by playing this way. The one thing the Ravens may have to worry about is his COVID-19 resistance. The player recently tested positive for the virus for the second time. This could affect his immediate performance as well as the rest of his career after this diagnosis. We still do not know much about the side effects after contracting COVID-19. The team may not be willing to pay a player like this if there are question marks about his future availability.
The Case for Baker Mayfield Being the Highest-paid Player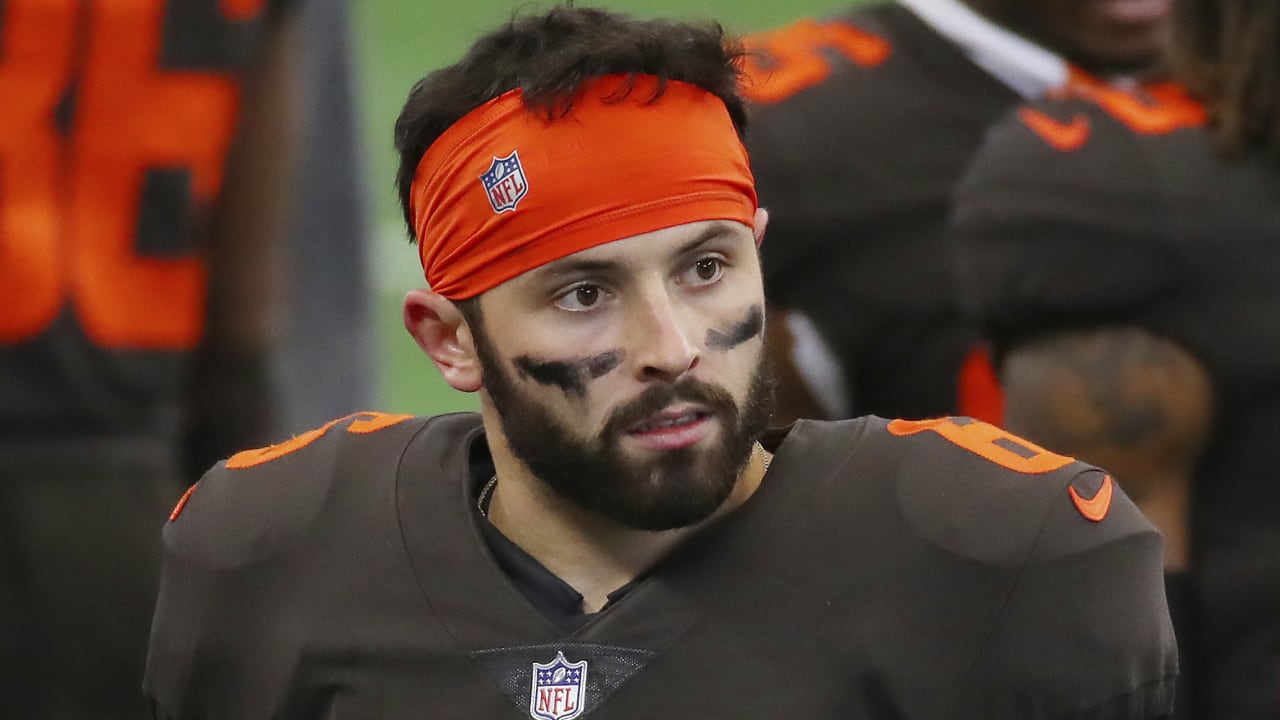 Baker Mayfield was drafted first overall in 2018 by the Cleveland Browns. He was coming off a great college career where he won the Heisman Trophy in his final season. It was a bit of a surprise that he was selected there according to many experts. He has shown them why he was picked there though. He has been a big part of turning a dismal Cleveland team around. The franchise had gone through the gauntlet at quarterback for years trying to make the postseason. The Browns finally made the playoffs for the first time in nearly two decades with Mayfield under center. He may not have had as much team or personal success as Jackson, but he inherited a worse team in Cleveland.
The quarterback has been a major key in turning the franchise into a championship contender. He has had a lot of help along the way though. Mayfield has a bevy of weapons around him. Running backs Nick Chubb and Kareem Hunt as well as wide receivers Jarvis Landry and Odell Beckham Jr. are just a few of such players. In his second season in Cleveland, the offense was designed for him to throw the ball a lot. He and the team struggled as that was just not the right fit. This past season they changed the offense to take advantage of all the weapons the team has.
The 2020 campaign showed that he can not win without help. While no quarterback can win a championship in a situation like that, Mayfield showed he cannot do that at this point in his career. You need to play like the best player if you want to be the highest-paid one in the league.
The Verdict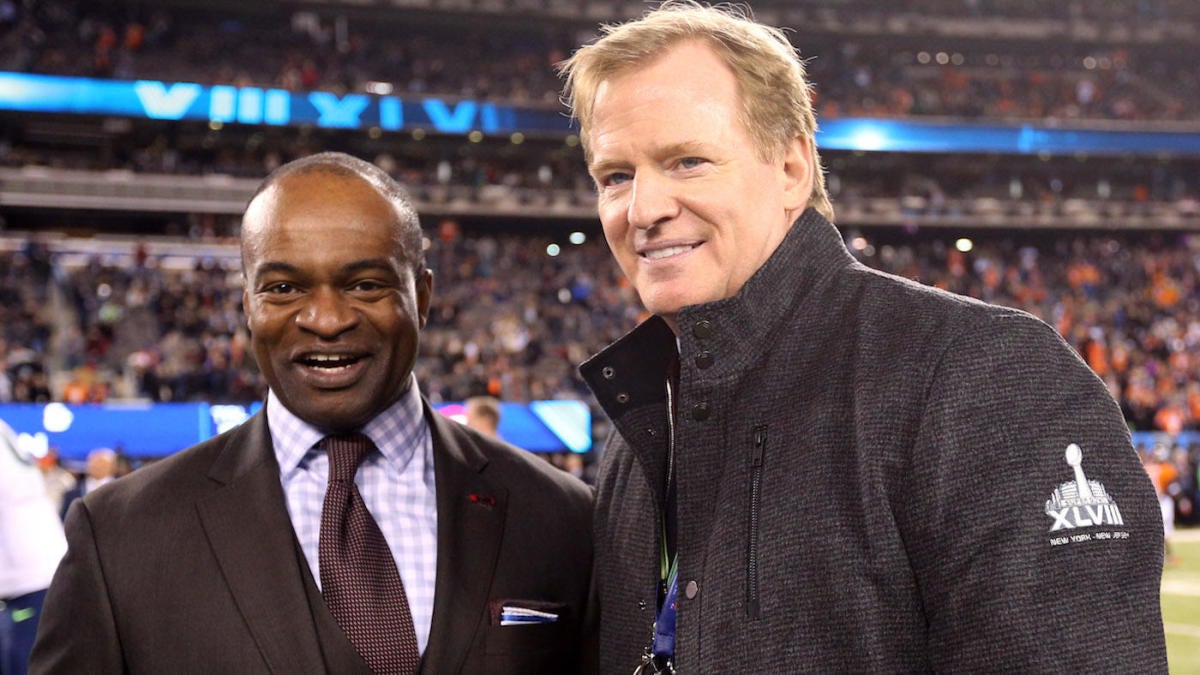 It may take a while for us to find out who will come out on top in this one. This may turn into a similar situation that happened with the linebackers this offseason. The only difference between that one and this is it was easier to see who was the better player. Trying to compare two quarterbacks with completely different styles of play is incredibly difficult. It may become a sit and wait game. That is if it is not already. One player can agree to a deal that surpasses Allen's at any point. Then the other could come in and beat it less than 24 hours later. That deal may even result in a new highest-paid player in the league period.
That time of holding such a title may be short-lived. Reigning NFL MVP Aaron Rodgers turned down an extension that would have made him the highest-paid player this upcoming season. It is possible that he maintains that level of play and can become a free agent after the year. He may be up there in years, but any team should be beating down his door asking him to join them for any price he wants.
Closing Thoughts
This article was published on the Belly Up Sports website and specifically its NFL page. Belly Up Sports also has a Twitter page where you can interact with the network. I also have written for this outlet before so see my most recent story if you would like. If you would like to talk to me directly, feel free to chat with me on my Twitter as well. Try to keep it clean and proper. If you are incapable of doing so, ignore that completely and battle it out with me. Just a few warnings for those who dare challenge me. I am highly competitive and hate to admit when I am wrong. So be prepared for a war of words.