COVID-19 and the NFL
COVID-19 has had a major impact on the sports world for over a year now. Games had to be canceled or postponed all around the world due to this virus. This was for the sake of keeping everyone safe and healthy. Even so, this did not sit well with team owners. Not playing games massively cut into their revenue. Teams not playing games meant no ticket and concession sales which led to it having a major impact on all sports. The NFL was no exception to this trend. The league did so bad financially last season that the salary cap went down for this year. This forced many teams to let go of even more players than usual. They were not worth the money they were making considering their performance.
Another major impact COVID-19 had on last season was players could opt out of playing. It did not matter the reason for their decision. It was also stated that there would be no penalty for players who chose to do this. I will touch on that later. Those who chose to do so voluntarily would receive a $150,000 advance if they were under contract for that season. A high-risk player could also do this. That individual would receive a $350,000 stipend. This player would also receive an accrued season toward free agency. This is all according to the amended collective bargaining agreement (CBA).
All these protocols were put into place in hopes that a vaccine for COVID-19 would soon be available. That wish has become a reality. Now we are dealing with a brand new set of policies that are just as difficult to understand as these were.
Current COVID-19 Protocols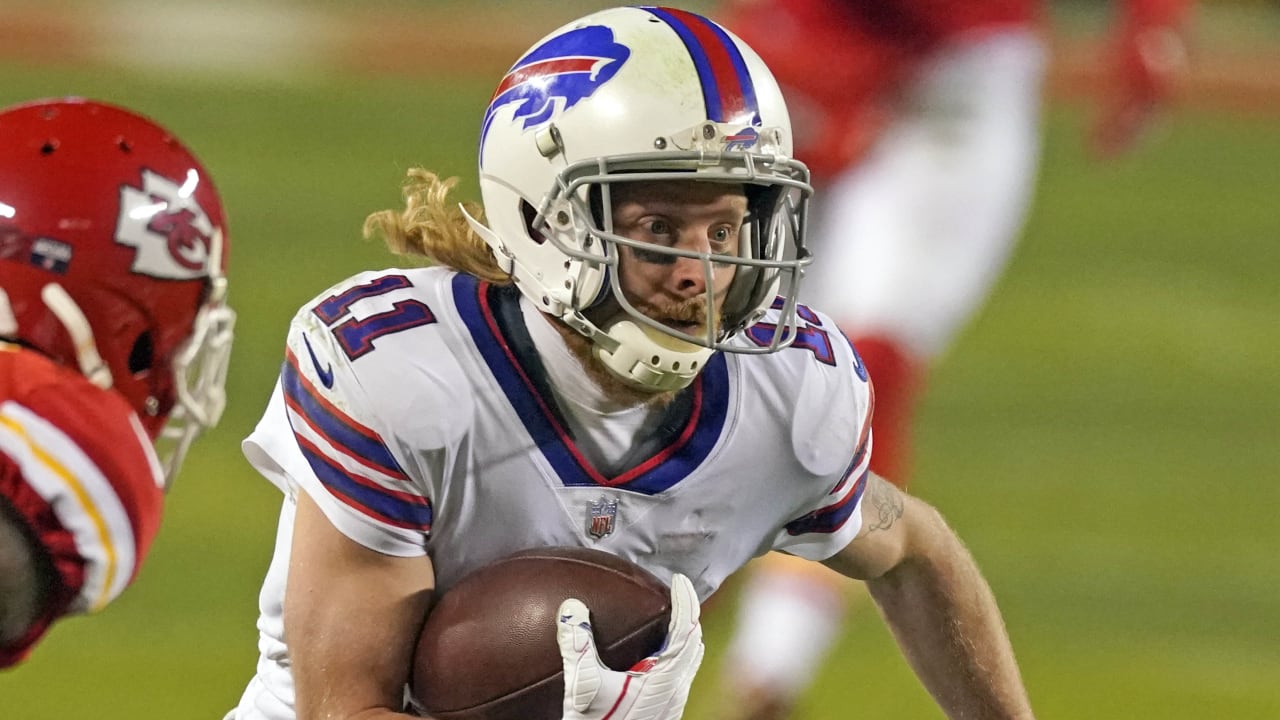 Things have been improving in regards to the COVID-19 pandemic in the league. The NFL has released new protocols regarding this virus. These policies touch on topics such as stadium attendance and what fans are allowed to do at games. Most of this depends on a person's vaccination status. Those who were vaccinated were originally supposed to have it much easier when these were first released. That has certainly changed. Protocols have slowly been altered over time to make this appear to be less than true. Buffalo Bills wide receiver Cole Beasley has been outspoken on this topic since the beginning. He and teammate Isaiah McKenzie were recently fined for breaches of these protocols.
Teams were given these rules regarding the virus during the offseason. Getting the vaccine was each person's choice to make once again. They were also told there would be no consequences for their decision on this either. Those policies stated that those who received the shot would be tested less often than those who did not. Individuals who elected not to get the vaccine and tested positive were subject to harsh penalties. They would have to be held out for a period of time. No matter what the results of later COVID tests were, that number could not be changed. This could lead to personnel missing games at any point of the season.
This obviously led many teams to attempt to persuade their staff and players to get the vaccine as soon as possible. Washington head coach Ron Rivera was adamant that his players get the immunization immediately. This was not just for the team's personnel's safety. He was and still is in remission from battling cancer last year.
The Great COVID-19 Vaccination Debate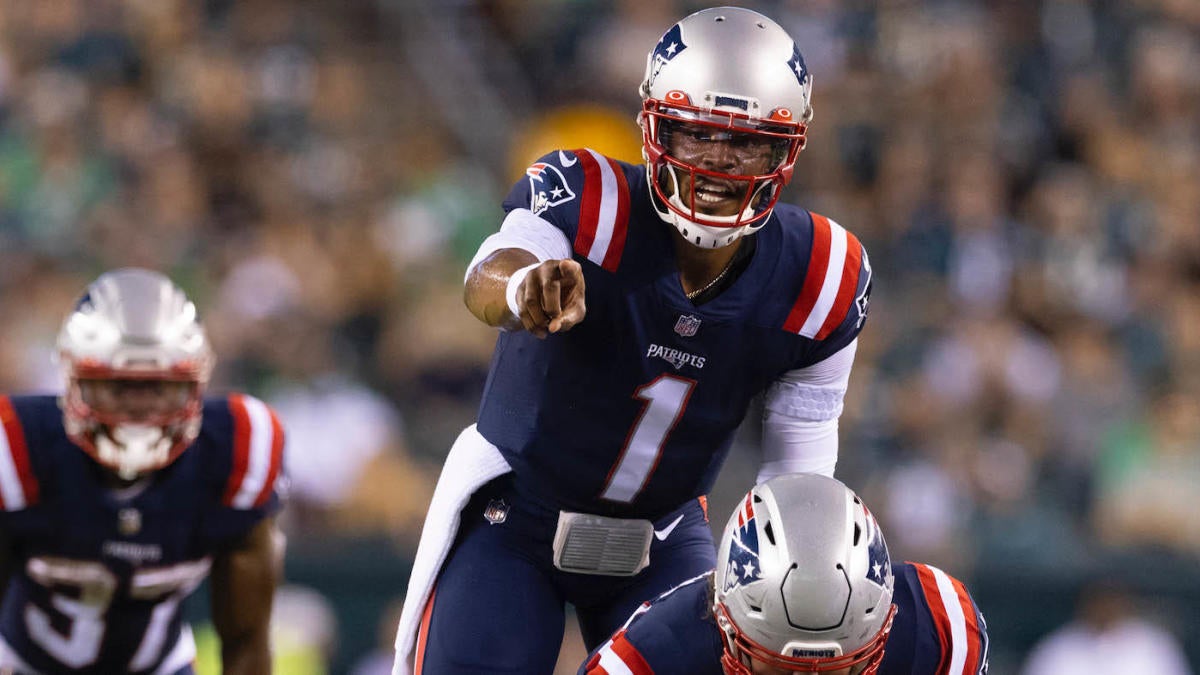 Remember what I said about the league's COIVD-19 policy? How there were supposed to be no consequences regardless of what individuals chose to do. That theory is coming under heavy scrutiny currently. NFL teams had to make decisions on their final 53-man rosters by August 31st. This time is always crazy for the league as crazy events consistently unfold. This season was particularly interesting. Teams are supposed to keep the 53 players that give them the greatest opportunity for success. Part of being successful in any sport is being available. A person being required to miss time for any reason is not valuable to a team. This is where the vaccination choice can come into play.
The New England Patriots recently released quarterback Cam Newton. Many assumed this was due to his stance on the COVID-19 vaccine. Team head coach Bill Belichick squashed that bug immediately. Newton was an incredible player and person with the Patriots. Belichick knew this and respected the quarterback for all he did for the team. The coach would never cut a player he felt this way about because of his vaccination status. The same potentially cannot be said about the Jacksonville Jaguars and head coach Urban Meyer.
The Controversy in Jacksonville
Jaguars new head coach Urban Meyer said something to get himself and his team into hot water. He recently stated during a press conference that vaccination status was considered in making final roster decisions. It is one thing to actually do this. That should not be a factor in making any decisions according to the NFL COVID-19 policies. It also goes again what any moral person would even consider doing. The team released an official statement on this issue.
Statement from the Jaguars: pic.twitter.com/S5Wn1Crgqe

— Adam Schefter (@AdamSchefter) September 1, 2021
This statement is a bit ambiguous in my opinion. First, they state that availability is a factor in making personnel decisions. They then say vaccination status did not play a role in players making the final roster. The statement then says again the roster was set to give the team the best chance to succeed. If you truly mean that a player being on the field is important, then how could their decision on getting the shot not play a role? I do not know. I am not a logic expert, but to me, this is an admittance of guilt. An investigation into the franchise's actions on this matter has been launched. Only time will tell if they are guilty of this or not.
Closing Thoughts
This article was published on the Belly Up Sports website and specifically its NFL page. Belly Up Sports also has a Twitter page where you can interact with the network. I also have written for this outlet before so see my most recent story if you would like. If you would like to talk to me directly, feel free to chat with me on my Twitter as well. Try to keep it clean and proper. If you are incapable of doing so, ignore that completely and battle it out with me. Just a few warnings for those who dare challenge me. I am highly competitive and hate to admit when I am wrong. So be prepared for a war of words.