✌🏻 🏀 pic.twitter.com/4c0XsZ836u

— JJ Redick (@jj_redick) September 21, 2021
Naismith Basketball Hall of Famers come in all shapes and sizes. Some proved they were worthy with their play in the NBA. Others excelled on the international stage or in college. No matter the path, all these players end up with the same orange jacket. One day, J.J. Redick's name will be among the same list of all-time greats. With his combination of College achievements, NBA accomplishments, and future endeavors, there is a high chance his name is one day listed among the elite. Here is a rundown for everyone who has forgotten or was too blinded by hate to appreciate the future Hall of Famer.
Duke
Over the past 20 years, it is hard to argue there is a more polarizing college basketball player than J.J. Coming into college, he was a five-star recruit. He won MVP of the McDonald's All-American Game his senior year. He joined Duke's number one recruiting class in the country. Because of this choice, he knew he would spend his whole career under the microscope. Despite this, J.J. exceeded expectations and lived up to his hype and then some. In his career, he was a two time Rupp Trophy winner. He was a two time ACC Player of the Year. He won two ACC Tournament MVPs. To top it all off, he was the 2006 Consensus National College Player of the Year. This alone would make him a campus legend at any university in America. Doing it at Duke made him a college basketball legend.
In 2006, there might not have been a more hated athlete in America than Redick. While dealing with all this pressure, he went on to have one of the best college basketball seasons of all time. This included breaking the Duke career scoring record and NCAA career made three pointers record. This was achieved while Redick receiving over 50 calls a day from Maryland and UNC fans after his cell phone number was leaked. Although his season was ended by a Big Baby Davis-led LSU team in the Sweet 16, it shouldn't take anything away from what he was able to accomplish in his college career. Coming in with the highest expectations, J.J. exceeded them and then some.
NBA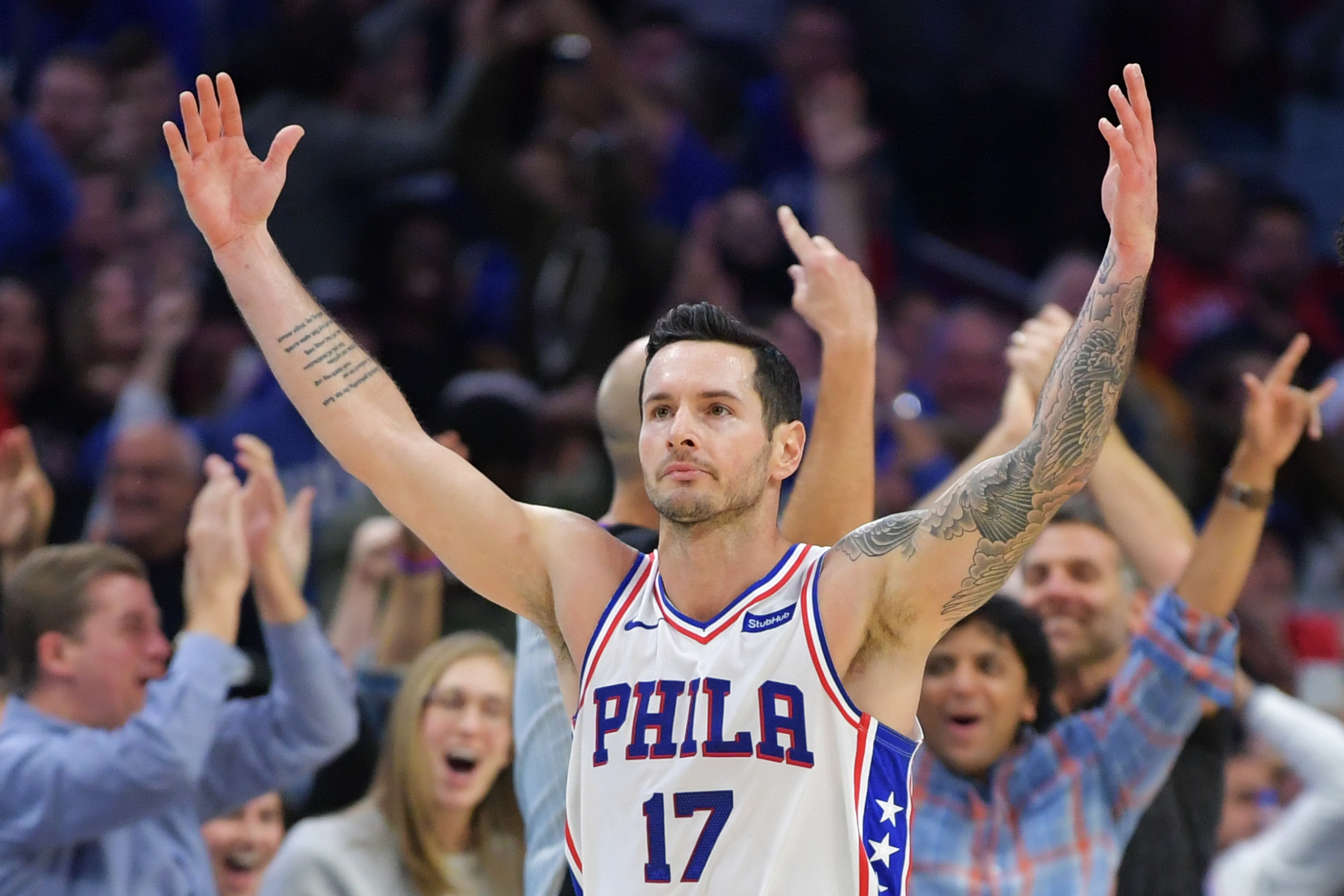 In the 2006 draft, the Orlando Magic took a chance on Redick, drafting him with the 11th overall pick. He knew coming into the league he was never going to be a star. What he did know was he wanted to be a good team player and shoot threes. While his time with the Magic was frustrating, Redick took advantage of an injured Courtney Lee to start all seven games in the Eastern Conference Semi-Finals on the Magic's 2009 run to the NBA Finals. This served as a sort of coming-out party for him as it led to five years of him being a solid NBA player.
Redick came back into the public eye in 2013 when he was traded to the Los Angeles Clippers. Here, as a part of the Lob City Clippers, Redick became a full-fledged NBA Starter. This led to increased exposure as he played alongside the likes of Chris Paul, Blake Griffin, and DeAndre Jordan. Although the team did not live up to expectations and Redick left after the 2017 season, he left as the Clippers' all-time leader in three pointers made.
Future
If Redick's playing day achievements don't do enough for induction, there is a chance his off-the-court contributions could. In the last five years, Redick has started his own podcast company that regularly hosts NBA players on it. Redick has proved he is a natural in front of the mic and that he could make a second career out of it. As we have recently seen with Tony Romo, there is a path for former players to get into the broadcasting space. Redick has already proven he is comfortable in front of the mic and could seamlessly transition into this role.
While this might not seem like a big deal, there is a precedent for contributors to make the Hall of Fame. These are people who have made a significant contribution to the game of basketball. This list currently includes three broadcasters, including the legendary Dick Vitale. If Redick can grow his podcast and have it become a home for NBA players to open up about their personal lives, this could be seen as a huge contribution to the game.
If you take each part of Redick's career as an independent variable, he would not sniff Hall of Fame candidacy. When all the parts start to be put together, the story becomes more clear. While he was never a superstar or carried a team, Redick did everything that was asked of him and more. If he continues on the same path that he has been on for the last twenty years, his orange jacket could be waiting for him sooner rather than later.
Follow me on Twitter and check out the Belly Up Basketball page for all the latest from the NBA Hardwood