How the Big 12 Got to This Point
You may have read an article I posted earlier this year about the Big 12 conference. That story discussed how the league is struggling to remain relevant in the NCAA landscape. It discussed the possibility of disbanding itself and allowing its members to find new homes. That one took a pessimistic view of that situation. I was a little upset about the news and was looking to vent some of my anger. I will be looking to change that outlook this time around. This one will be looking at it from a different perspective. A much more optimistic viewpoint. This article will be looking at adding colleges to keep the conference alive.
The conference was facing the imminent departure of two of its biggest schools. Those being Oklahoma and Texas. Those institutions will be joining the SEC no later than 2025. Losing these two names seemed like it would badly wound the league. The conference however will not go down without a fight. The Big 12 is reportedly exploring the possibility of adding new teams to itself. This move would give the league its best chance at survival. The key to all this is picking the right schools and them accepting the invitations.
I will focus on colleges that have not been a part of the Big 12 recently. That means institutions such as Nebraska, Missouri, Colorado, and Texas A&M will not be considered. They all seem to be happy in their new situations right now. This is probably for the best, too. They do not deserve forgiveness after dumping the conference for new ones anyway. This story will focus on brand new institutions only.
BYU to the Big 12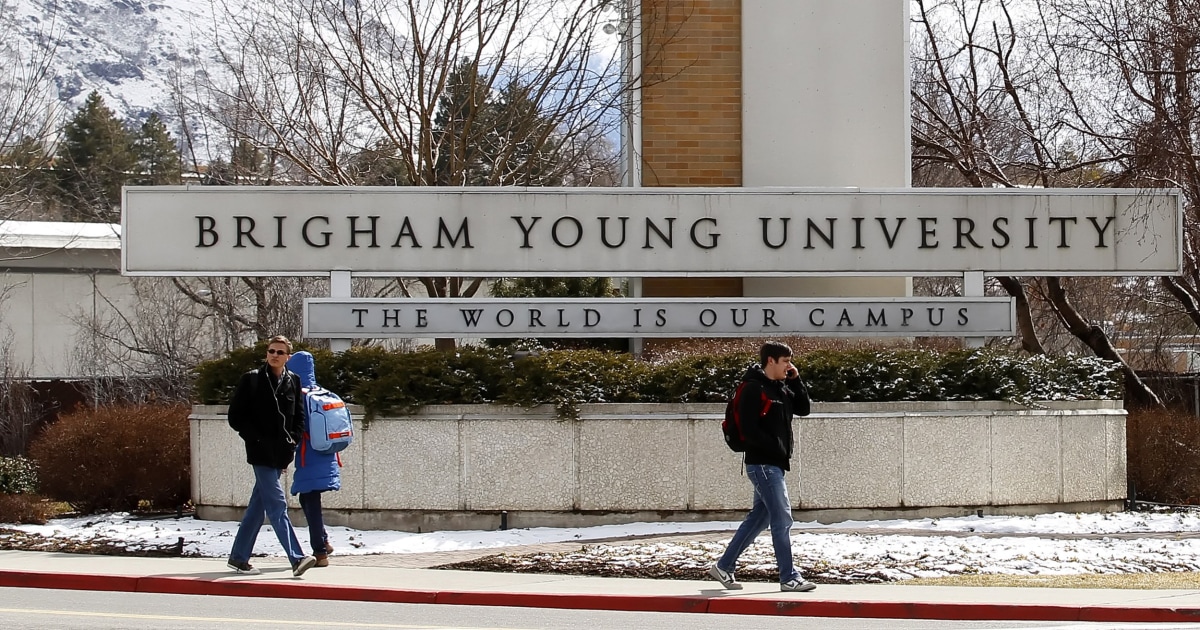 This school should be at the top of the list for additions to the conference. Brigham Young University (BYU) was named one of ESPN's four most likely schools to join the Big 12. This makes a lot of sense for both sides. The school gets to join a legitimate conference for the time since leaving the Mountain West. The university was extremely good at football last year. BYU even lost a handful of games last season due to COVID-19. BYU was forced to schedule games with other teams on short notice just to keep their chance at making the college football playoffs alive. They are currently independents for football so they would not have to pay a fee to leave their league. It would also allow the Big 12 to expand its recruiting markets to the northwest. An area where they are currently lacking.
The only real hurdle for this addition to become a reality is what would happen to the school's other athletic programs. Those sports are a part of the West Coast Conference. I am not sure how that would work out. The institution may have to pay a fee to leave that league. The Big 12 may even be open to the school joining them just for football. That is at least until they can leave the other conference without being penalized. Either way, the league should extend an invite as soon as possible before another one snags them.
Cincinnati and UCF to the Big 12
Cincinnati and the University of Central Florida (UCF) are listed together because they are so similar. Both are currently in the AAC. They also have had great football programs in recent years. Cincinnati has one of the best up-and-coming basketball programs in the country as well. They have been mainstays in the annual National Basketball Tournament for many years since changing conferences. The team would fit in nicely with the other prominent program at the University of Kansas. This would be making the Big 12 even more of a powerhouse in basketball.
A major issue here is the location of the schools. They are both long-distance journeys from the heart of the conference in the southern great plains. This may not be an issue though. West Virginia is already in the Big 12. It takes a while to get to that school as well. Add in these two institutions and it may seem easier. The other problem would be paying the fee to leave their conference. Schools would have to give the AAC 27 months' notice and pay $10 million to the league.
Memphis to the Big 12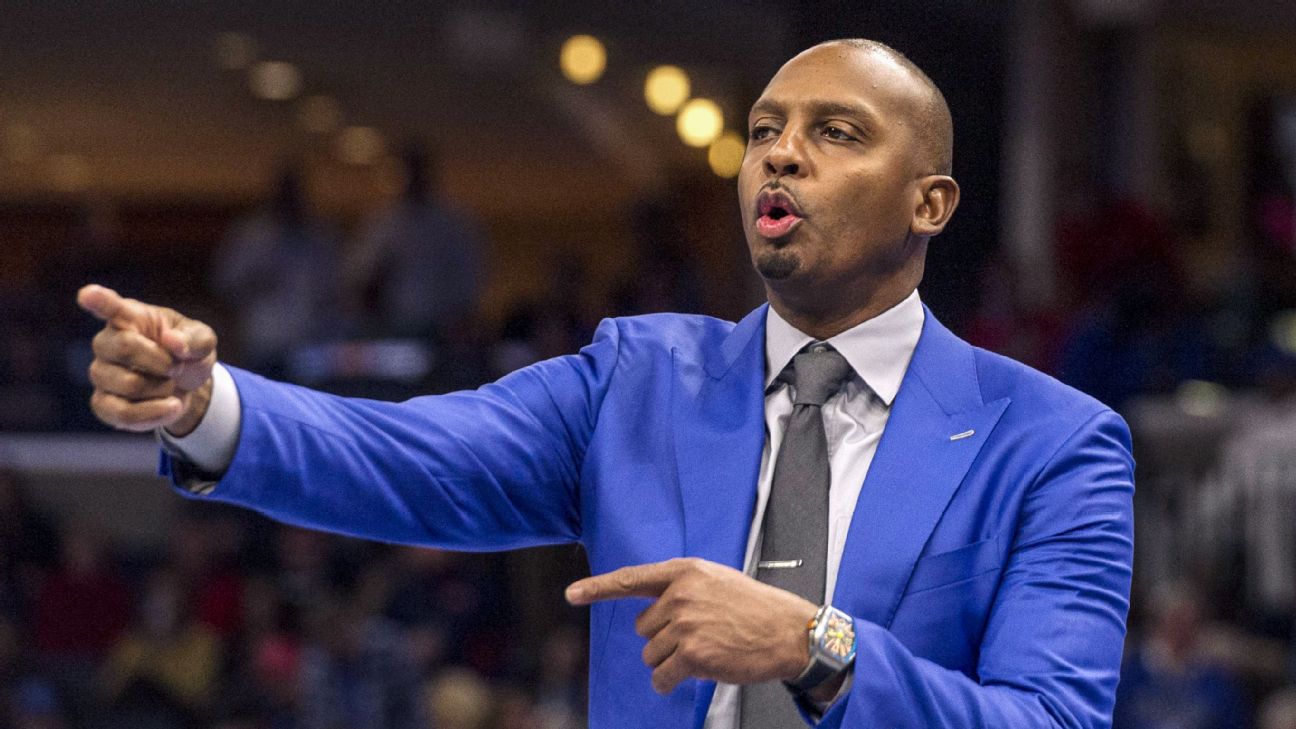 Memphis is a strong all-around candidate to join the Big 12. The school has been good at football in recent years. The team has won at least eight games each season since 2014. They also have a great basketball program. That team has been a national name since the turn of the century. Memphis recently hired Penny Hardaway to be their new head coach. That program is sure to grow even larger with a former player at the helm. Adding another major basketball team to the Big 12 can never hurt.
The school's location isn't too bad. Travel time to its campus would be fairly quick. Memphis is relatively close to many of the Big 12's schools. They have the same problem as the two previous colleges though. The institution is part of the AAC as well, and would need to give 27 month notice and $10 million to leave.
Houston to the Big 12
This school is similar in terms of overall success in its programs in comparison to UCF and Cincinnati. Houston has good, but not great programs across the board. They once had a great football team, but have returned to above-average status at this point. Their basketball team has been making up for that though. Houston has won more than 27 games in all but one of its last four seasons.
One major asset they have going for them is their location. The conference already has several teams in the school's area. Houston, TX is right in the heartland of the conference. They were actually considered for expansion last time the Big 12 was looking to do this in 2016. Right now might be the perfect time for the league to extend an invite to the school.
Big 12's Contingency Plan
All of the previously mentioned schools would be amazing additions to the Big 12. They would make the conference more competitive and expand its reach into other unexplored markets. This is the perfect scenario though. Things do not tend to go that way anymore. That is why a contingency plan is always needed. Let us say West Virginia leaves the league. This would create an additional vacancy for another team to be added. Sending an invite does not guarantee acceptance either. That is why having other schools in mind is crucial.
Boise State would be a great institution to add as well. They are a nationally recognized name, Having a team with the iconic blue turf would also be a great marketing chip to have as well. Maybe even consider UNLV. A major reason for this would be the financial advantages of having a team from Las Vegas. It could also mean a new location for tournaments, too. The list of schools could go on and on. All I really want is for the Big 12 to remain a major player in the NCAA.
Closing Thoughts
This article was published on the Belly Up Sports website and specifically its College Football page. Belly Up Sports also has a Twitter page where you can interact with the network. I have written on this topic in a previous story if you would like to read it as well. If you would like to talk to me directly, feel free to chat with me on my Twitter as well. Try to keep it clean and proper. If you are incapable of doing so, ignore that completely and battle it out with me. Just a few warnings for those who dare challenge me. I am highly competitive and hate to admit when I am wrong. So be prepared for a war of words.