If there's ever an argument to make check swings and judgment calls reviewable in MLB, this is it. The Giants and Dodgers gave us an all-timer last night that came down to the wire. Following Cody Bellinger's big clutch hit in the ninth, the Giants were in miracle mode. Down one with an offense that had been sluggish all night, they needed to make something happen to send their fans home happy. Then Kris Bryant reached base on an error. There was hope. Down to their last out, it was left to Wilmer Flores to keep the train rolling.
Then came the check swing of check swings. One monumental moment that will change perceptions of this game forever. For as ambiguous and stupid as check swings are, this was one that was certain. Flores held up, but it didn't matter. As if rebalancing the universe for the Giants' out-of-nowhere success and a check-swing from Darin Ruf earlier in the year, the baseball gods acting through umpire Gabe Morales snuffed out the Giants' hopes and dreams.
Absolutely unbelievable.

Umpire Gabe Morales eliminated the Giants from the playoffs with a blown check swing call to Wilmer Flores.#Giants #Dodgers #LADvSF pic.twitter.com/8LiUDSR6fo

— Umpire Auditor (@UmpireAuditor) October 15, 2021
The ripples can still be felt to this day. Internet hot take machines are still firing off fixes for the travesty. National talking heads that don't even cover baseball are ripping the sport. Giants fans are, understandably, upset that their 107-win season ended this way. I, for one, am mad this series couldn't go seven games! The most frustrating part of all, though, is that we truly were robbed of a great game by a brutal call.
The Check Swing Robbed the Giants of the Chance to Make Magic Happen
There are at least some caveats to all of this. First, yes, the Giants should've scored more to not be in that spot in the first place. Considering all the talent on the Dodgers end, it was critical to put up more than one run. The Giants did not accomplish that. Instead, they went 0 for 5 with runners in scoring position and left six men on base. They were 3 for 25 with RISP for the ENTIRE SERIES. That wasn't going to cut it.
As another caveat, there's a fair point that the check swing wasn't even the worst call of the night. For me, Bryant's at-bat in the bottom of the fourth was the most outrageous because it involved not one, but two egregious blown strike calls by Doug Eddings in a crucial moment. The Giants could've had an extra baserunner with a rattled Julio Urias and no outs. Instead, it ended in a 5-0 strikeout. Obviously, we don't know that the Giants could've capitalized, but, as with the check swing, the problem is the opportunity was ripped away.
Umpire Doug Eddings just blew two pitches in a single Kris Bryant at bat. Instead of drawing a walk, Bryant would end up striking out.#Giants #Dodgers #LADvsSF pic.twitter.com/pjf72uIiIg

— Umpire Auditor (@UmpireAuditor) October 15, 2021
All that said, it's still a truly awful call that wasn't even arguable. In baseball, unlikely heroes emerge in the postseason. Flores was in a funk all series with only one hit to show in his 12 at-bats. It was hard to imagine him doing anything against Max Scherzer other than striking out. Even so, we'll never know what could've happened. If Travis Ishikawa could play hero for the Giants, who's to say Flores couldn't have knocked one into the bay?
One Blown Call Tainted the Legacy of an Otherwise Great Game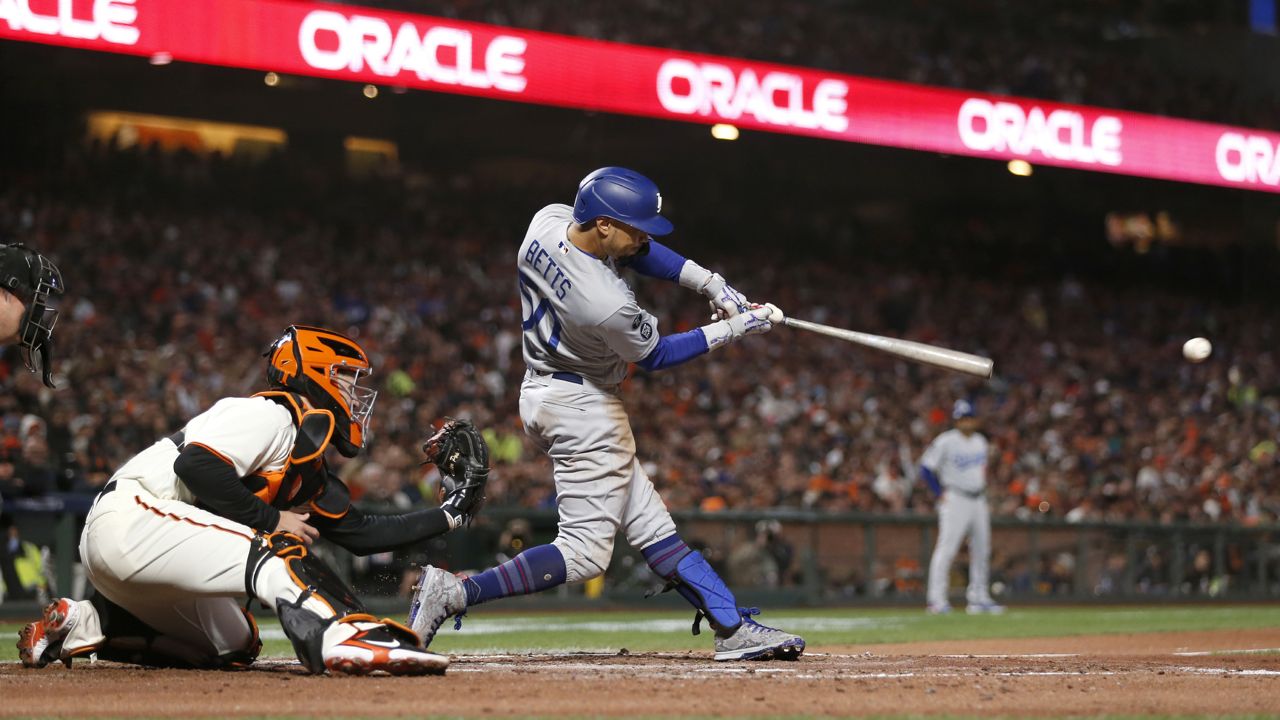 I'm not usually one to shout #UmpShow whenever a blown call is made. While I am critical of how laughable umpires can be, it's not the top priority for me to call out standard missed strikes or check swings. My issue is not with Morales. Check swing calls are hard to make because they're hard to determine in real-time and it's a hard rule to interpret. The problem is not Morales, but rather leaving a decision that most humans can only guess at in the hands of Morales.
One call ruined the discourse of this all-timer game. For all the discussion of the check swing, remember that the crux of this matchup was two longtime, bitter rivals with 107 wins and 106 wins respectively scraping and clawing for nine innings in an attempt to finally prove who's better. Before it even began, Vin Scully, the legendary Dodgers announcer, called it the most important game in Dodgers-Giants history. With all the history, the records, and the evenly matched nature, the Dodgers and Giants played themselves into the center of the universe only to be greeted with a judgment call once they got there.
To my knowledge, tonight's game between the @Dodgers and @SFGiants is the most important game in the history of their rivalry. With nearly identical records, and so much at stake, I believe this to be the case.

— Vin Scully (@TheVinScully) October 14, 2021
So I make one final plea: end the judgment call nonsense and improve the replay system. For the sake of the fans, the players, and the game of baseball, be better.
Thank you for reading! Check out Belly Up's MLB content for more baseball coverage. If you want to keep up with me, follow me on Twitter.