Since stepping foot into the NFL, Cordarrelle Patterson has been one of the game's most unique players. While drafted as a receiver, it was clear from the start that Patterson's unique skill set would allow him to impact the game in multiple ways. Patterson's bounced around the league these past few years, but it seems he's finally found a home in Atlanta. He's absolutely tearing it up this season, and it's worth taking a look at what has led Cordarrelle to this career season.
The Unique & Coveted JUCO Product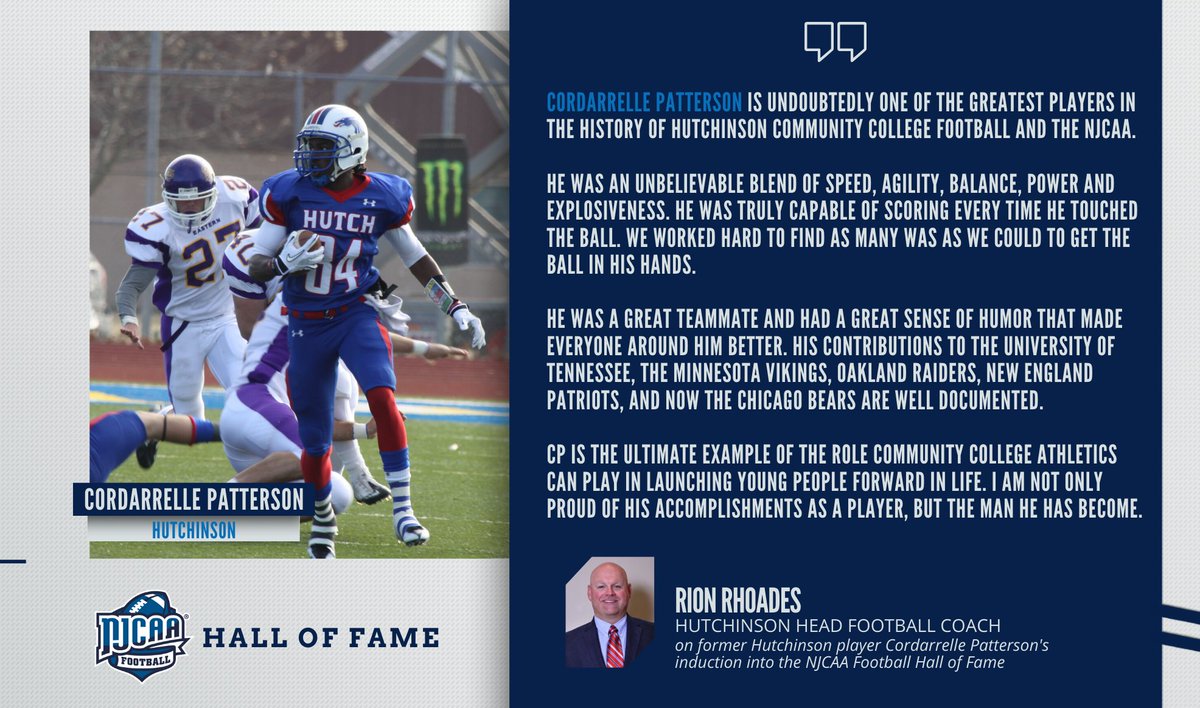 Patterson began his career at Hutchinson Community College before making his way to Tennessee. Patterson's academic struggles out of high school prevented him from signing with a major college program. Luckily for Hutchinson CC, they were able to swoop in and get Patterson, who would then go on to rewrite many of their records. It is at Hutchinson, one of Patterson's earliest stops on his journey, that his unique abilities became clearly evident. During Patterson's freshman season he was named a first-team All American as a return specialist, scoring three touchdowns. Patterson displayed elite kick return prowess, but he also had 52 receptions for 908 yards and nine touchdowns. His versatility had caught the eyes of major college programs, but he wasn't done showcasing his talent at the JUCO level.
In his sophomore season, Cordarrelle Patterson built upon his prior season, from multiple standpoints. He showed his patented kick return ability, which would be evident later in his career, but he also showed more. He built upon his receiving numbers, catching 61 passes for 924 yards, and 16 touchdowns. Patterson continued his dominance in the return and receiving game, but he also showed the ability to rush the football. He rushed for 379 yards, six touchdowns, 11.8 YPC, all on his way to win 2011 Jayhawk Offensive Player of the Year. At this point it was clear, Cordarrelle Patterson is one of those athletes that can do it all. His size, speed, and athleticism allowed him to excel in several key facets of the game. It was no surprise when the top-tier JUCO product signed with the Tennessee Volunteers.
Rocky Top Beginnings
In his lone season with the Volunteers, the elevated level of play proved to be no problem for Patterson. He continued to dominant and amaze. Patterson was second on the team in receiving yards with 778 yards, while also chipping in five receiving touchdowns. Patterson also dominated in the return game, taking home second-team All-SEC honors as a return specialist. Cordarrelle also finished third on the team in rushing yards with 308 yards and three touchdowns. Again, as always, he was wildly efficient with his touches, averaging 12.3 YPC.
When the smoke cleared at the end of the season, Patterson was named first-team All-SEC as an all-purpose player. He ended the season with 1,858 all-purpose yards, setting the all-time Tennessee record. Cordarrelle Patterson's name is littered all over the Vol's record book. Kick return, punt return, receiving statistics, all-purpose yards, various touchdown records. He had dominated at Hutchinson CC, and now he had dominated at the highest level of college football. His game's versatility was unquestioned, but how would his game translate to the NFL?
Cordarrelle Patterson's Journey to the Falcons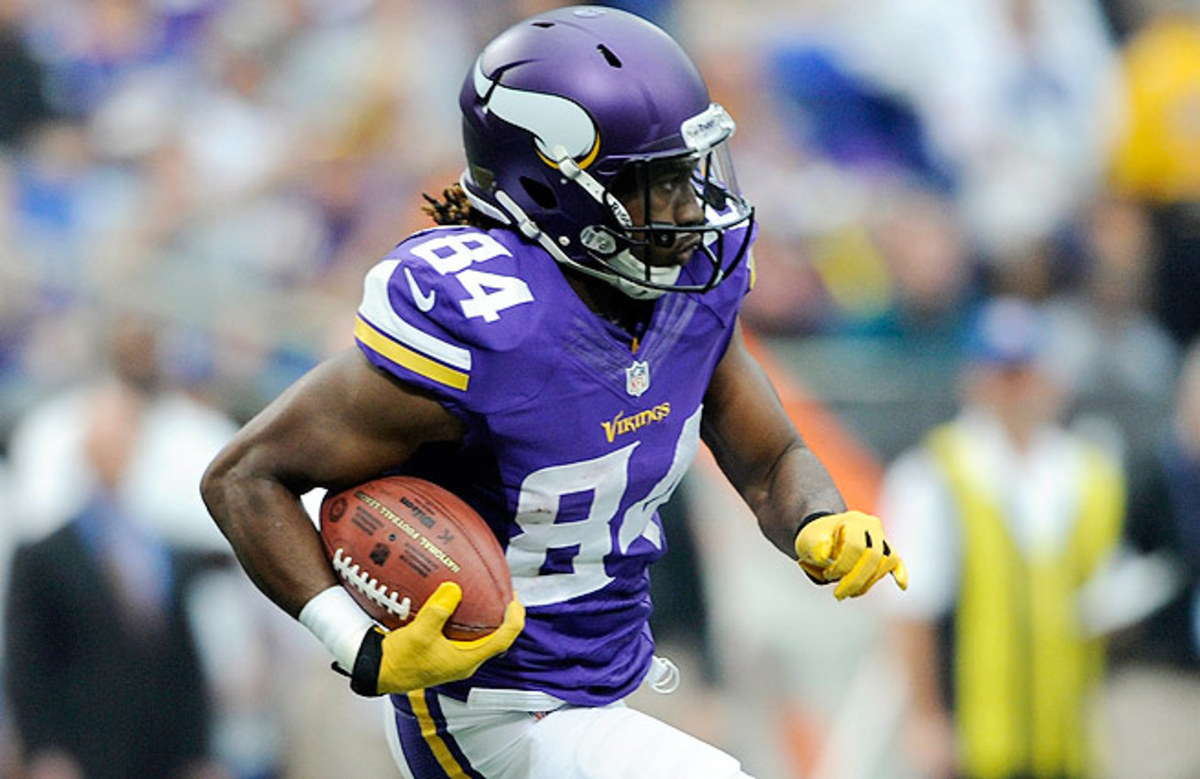 Cordarrelle Patterson was drafted 29th overall to the Vikings. In Patterson's rookie season he was named First-Team All-Pro and a Pro Bowler for his efforts in the return game. He also proved to be an asset in the passing game, recording career-highs of 469 receiving yards and four receiving touchdowns. Patterson also added 158 rushing yards and three rushing touchdowns.
In his final three years in Minnesota Patterson never topped these rookie receiving and rushing yards. Even still, Patterson continued to build his legend as a return specialist. He was named Second-Team All-Pro during the 2015 season, and then First-Team All-Pro, with his second Pro Bowl nod in 2016. He spent one year playing for the Raiders in 2017, before bouncing to the Patriots in 2018. Patterson was a member of the Super Bowl 53 winning roster while contributing sparsely to the team's rushing and receiving attacks. At the conclusion of the season, he was once again named Second-Team All-Pro.
Patterson then jumped to Chicago for 2019 and 2020. He would experience even less utilization on the offensive side of the ball than his previous stops. Even still, Patterson maximized his opportunities in the return game. He would leave Chicago with two more First-Team All-Pro nods, along with two more Pro Bowl selections. Patterson also cemented his legacy as one of the greatest return specialists of all time in 2020 when he scored his eighth career kick return touchdown. An all-time record that Patterson shares with both Josh Cribbs and Leon Washington.
Soaring to New Heights
Cordarrelle entered the 2021-22 season an Atlanta Falcon. Mike Davis was brought in as the presumed starter, but it has been Patterson who has shined bright so far this season. Arthur Smith has maximized the usage of Patterson's skill set. While he is still returning kicks, he is now, finally, a focal point in a team's offense. In the past, he's been a gimmicky/gadget-type player, but now it seems he finally has a play-caller that understands his full potential. At the halfway point of the season, Patterson is on pace to set career highs in essentially every offensive category. At this point, there's no reason to doubt that Patterson will eclipse a thousand total scrimmage yards for the first time in his career.
In a league full of gifted and talented players, there are few that rival Patterson's unique ability to impact a game. His prowess in the return game is historically great, but watching his talents maximized on offense has been awesome. He's a difficult guy to cover for anyone on the opposing team's defense. At 6'2″ 220 pounds, he has the size to dwarf corners, and the strength to break linebacker's tackles.
It clearly hasn't been the smoothest journey for Cordarrelle Patterson. Having to go the JUCO route doesn't always end well for most players. Expectations were high for Patterson out of the gate in the NFL, with analysts labeling a bust after his first season. Patterson may not have been the receiver the Vikings had wanted him to be, but maybe that's because he doesn't fit squarely in that mold. He isn't a pure receiver or a running back. He is an athlete, a football player, with an extremely unique career and set of skills.
Like this article? Don't forget to follow me on Twitter (@jthomann16) and check out all of the other great Belly Up Sports content!