I really hoped that this experiment between Sam Darnold and the Carolina Panthers would work, but it looks like it hasn't. After trading for Darnold earlier in the offseason from the Jets, the Panthers hoped that they had their quarterback of the future in Sam Darnold. However, it already looks like they don't.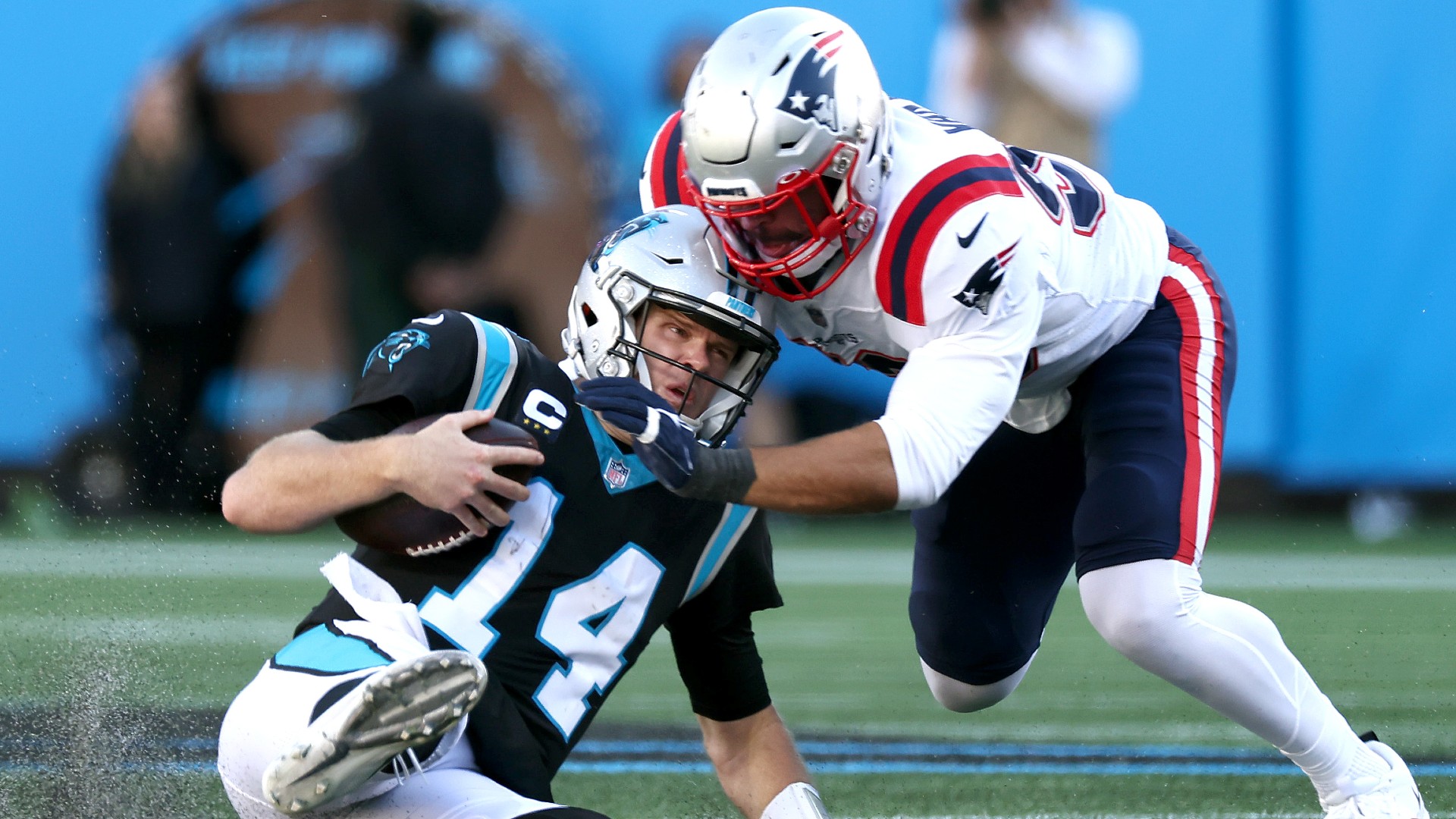 Sam Darnold's Failures
You can't say that the injury was his fault. You can, however, blame all of the turnovers on him. Through nine games, Darnold had just 7 touchdowns to 11 interceptions. Sounds bad, right? It's worse when I tell you that he was 28th in the league for touchdown passes and first in interceptions (tied with Joe Burrow). Yikes.
The Panthers knew that they could take Darnold out of New York, but they didn't realize that they couldn't take the New York out of the quarterback. He's still can't read coverages. He's still seeing ghosts.
Darnold is not developing the way the Panthers thought. You could blame Adam Gase for stunting his growth, or you could blame it on the fact he came into the NFL after just two years at USC and having a lackluster sophomore year after having a phenomenal Rose Bowl game against Penn St. But it already looks like Darnold's time is up.
Carolina in Trade Talks
Matt Rhule and David Tepper called Christian McCaffrey and told him that they weren't in the Deshaun Watson trade talks. That's a lie and we know it. You know the team is desperate because today the Panthers brought Cam Newton back on a one-year deal. It might be to just get them back to the postseason, but come on. Darnold is out 4-6 weeks, and it looks like the coaches aren't rushing to get him back in.
The Panthers have two options for the future. First, the trade market. No way they can lure Aaron Rodgers to Charlotte, but Deshaun Watson could be a target depending on his off-field status. Other quarterbacks might become available too, we'll just have to see. The other option is the draft, but the quarterback class this year looks lackluster in comparison to this past year's class. Could they take a gamble on someone like Desmond Ridder or Matt Corral?
The Panthers put themselves in a pickle, so let's watch how this plays out. If you enjoyed this article, make sure to check this article out about what coaches are on the hot seat and follow me on Twitter (@ProTalkSpencer).