Halfway into the season, we are able to get a good look at every NBA team and where they are. Contenders are shaping and racking wins, and lottery teams are forming and keying in on draft boards. Some teams are buyers, others are sellers. And some teams are preparing to overhaul everything. Including coaching staffs that have failed to meet expectations. Here are some of the NBA Coaches on the Hot Seat.
Frank Vogel
115-72 record in 2 1/2 seasons with LA
Laker nation is associated with a long history of winning. In 2020, The Lakers not only got out of their 7-year playoff drought but won a title in the extraneous conditions of the NBA Bubble. It seemed like a time of turnaround and glory for La La land in the LeBron James and Frank Vogel era. However, the two years following that championship haven't been banner-worthy. Last season the Lakers were riddled with injury to their two stars in James and Davis. This year, the Lakers added a veteran roster around their stars, including the electric Russell Westbrook. Needless to say, it hasn't panned out the way the Lakers expected it to.
The Lakers are currently sitting at seventh in the West at 21-22. That puts them in play-in contention for the second year in a row. Not a good spot for a team of vets having to climb their way through the vicious Western Conference standings. Vogel is well renowned for his defensive schemes, but that doesn't seem to be enough to get this team's continuity together. If Vogel doesn't figure anything out, he may be finding himself looking through the help wanted section in the NBA tabloids.
Chauncey Billups
17-25 record with Blazers in one season
Chauncey Billups came into a sticky situation, to begin with. With Portland seeming to have reached its full potential out of the Dame and CJ backcourt combo, the Trailblazers are at an Impasse. This made the future look uncertain for Billups to begin within his first-ever NBA head coaching stint. But now with their GM Neil Olshey being fired, a new regime may begin in Portland. This is being added to the fact that both Dame and CJ are injured and in trade rumors.
It's an unfortunate turn of events for the first-time head coach. And it doesn't look like it's going to get any better any time soon. Let's just hope Chauncey still has his job when the dust settles.
Dwane Casey
91-144 in 3 1/2 season with the Pistons
Casey is in his fourth season with the Detroit Pistons. Three of those last four have left Detroit in the lottery, including this one with the trajectory of the Pistons at 10-32. However, the Pistons do have a shining light in their number one overall pick Cade Cunningham who is balling as of recently. (Even though he got ejected for pointing after a dunk the other game in a questionable call). Nevertheless, the Pistons are in a rebuild. And rebuilds spell disaster for coaches. Especially coaches who haven't had winning seasons in three years. Casey did sign an extension with Detroit, but that could mean nothing if the young core of Detroit doesn't develop into quality players as time goes on. It seems like Cade, Isaiah Stewart, Saddiq Bey, and Killian Hayes hold the keys to Casey's future in Detroit.
Tom Thibodeau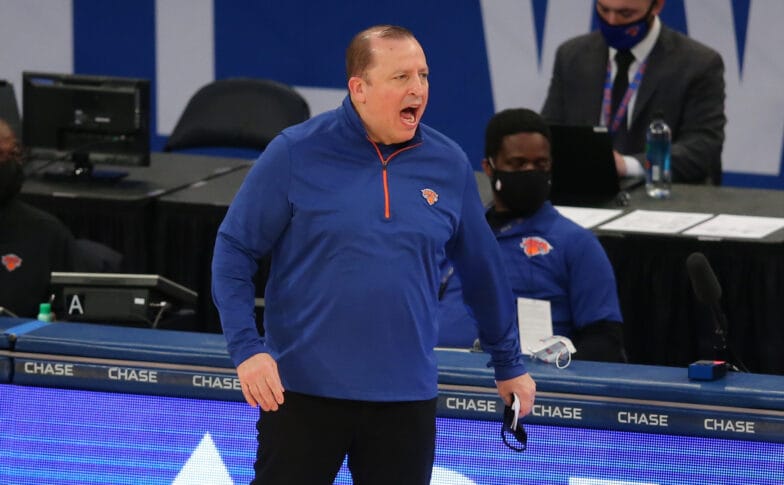 63-52 record in 1 1/2 seasons with Knicks
This is a hot take for hot seats. But is something to consider if we're going off New York's recent history of bad decisions under James Dolan. The Knicks are fresh off their miracle season where they made the playoffs after an eight-year drought. Finally out of the Carmelo Anthony and Phil Jackson Era, the Knickerbockers seemed to have turned a corner behind Thibs and star Julius Randle. Unfortunately, This year they seem to have regressed.
The Knicks have fallen defensively and have had trouble finding solid rotations this season. Randle has seemed to have plateaued, but there are saving graces in RJ Barrett and potentially reinforcements with the newly acquired Cam Reddish. However, the Knicks have a record of 22-21, placing them in the 10th spot. This is a huge drop-off from being the four seed last year. The Knicks aren't in serious trouble. However, don't be surprised if something drastic happens if New York falls short of expectations this year. By drastic we mean Thibs loses his job.
Ime Udoka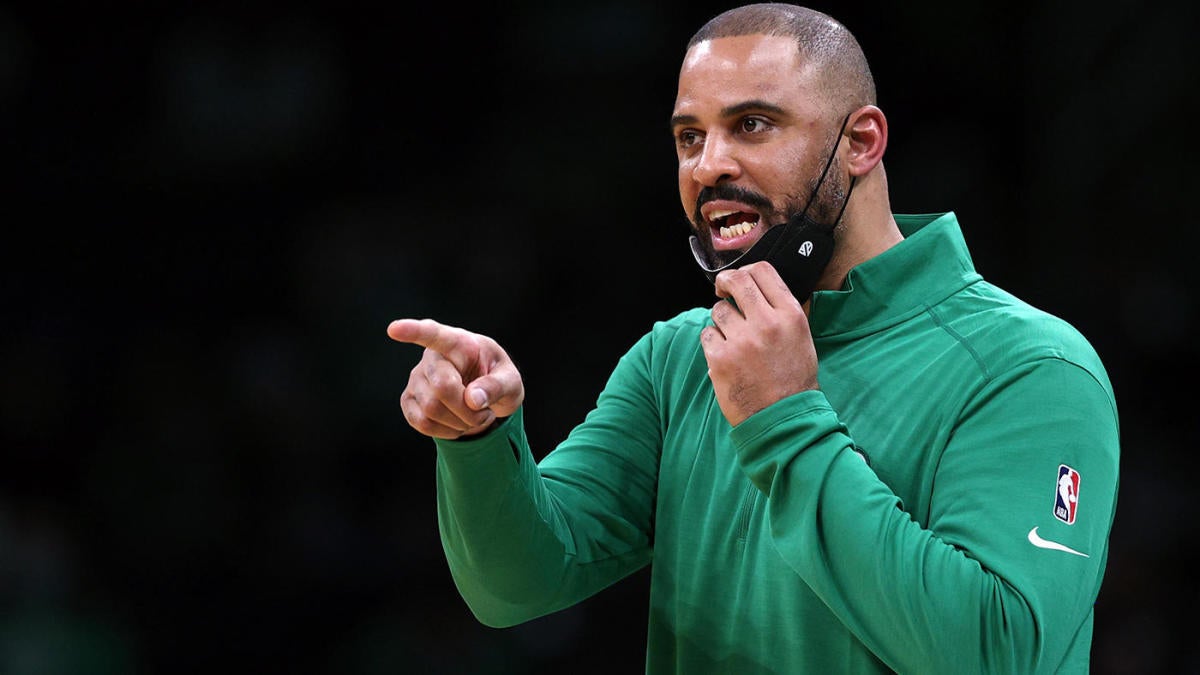 22-22 in first season with the Celtics.
Yes, this is Ime's first year with the C's. However, First-year coaches get fired all the time. Especially first-year coaches that inherit teams that have high expectations. NBA Finals expectations. Granted, the Celtics organization has failed to put together a good supporting cast for their young stars in Jayson Tatum and Jaylen Brown. There's still room to blame everybody for the Celtics' inability to have a winning record at this moment.
With the controversy of potentially breaking up the two young stars, there's a lot of pressure in Boston. The unfortunate reality of having success early in their careers has Brown and Tatum at an impasse on how to win with this current team. Ime has his work cut out for him when it comes to putting together a winning product. And even though his job isn't in immediate jeopardy, like the Knicks, don't be surprised if he isn't coaching next year for the C's.
Also, FollowAdonis Richards on Twitter for more content