I was having a debate with colleagues the other day discussing whether the Chicago Bulls have a great team that's a contender for the NBA Championship this year. They laid down the argument that they are having a helluva season led by Coach of the Year candidate Billy Donovan and MVP contender DeMar DeRozan and they are slated to compete in the East this season.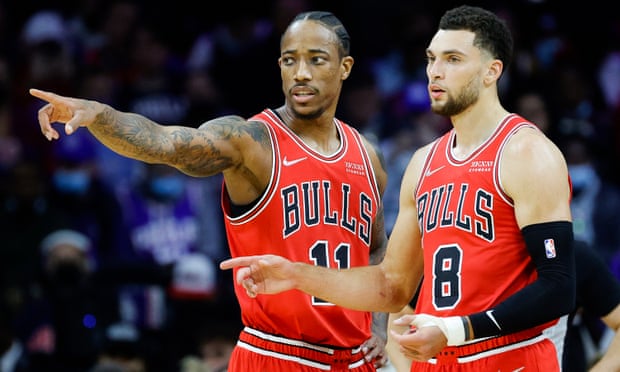 Don't get me wrong, the Bulls are one of the NBA's biggest surprises this year. Although I liked all the moves they made this offseason, no one mistook those roster changes as a run towards the Larry O'Brien trophy.
With that being said, and I hate to be the bearer of bad news and all, this article isn't about any of that. Allow me to throw cold water on this argument. To be the fly in the ointment. To be a chink in the armor.
Some will call this Bulls hate. It's not. It's just reality as I see it. Yes, we saw the flair for the dramatic as DeRozan hit not one but two buzzer-beating shots in a row to win games in December. Yes, they stood atop the Eastern Conference for most of the new year, now at a record of 28-17 and just one game back of the Miami Heat for first place in the East. But to me, it's all smoke and mirrors. I'm reasonable. I don't hand out MVP awards in December but I can project and determine what the playoff months will look like.
My Immediate Analysis
I don't see any difference between this year's Bulls and last year's New York Knicks. That team finished with the fourth seed and was subsequently embarrassed by Trae Young and the Atlanta Hawks in Madison Square Garden. We are not even discussing Alex Caruso having to miss the next 6-8 weeks due to a wrist fracture, Lonzo Ball having a similar timetable with meniscus surgery, or Zach Lavine being sidelined for a spell with a sore knee. But the facts are the cream of the crop is starting to make their moves and they simply have more talent. The Milwaukee Bucks, Miami Heat, and Brooklyn Nets specifically.
But with that, let's get on with the article, shall we?
We're just past the NBA's midseason point and I would like to present my list of awards if the season were to end today. I give short blurbs at each level for my reasoning and also show where I think members of the Bulls organization are slated in the rankings.
Rookie of the Year:
Evan Mobley– Cleveland Cavaliers
Franz Wagner– Orlando Magic
Scottie Barnes-Toronto Raptors
Unranked: Ayo Dosunmu– Chicago Bulls
Analysis: If there was a Rookie of the Year for second-round picks only, Dosunmu would be in strong consideration. He is having an excellent January with averages of 10 points, 3 rebounds, and 3 assists off the bench. Alas, there was a first-round to the NBA draft which the Chicago Bulls failed to participate in. They would have been slotted eighth where the Orlando Magic took Franz Wagner out of the University of Michigan but the pick was forfeited in last year's Nikola Vucevic trade.
Sixth Man of the Year:
2. Montrezl Harrell– Washington Wizards
3. Kelly Oubre Jr.– Charlotte Hornets
Unranked: Coby White – Chicago Bulls
Analysis: White is having an excellent season for a third-year player. His problem ultimately is being thrust into the starting role sooner than he is ready (due to injuries). With that being said, Tyler Herro is also in his third year and clearly, there are levels to this game.
Coach of the Year:
Taylor Jenkins- Memphis Grizzlies
Billy Donovan- Chicago Bulls
Erik Spoelstra- Miami Heat
Analysis: This was a tight one for the Bulls as Billy Donovan is doing a fantastic job building up this team and creating a purpose for each player's roles out on the court. I honestly believe he is the main reason the Bulls are seeing success on the court this season. I have him losing out to Taylor Jenkins due to the astronomic rise of the Grizzlies in the daunting Western Conference. Something about their place near the top of the standings seems more permanent whether it be their top three defensive rating, star lead Ja Morant, or something more subtle like team chemistry and the tailwinds from the playoff experience last season. Also, look for Doc Rivers making a surprise on this list depending on what the Philadelphia 76ers can do at the trade deadline with Ben Simmons.
Defensive Player of the Year:
1. Rudy Gobert– Utah Jazz
2. Giannis Antetokounmpo– Milwaukee Bucks
3. Joel Embiid– Philadelphia 76ers
Unranked: Alex Caruso
Analysis: Rudy Gobert completely alters the opponent's game plan and it is very apparent every time he is on the court for the Utah Jazz. It is even more apparent when he is off the court and teams immediately attack the basket at will. He is second in plus-minus around the league at an incredible +349 when he is on the court. Gobert is second only to my halfway point MVP.
Sidenote: Look no further than the defensive end of the court if you are looking for the usefulness of the big man in today's three-point happy NBA. 50 percent of the game is played on defense and the parade to the rim ends when you have an intimidation factor roaming the paint.
MVP:
Steph Curry– Golden State Warriors
Nikola Jokic– Denver Nuggets
Kevin Durant– Brooklyn Nets
Giannis Antetokounmpo- Milwaukee Bucks
Chris Paul– Phoenix Suns
Luka Doncic– Dallas Mavericks
Rudy Gobert- Utah Jazz
DeMar DeRozan- Chicago Bulls
Analysis: One of the main sticking points of the debate was where to stick DeRozan on the MVP list and the All NBA Teams. Frankly, the nine-game winning streak in December that started the hype train in the first place came primarily against three teams: The Atlanta Hawks, Indiana Pacers, and Washington Wizards. Not easy NBA competition, but not the cream of the crop either. Curry has been mostly dominant while playing most of the season without starting backcourt mate Klay Thompson. Jokic is the reigning MVP and has been on a tear lately. Durant has the Nets atop the East despite not having Kyrie Irving most of the season. Yea it's tough sledding as far as MVP candidates go.
NBA First Team:
Steph Curry- Golden State Warriors
Luka Doncic- Dallas Mavericks
Giannis Antetokounmpo- Milwaukee Bucks
Kevin Durant- Brooklyn Nets
Nikola Jokic- Denver Nuggets
NBA Second Team:
Chris Paul- Phoenix Suns
LeBron James – LA Lakers
Jimmy Butler– Miami Heat
Rudy Gobert- Utah Jazz
NBA Third Team:
Trae Young– Atlanta Hawks
Devin Booker– Phoenix Suns
DeMar DeRozan- Chicago Bulls
Jayson Tatum– Boston Celtics
Joel Embiid- Philadelphia 76ers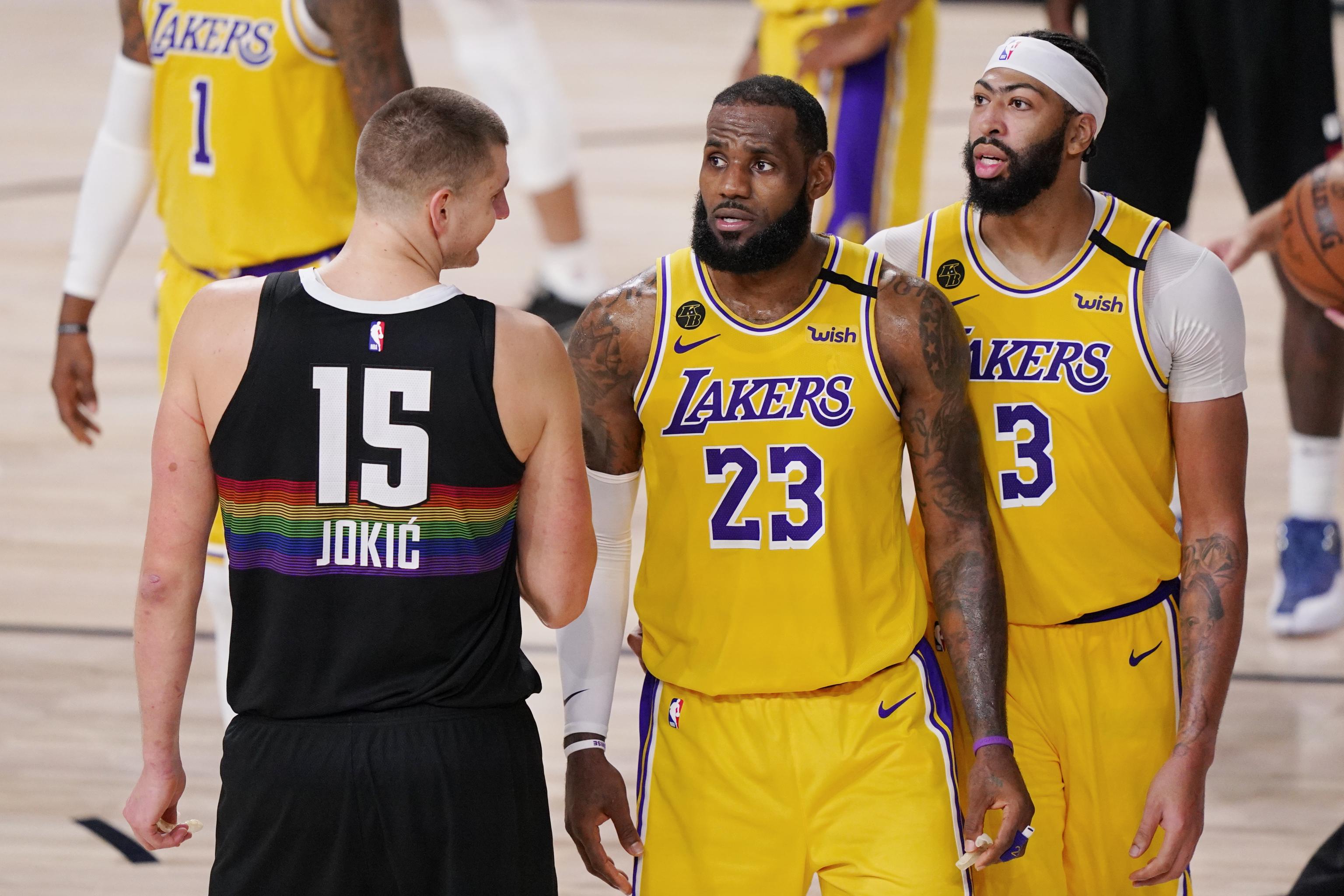 Analysis: Wow, that was a long time without bringing up LeBron James wasn't it? Well, his numbers say he is second-team despite what the record says. Keep in mind that the Lakers are getting back Anthony Davis soon and can slide up or down the standings depending on how their chemistry holds up over this current six-game road trip. They normally have a long road trip around this time as the city of Los Angeles prepares for the Grammys (postponed until April this year) so these winter road trips usually make or break their season.
DeMar DeRozan is slotted in the third team as he can be considered a front-court player for All NBA voting and you can only select two backcourt and three frontcourt positions per team. I'm not sure if he makes it at all if you consider him a guard.
NBA First Team Defense:
Gary Trent Jr.– Toronto Raptors
Jrue Holiday– Milwaukee Bucks
Giannis Antetokounmpo- Milwaukee Bucks
Draymond Green– Golden State Warriors
Rudy Gobert- Utah Jazz
NBA Second Team Defense:
Matisse Thybulle– Philadelphia 76ers
Dejounte Murray– San Antonio Spurs
P.J. Tucker– Miami Heat
Mikal Bridges– Phoenix Suns
Joel Embiid- Philadelphia 76ers
Most Improved Player:
Darius Garland – Cleveland Cavaliers
Ja Morant- Memphis Grizzlies
Miles Bridges– Charlotte Hornets
Executive of the Year:
Artūras Karnišovas- Chicago Bulls
Pat Riley- Miami Heat
Tommy Shepard- Washington Wizards
Analysis: Ok so the Bulls slide one here. I absolutely love all the win-now moves that Karnišovas has done since he has been in office. His fingerprints are all over the roster from the backcourt acquisitions of Lonzo Ball and Alex Caruso to the second draft selection of Dosunmu. I believe that his roster decisions and Billy Donovan's coaching are what is giving Chicago their best chance to succeed.
I say this with all (objective) love Bulls fans. Don't believe the hype. They are not contenders yet. But you're building something. It is coming.
Follow me on Twitter and follow BellyUpSports.