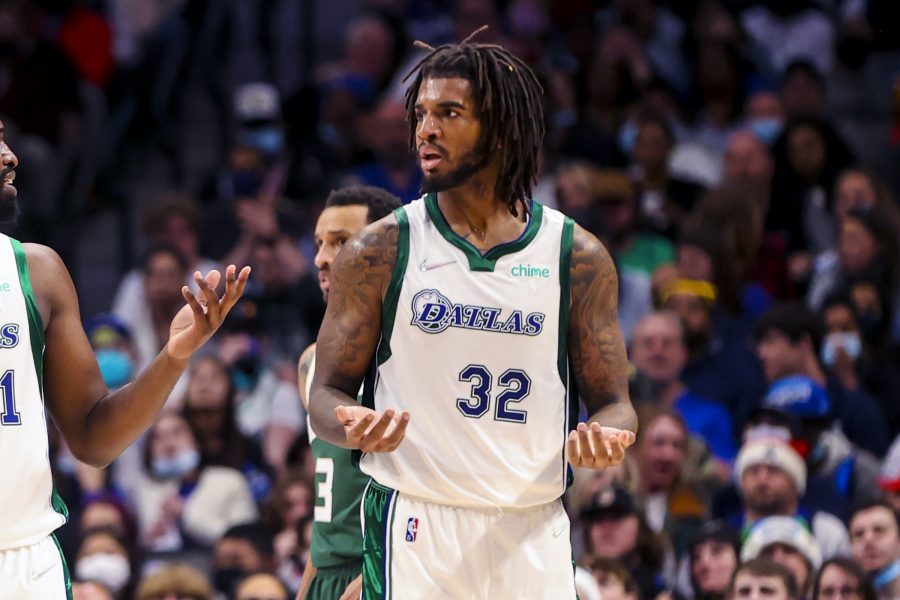 With Covid striking down on the world, the NBA has pivoted to providing other players with opportunities via the hardship exemption. This action has helped many and given them a chance to fight for their careers. This article highlights ten players who have taken full advantage of it this season.
Teams played for in 2021-22: Orlando Magic
Tim Frazier is someone a team can trust to set up the offense. He has enough knowledge at this point in his career and knows he isn't the guy. Frazier offers stability for a team as a fill-in as a speedy floor-general. He is currently a free agent but should remain an option for teams that suffer injuries at point guard throughout the rest of the season.
Teams played for in 2021-22: Detroit Pistons (current)
Cassius Stanley is one of the best athletes in the NBA as he broke Zion Williamson's vertical record at Duke. He is not a fully developed NBA player yet, but neither was Hamidou Diallo coming in. Despite this, Stanley plays hard and appears to be more skilled than the narrative. He had a strong performance against the Spurs scoring 19 points. Cassius Stanley is a good hardship player, especially for a rebuilding team. 
Teams played for in 2021-22: Los Angeles Lakers
As the former eighth overall pick in the draft in 2015, Johnson's journey has been rough. He has not found the right situation for him yet. At 6'7" with a 7'0" wingspan, he has a solid handle and a knack for getting his shot off. He is only shooting 28.6 percent from three but is providing a real spark for a thin Lakers team that could use some fresher legs.
Teams played for in 2021-22: Brooklyn Nets, Los Angeles Clippers, Denver Nuggets (current)
James Ennis has been a journeyman in his eight-year career. He has always been a decent slasher, but that was pretty much it. Ennis was an okay shooter, size to play defense, and could not play-make. As of late, Ennis has improved his jump shot as he shot 43.3 percent from three last season. With that stroke, he can automatically come in and provide a role, and that's all you can ask of these hardship players.
6.) Kyle Guy (Hardship Exemption)
Teams played for in 2021-22: Miami Heat (current)
Kyle Guy is historically known for hitting the big three in the corner to lead Virginia to a National Championship. Since then, life hasn't been easy bouncing around from team to team. Despite this, Guy has not stopped his pursuit of becoming an NBA player. He even attempted to reinvent his game to be a facilitator. The Miami Heat saw this (as they tend to before everyone else) and brought him in to be a sharpshooter, and it is a great partnership. Whether Guy gets a roster spot with them or not, it is evident Guy has a place in this league as a shooting specialist.
5.) Danuel House (Hardship Exemption)
Teams played for in 2021-22: Houston Rockets, New York Knicks, Utah Jazz (Current)
After getting waived by the Rockets, it didn't take long for Danuel House to find work. House is a reliable stand-still shooter and can attack a close-out. He has yet to offer much help on defense or as a playmaker, which is why he is this low. It will be hard for contenders to trust him in big games, but he is a capable role player for the regular season.
Teams played for in 2021-22: Dallas Mavericks (current)
Marquese Chriss is another story that was a high pick and didn't meet expectations. Since then, he has had strong campaigns. One of them was playing with the rebuilding Warriors two seasons ago. Chriss is an athletic player who has learned to become a strong defender. He is now getting minutes over guys who have roster spots on the Mavericks. They keep resigning him through the hardship exemption because they can't get him off the floor. Hopefully, he finds a way to get a guaranteed deal because he is doing his part as rim-protector and lob threat.
Teams played for in 2021-22: Chicago Bulls (current)
McKinnie was doing great in the G League until he got the call from the Bulls. Now, he is a role player for the best team in the Eastern Conference. It did not take long for the Bulls to shed the hardship exemption and offer him a roster spot because of his size, shooting, and defense. He is a veteran that knows how to play in this league and could play playoff minutes on this team.
Teams played for in 2021-22: Atlanta Hawks, Indiana Pacers (current)
Lance Stephenson was initially not this high on my list. He was not playing well with Atlanta. Once Lance reunited with Indiana, magic happened. He dropped 30 points against the Nets and followed that performance with a career-high 14 assist game. Stephenson looks right at home and has become a key player under Rick Carlisle. 
Teams played for in 2021-22: Milwaukee Bucks, Denver Nuggets (current)
DeMarcus Cousins has yet to play for the Nuggets, but he had a nice run with the Milwaukee Bucks. Having averaged 9.1 ppg and 5.8 rpg, he showed he belongs in the NBA. There was interest across the league to get Cousins. The Nuggets eventually beat out the competition because of Michael Malone. DeMarcus Cousins is a huge Michael Malone fan. He was unhappy and lost a lot of trust in the Kings' organization when they fired Malone. Now that they are reunited, the Nuggets do not have to change playstyles without Jokic on the floor, and Boogie tops the list of hardship players of the 2021-22 season.
Thank You for Reading
To stay connected to my future content, follow me on Twitter. Don't forget to take a look at Belly Up Sports for all your sports content. If you enjoyed this article, take a look at Rookie Rundown: Scottie Barnes – Worth the Hype?