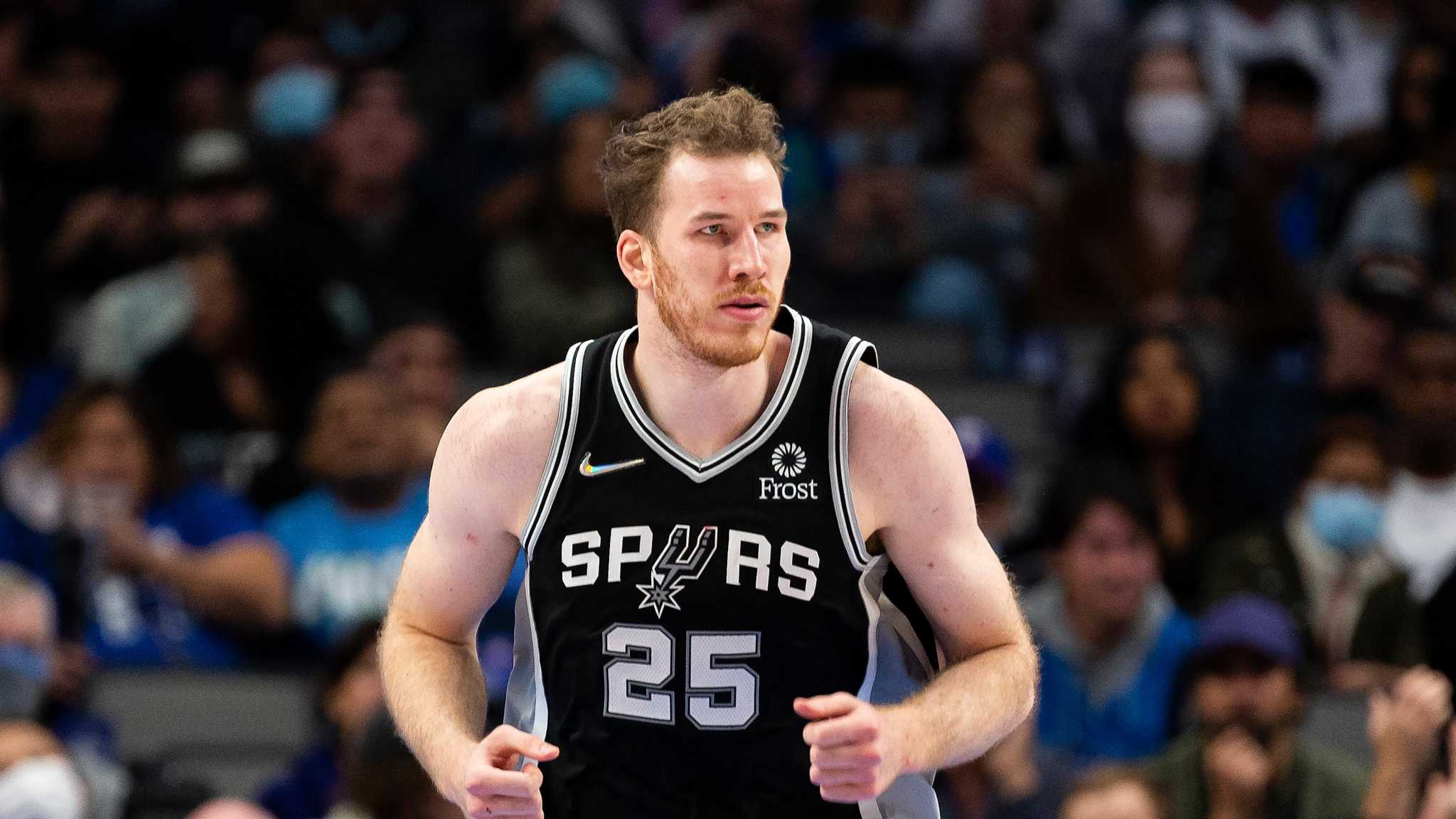 1. Dennis Schroder
Chicago Bulls trade: Troy Brown Jr., second rounder (2023), second rounder (2026)
Boston Celtics trade: Dennis Schroder
Dennis Schroder has been the newest name linked to the Bulls. AK has made an offer, but it is unclear who would be involved from Chicago.
If I were to guess, it is similar to the offer above. Dennis took a discount with the Boston Celtics, but it seems likely Boston is willing to move him.
Also, Billy Donovan used to coach the point guard in Oklahoma City. During their time together, Donovan turned Dennis Schroder into one of the league's best players off the bench.
Despite Billy's connection, a lineup with Coby White and Schroder would lack defense and contradict each other being sixth man scorers. With that said, I would expect AK to move off of Coby in a separate trade if the Bulls are targeting Schroder.
2. Chicago Bulls get Jakob Poeltl
Chicago Bulls Trade: Coby White, second rounder (2025)
San Antonio Spurs Trade: Jakob Poeltl, first rounder (2024, lottery protected)
Jakob Poeltl is having his best season with career highs in points, rebounds, and assists. Nevertheless, his trade stock has never been higher.
All season, the Bulls have been searching for a backup center. Tony Bradley and Tyler Cook are not the answer. In other words, I expect Arturas Karnisovas to find a solution by Thursday or through the buyout market.
Jakob Poeltl would instantly become one of the best backup bigs in the NBA. Although, one issue I have with pursuing him is the team would have to give up Coby White.
With this in mind, if the Bulls go through with Jakob, expect them to pursue a replacement for Coby.
3. Chicago Bulls Bring Back Justin Holliday
Bulls trade: Troy Brown Jr., second round (2023), second round pick swap (2026)
Kings Trade: Justin Holliday
Justin Holliday is 32 years old and a proven veteran. Holliday provides defense and shooting the Bulls could use out of the forward position.
At 180 lbs, Holliday does not have the ideal size to guard guys like Kevin Durant. Unfortunately, this will be asked of him. However, he would have as good a chance as anyone on the team's roster.
Justin Holliday would instantly be in the rotation for the Bulls and have a chance to start at the forward position with DeRozan.
The Kings might want to keep Holliday, but the Bulls should at least call and ask.
4. Paul Milsap
Bulls Trade: Tyler Cook, second round pick swap (2023)
Nets Trade: Paul Milsap
Rumors around the league suggest Milsap will be out the door soon. Nonetheless, it is undetermined this will occur through trade or free agency. Until then, assume a trade needs to happen.
Paul Milsap would become an instant option for the Bull's backup center spot. Along with filling a need, he would provide veteran leadership to a team trying to win it all.
Milsap is the most likely option for the Bulls, due to his low value. With that in mind, Milsap and AK were together in Denver for multiple seasons.
To stay connected to my future content, follow me on Twitter. Don't forget to take a look at Belly Up Sports for all your sports content. If you enjoyed this article, take a look at Chicago Bulls: Time to Make a Move?