The Patriots have a lot of names possibly heading out the door next month. Dont'a Hightower, Jamie Collins, Devin McCourty, Trent Brown, James White. Though none of them are more impactful than superstar cornerback J.C. Jackson. Jackson has been phenomenal for the Patriots' defense since coming into the scene in 2018. Though he really started to come on in 2020, when alongside Stephon Gilmore he racked up countless interceptions and formed a dynamic duo with the 2019 defensive player of the year.
Unfortunately, there's a downside to everything, and Jackson's weakness is covering elite receivers. Unlike Gilmore, Jackson is habitually torched by elite receivers like Stefon Diggs. He has yet to prove that he can go one on one with the league's top targets. Despite racking up 25 interceptions in four years, Jackson hasn't proven to be elite when Gilmore isn't on the other side. He created turnovers, but he's been disappointing when tasked to do things himself.
Unsurprisingly, Jackson's contract demands are enormous (rumored to be asking for $100M+). He's looking to be the richest corner in the NFL. He has a case with his knack of becoming the opposing team's favorite receiver. But is it out of the Patriots' budget? With only roughly $8 Million in cap space, the Pats will have some tough decisions. I don't know if Jackson is a worthy investment. We have a bit of a rebuild to do. Keeping the 26-year-old around while committing a decent chunk of the cap to him? He's not that type of player, and I hope I can explain how and why adequetly here. Here's three reasons why giving Jackson the big time contract might not be in the Pats' best interest.
#1: Jackson's good… not great
J.C. Jackson deserves all the credit in the world. He's a turnover machine. He's got an eye for the ball and will make quarterbacks pay if they throw a bad pass. But his value doesn't exactly come in shutting down receivers. You'd be hard-pressed to find a game where he limits his opposing target to less than 3 catches as we see out of the premier corners in the league.
He wants to make Stephon Gilmore level money, but he hasn't proven able to carry a secondary versus some elite targets like Gilmore did during his 3-ish years here in Foxboro. I view Jackson as a great 1B option on a team with a deep secondary. But he's not an elite tier corner that's able to eliminate the biggest threat on some of the better passing teams in this league.
Patriots have more pressing needs than Jackson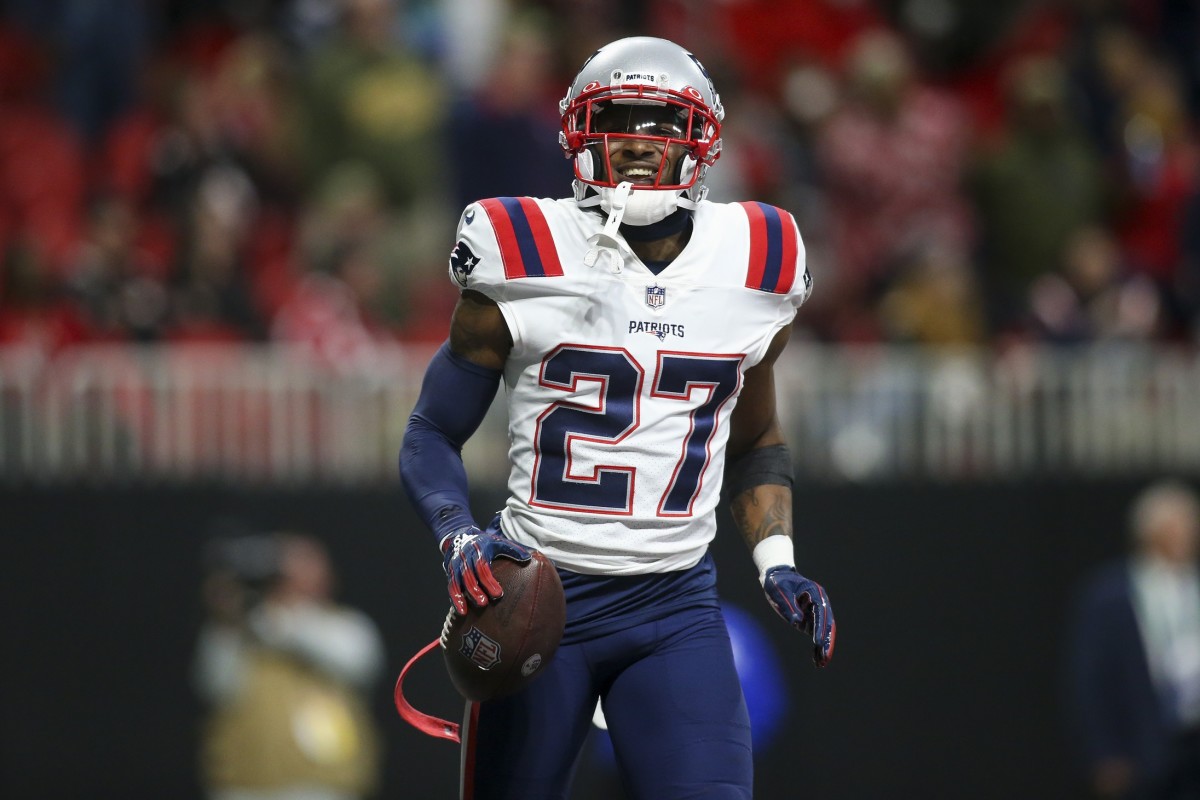 With such limited cap space and a plethora of expiring deals, the Patriots can't justify allocating this money to Jackson. The Patriots have needs at receiver, linebacker, possibly the offensive line, and further needs in the secondary. Paying Jackson handsomely buries the Patriots in a hole that they won't be able to bounce back from until next season. Sure, there's not exactly another corner ready to step up in his place. Jalen Mills, Myles Bryant, Joejuan Williams, and Shaun Wade haven't exactly shown all that much during their time here. But playing them and hoping for a shot that they develop while drafting somebody at the corner in the first round? I'd rather make use of that cheaper labor in our younger players than pay Jackson upwards of $25M a year to be good, not great.
Not paying Jackson an absurd amount keeps options open as Patriots restructure contracts, release ones that aren't worth their payments, and work more cap magic to open up some funds. Allocating all that work to a player that is a great second option doesn't make sense.
The 2022 NFL Draft is loaded with corners
Yes, you'll be losing the talents of J.C. Jackson if he walks. He's Mr. Interception for a reason, and any team would be lucky to have him. But let's stop pretending that this is the end-all-be-all of the Patriots' defensive progress. I'm of the belief that the Patriots should tackle the need at receiver in the second round, but a stud corner would provide infinite more upside to this team.
My favorites lie in Trent McDuffie and Kyler Gordon from Washington. But I would not be opposed to Kaiir Elam of Florida or Andrew Booth Jr. of Clemson. All within the Patriots range at pick 21, one of them is sure to fall their way. Having a young corner to pair up with a cheaper veteran on the market with Mills for depth and Jonathan Jones in the slot sounds much better to me than a J.C. Jackson-led secondary with very little room to grow.
Closing Thoughts
I've had just as much fun watching J.C. Jackson do his thing as much as any Patriots fan. There's nothing better than seeing an interception at a crucial point in the game to bust it wide open like Jackson did countless times for New England. But when you take the glamour of those picks away, Jackson isn't a $20-25M a year corner in this league. Those contracts are reserved for the prime versions of Darrelle Revis, Stephon Gilmore, Richard Sherman, and other notable corners who have come and gone in this league. I can't consider Jackson to be one of these.
The handling of Jackson's contract will tell a lot about how far Bill Belichick thinks the team in its current state can go. If he ponies up and pays Mr. Interception the deal he wants, I'd say that infers that Belichick believes that this team has a real chance at a Super Bowl run, and Jackson is a necessary piece to keep around. If Jackson is let go though, I think that implies what I believe to be the truth, that the Patriots have a lot of work to do, and re-signing Jackson would hurt more than it helps the cause of this rebuild.
With the franchise tag window open and the new league year less than a month away, a lot of decisions must be made about this team. None of them easy, and none of them bigger than what to do with the UDFA turned superstar in J.C. Jackson.
If you enjoyed this content, or hate it and want to argue with me, follow me on Twitter @KalebEmcee! Feel free to check out the work I do on Foxboro Beat! Also, read up on the rest of the NFL content Belly Up Sports has to offer here!