The 2020 New York Jets draft class has been panned by Jets fans as one of the worst in recent memory. It was general manager Joe Douglas' first official draft. Given who was in his ear for this draft, the draft class' performance has been subpar. The 2021 draft class outperformed the 2020 class by leaps and bounds this season. Last season, it was evident at times that Robert Saleh was NOT happy with some of the players from the 2020 draft class. While evaluating talent during Tuesday afternoon's Senior Bowl practice, Robert Saleh expressed what a lot of New York Jets fans have been thinking about left tackle Mekhi Becton. And in general, the draft class of 2020.
What Did Saleh Say about Becton?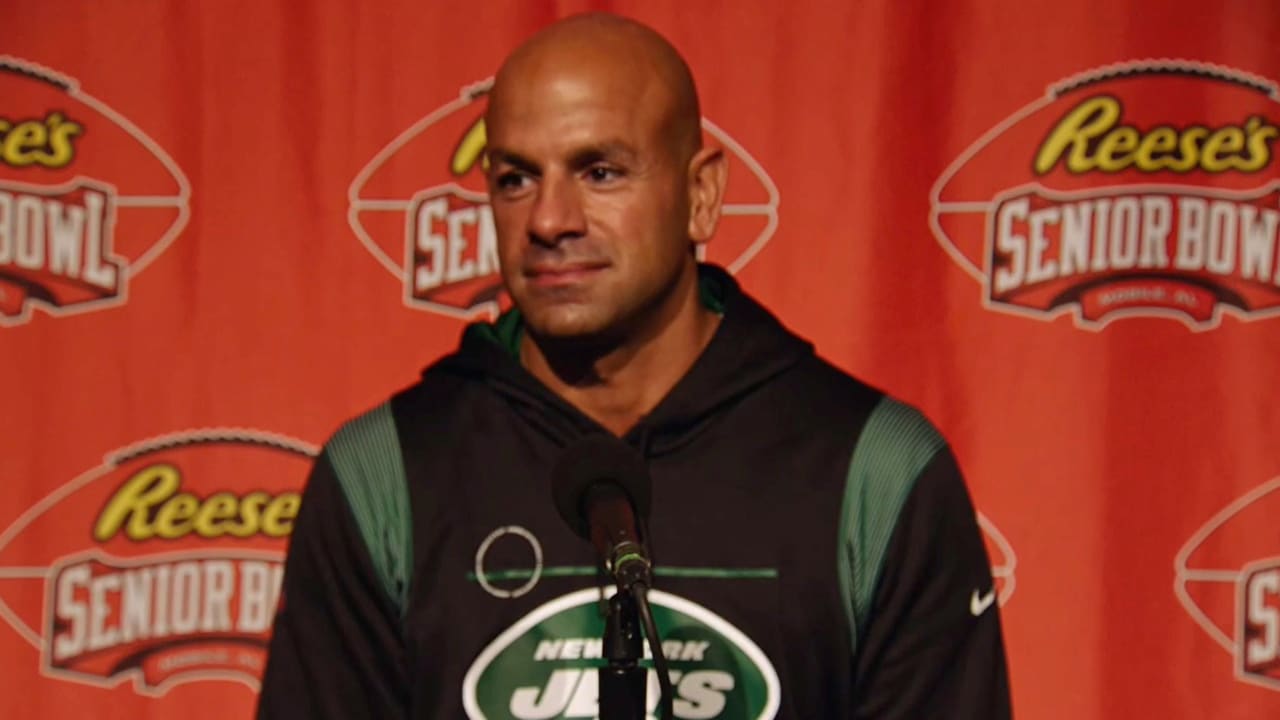 Saleh met with New York Jets beat writers, who were also in Mobile, AL for this past Saturday's Senior Bowl. The Jets coaching staff coached the National Team and had a great opportunity to evaluate talent first-hand. (In Saleh's place, Ron Middleton coached the team. Middleton is now 2-0 as a head coach, by the way.) One position he noted was that the Jets might possibly be looking to address in this year's draft is the offensive line . Then, Robert Saleh dropped this bomb regarding left tackle Mekhi Becton and the Jets beat went banana sandwich:
Robert Saleh, for first time, was critical of Mekhi Becton.

Said the left tackle spot is not his. It's wide open & sounded like Fant has inside track. Praised Fant heavily for '21 season

Saleh said drafting left tackle, having Becton compete at right, on table.

Yikes #Jets

— Connor Hughes (@Connor_J_Hughes) February 1, 2022
Some news from the Senior Bowl: Robert Saleh says left tackle will be a competition between Mekhi Becton and George Fant. Becton won't be handed the job back; will have to earn it. #jets

— Rich Cimini (@RichCimini) February 1, 2022
Jets coach Robert Saleh says it will be a competition at left tackle between George Fant and Mekhi Becton

— Brian Costello (@BrianCoz) February 1, 2022
Shots Fired!
On a recent episode of my podcast No Credentials Required, I mentioned my hope that Robert Saleh would have a heart-to-heart with left tackle Mekhi Becton. After a season filled with injury in 2020, there were hopes that Becton would be an integral part of an improved offensive line. He injured his knee in Week 1 at Carolina and was projected to be back in four to six weeks.
Four to six weeks turned into six to eight weeks.
Six to eight turned into ten weeks.
Ten weeks became being listed on season-ending IR.
Becton started in one game and played 48 snaps in total in 2021.
This had the wheels turning in Saleh's mind and he needed to make his frustration regarding Becton public. Becton can do one of two things: take it personal and request a trade or use it as motivation to get healthy and win the spot in camp.
The Frustration with the 2020 Draft Class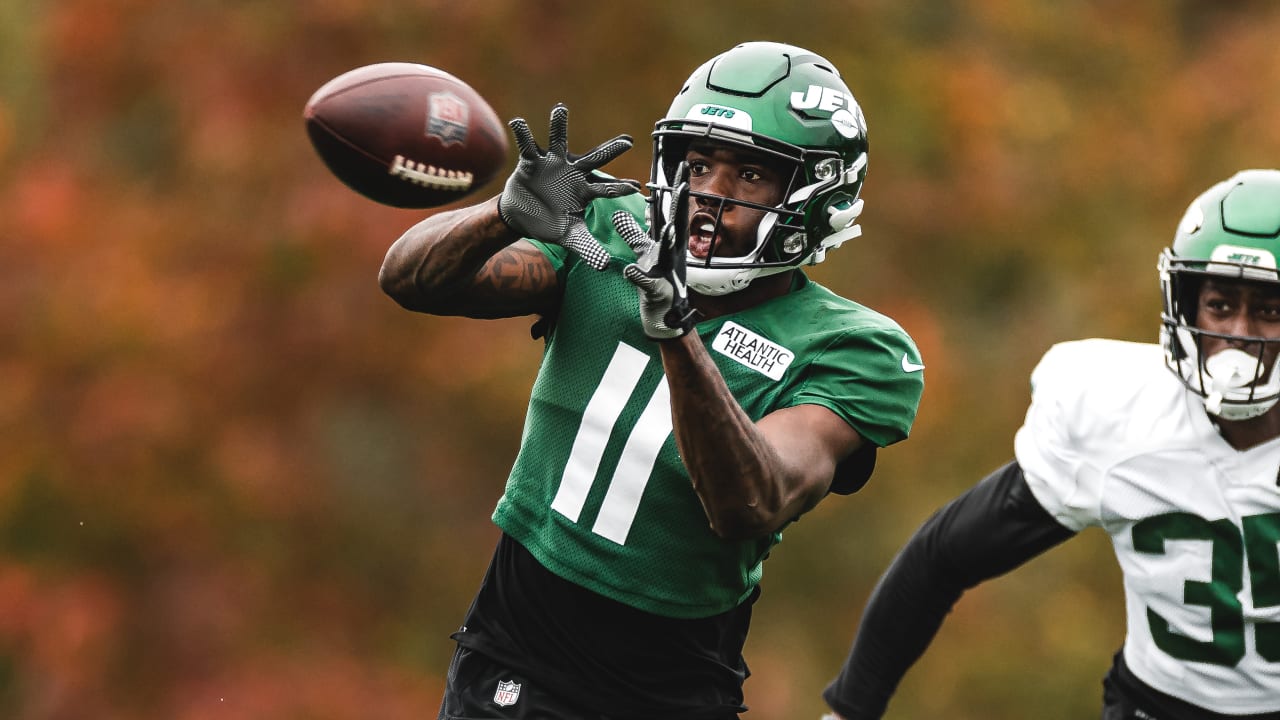 Compared to the 2021 class, the 2020 class is full of busts – save for Bryce Hall. Besides the Mekhi Becton saga, there were times you could see a visible vein popping out of Robert Saleh's head whenever Denzel Mims was on the field. No doubt Mims had struggles with illness and a stint on the COVID list. However, Mims wasted his opportunity to step up with all the other injuries the wide receiver room had. Additionally, there was:
Rumors have surfaced that most of these players will be traded or outright released.
Jets OL Cameron Clark is retiring after doctors told him he would risk paralysis if he continued to play football after a spinal cord injury. https://t.co/knJxKnWz61

— Jets Wire (@TheJetsWire) February 3, 2022
Big Decisions Upcoming
The Mekhi Becton Saga aside, Joe Douglas and Robert Saleh have some big decisions coming down the road in the offseason. The Jets will have a healthy amount of salary cap space and bevy of draft picks, just like last offseason. This includes two of the top ten picks of the draft (thanks, President Adams!). Will the Jets move from the entire 2020 draft class in favor of free agent signings and draft picks? March 16 and April 28 are not too far around the corner and the roster could get a complete makeover – with or without Becton and much of the 2020 draft class.
I'm Ryan McCarthy and I cover the New York Jets beat for Belly Up Sports. We have a lot more to offer in our NFL coverage. If you want to chirp at me regarding the Jets, life, or other topics, hit me up on Twitter: @whoisryanmcc. Thanks for reading.