The New England Patriots have been passed by their AFC competitors. In recent weeks we've seen teams who were behind them in the standings, make huge improvements to take them to the top. Quarterbacks Russell Wilson, Matt Ryan have moved into AFC homes in Denver and Indianapolis. While fellow signal-caller Deshaun Watson has finally been moved from Houston to Cleveland just in the last week. All-pro receiver Davante Adams has moved from the Packers to the Raiders. Tyreek Hill has been traded to the Miami Dolphins. Even edge rusher Von Miller has signed a long-term deal with the Buffalo Bills. Those are just a few of the moves that the Patriots' main competition have done to make themselves prime contenders.
The Patriots themselves? It's been all quiet in Foxboro, a drastic return to the dark after spending record-high money last off-season. Bringing in impact players like Hunter Henry, Matt Judon, Kendrick Bourne, and others who didn't blow up in 2021. In 2022, the Patriots have done far more losing than gaining as far as free agency goes.
What's been done so far?
After failing to meet JC Jackson's hefty contract demands, he signed with another AFC competitor in the Chargers. The Patriots then traded one of their top offensive linemen in Shaq Mason for a fifth-round selection to Tampa Bay, far under what he's worth. They've also lost plenty of role players in Brandon Bolden, Jakob Johnson, Ted Karras, and all-pro punt returner Gunner Olszewski.
In response, the Patriots brought back James White, Devin McCourty, Ja'Whaun Bentley, Trent Brown, Brian Hoyer and brought in two new faces in cornerback Terrance Mitchell and gadget-player Ty Montgomery. They even brought back a familiar face in Malcolm Butler. A surprising reunion that has him under contract with the Patriots for 2-years making up to $9M total. Sure, there's value to the veterans who got you this far. But the Patriots haven't made any of the roster-altering moves that have been the trend of the rest of the AFC.
How far have the Patriots fallen?
Last season, the Patriots were the sixth seed in the AFC. Even with that they probably weren't more talented than a handful of teams who didn't make it to the post-season. For example, the Colts didn't make it because of an uncharacteristic collapse to the worst team in the NFL in their season finale. Despite throttling the Patriots in week 15. The Dolphins swept the Patriots and were one game out of the playoffs. The Ravens would have been in the playoff mix if not for injury. The Browns and Broncos will certainly be threats after significant upgrades at quarterback.
All of those teams mentioned missed the playoffs last year and are now in a far better position to make it in 2022. The Patriots are worse off, and will likely have growing pains after losing tons of veterans to free agency. At the cost of those veterans sticking around last year, their younger players like Josh Uche, Ronnie Perkins, and Shaun Wade never got to see any meaningful play. Perkins and Wade never even saw the field.
We've discussed already the lack of upgrades the Pats have made to the roster, but they've also suffered a significant hit to the coaching staff. Longtime offensive coordinator in Josh McDaniels has taken up a second try at being a head coach in Las Vegas. He's already making the Raiders a fearsome opponent with the additions of Adams and former Patriots' and Cardinals' edge rusher Chandler Jones. The highest-ranking offensive coach on New England's staff is now former Giants head coach Joe Judge, who was hired as an offensive assistant. He was fired following his two seasons in the Big Apple. He was the Pats' receivers coach in 2019, but outside of that has no experience in coaching offense.
Is there still a chance?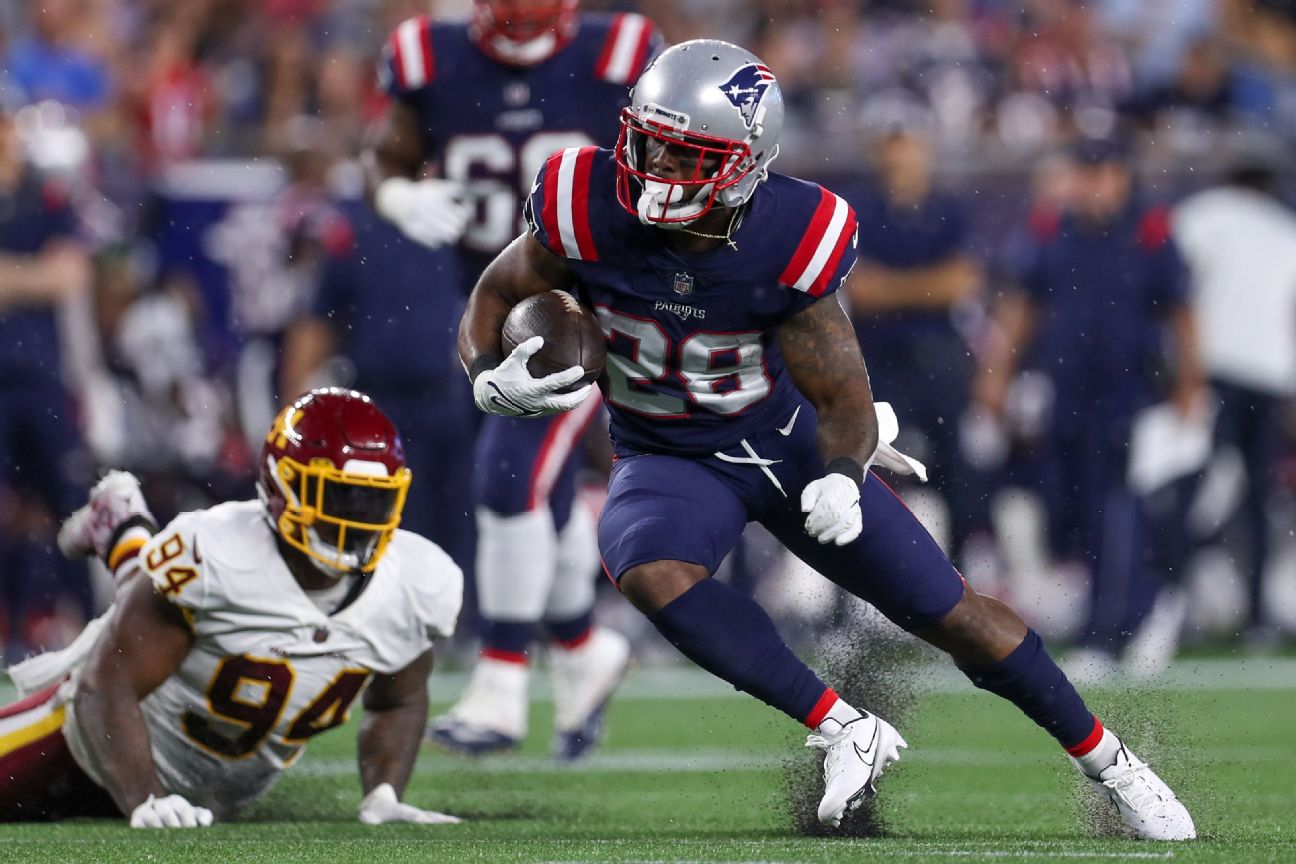 This piece wasn't meant to be a pre-emptive eulogy for the 2022 Patriots. It's way too soon to call this team done in March. Before the NFL Draft, training camp, pre-season, and before a real game is even played. Too often in this sport media world do we react to news and make the "way too early predictions" and put on our best fortune-teller caps. It gets clicks and the reactions are endless.
I try to be more practical than the average Patriots columnist. Is the roster in rough shape? Absolutely. Have the moves been underwhelming? Most certainly. But it seems like the Patriots are banking on hitting in the draft and playing the young guys who didn't get a chance to play on defense last year. There's still a solid five months before the roster really has to be figured out, and plenty of opportunities for it to happen. For better or for worse 2022 will be the make-or-break opportunity for a bunch of young players. Players that fans clamored to see get playtime over guys like Hightower, Jamie Collins, Kyle Van Noy, and Lawrence Guy.
Moving forward
The next step is just over a month away with the NFL Draft. The Patriots pick at number 21 for now. Their top two needs according to fans are at the defensive back position and at the wide receiver spot. Both are positions that Bill Belichick struggles with early in the draft. Names like Chad Jackson, N'Keal Harry, Aaron Dobson, Ras-I Dowling, Jordan Richards, Duke Dawson, and Cyrus Jones give Patriots fans a strong case of PTSD. But those are no reasons to not ignore the position altogether. You can't rely on an undrafted talent coming onto the scene as JC Jackson did. Seventh rounders like Julian Edelman don't come around that often. As an NFL franchise you have to hit on these draft picks early. Misses from recent drafts are why the Patriots weren't prepared for the post-Tom Brady era.
It's going to be an interesting time for the Patriots heading into the 2022 season. This isn't the time for panic. There are still moves to be made, but it's no question their competition in the AFC have passed them by this off-season. New England has a game of catch-up on their hands, a territory that Belichick coached squads are unfamiliar with.
If you enjoyed this content, or hate it and want to argue with me, follow me on Twitter @KalebEmcee! Feel free to check out the work I do on Foxboro Beat! Also, read up on the rest of the NFL content Belly Up Sports has to offer here!