Bobby Jackson. Doug Christie. Mike Bibby. Chris Webber. Names from NBA's yesteryear were remembered fondly during their heyday. They battled a burgeoning LA Lakers dynasty led by Kobe Bryant and Shaquille O'Neal and almost broke through. But the Kings came up short in Game 7 of the 2002 Western Conference Finals. They have not been the same for the 20 years since that heated rivalry. The Kings have not been to the playoffs since 2006, the longest streak in NBA history. No active NBA player has ever faced the Kings in the playoffs. But things are changing in the California capital. The Sacramento Kings are making a playoff push and they have an excellent chance of making some noise when they arrive. What will make these Kings harder to dethrone from postseason contention?
New Coach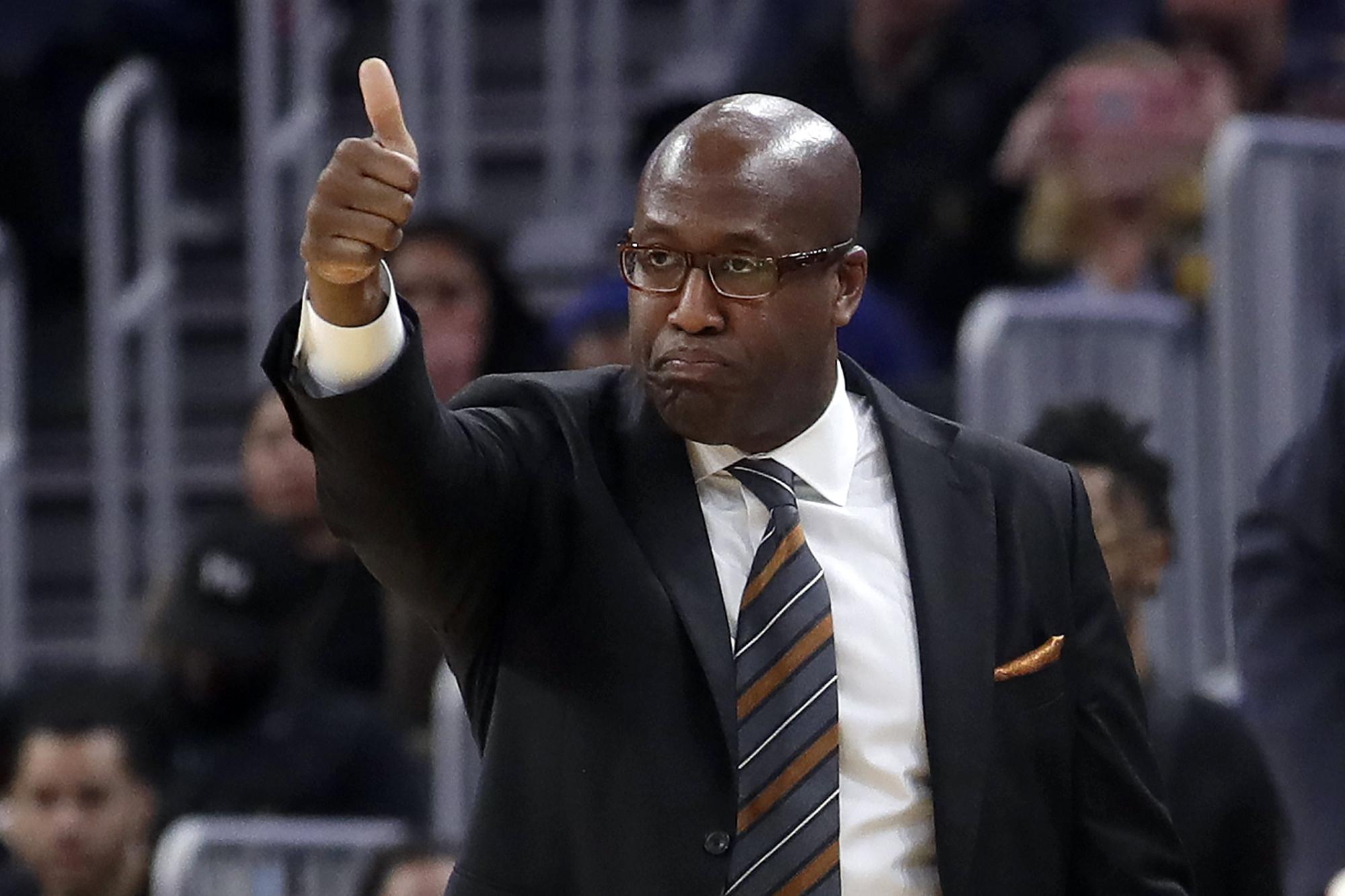 The Sacramento Kings hired an experienced coach in Mike Brown. His credentials speak for themselves. His 25-year coaching career includes a championship as an assistant to Spurs coach Greg Popovich in 2003, the head man in charge of superstar LeBron James' first trip to the NBA Finals in 2007, and Coach of the Year honors in 2009. More recently, he has won three NBA titles as an assistant coach with the dynastic Golden State Warriors. Mike Brown has only had a losing record once in the same period that the Kings have missed the playoffs.
He knows how to win and the lynchpin to his success is defense. Brown has coached two defensive players of the year in Metta Sandiford-Artest and Draymond Green. His teams have consistently ranked in the top half of the league on defense and he is highly regarded on that side of the ball. The Sacramento Kings have rated in the bottom five in defensive rating for the past two years. An upgrade there can improve the Kings' playoff chances.
Brown's connections around the league and as the head coach of the Nigerian national team give him an excellent talent pipeline to add to Sacramento's bench depth. Chima Moneke, Chimezie Metu, and KZ Okpala are examples of recent roster additions stemming from the relationships Coach Brown built.
Star Power
Historically, the Kings have had trouble attracting top free agents. Most of the talent arrives in-house (the draft) or via trade.
De'Aaron Fox is the in-house star. The 6'3" dynamo point guard out of Kentucky (via Cypress Lakes, TX) was the fifth overall pick in the 2017 NBA Draft. Fox is both crafty and athletic which gives him the advantage against most opponents. He is arguably the quickest point guard in the league as well.
Nicknamed "Swipa", De'Aaron Fox prowls the passing lanes for steals and at age 24, will soon be entering his prime.
Domantas Sabonis is the All-Star caliber talent that Sacramento picked up in a mid-season trade with Indiana last year. The son of NBA Hall-of-Famer Arvydas Sabonis, Domantas is already a two-time NBA All-Star at just 26 years old.
I think the Kings won that trade because Indiana hasn't proven to be adept at team-building. Yet they are the ones that traded the All-Star in the deal.
Harrison Barnes is a 10-year veteran and NBA Champion that the Kings traded for three years ago. Teams that want to compete have veterans who have been at the highest level of competition before. Barnes averages a steady 16 points and five rebounds per game to go along with over 60 playoff game appearances. At just 30 years old and on the last year of his contract, he is on a win-now timeline as well.
It will be interesting to see what a training camp and a full year together will do for this group. I have seen teams with a lot less talent make the playoffs.
New Blood
Everyone is excited to see what new rookie Keegan Murray has to offer. The fourth pick in the 2022 NBA Draft, Murray was a first-team All-American out of Iowa and showed tremendous talent for scoring in bunches. Anyone questioning the Murray pick over Purdue's Jaden Ivey was quickly silenced by Murray's Summer League debut. His 23.3 points, 7 rebounds, and 40 percent three-point percentage earned him Las Vegas Summer League MVP. He adds promise to the future as well as the present. Murray is ready to contribute now and Kings' management may have struck gold with this pick.
I love the trade for Atlanta Hawks sharpshooter, Kevin Huerter. The Kings are adding a four-year veteran with plenty of playoff experience despite his age. At just 23 years, he is on the same timeline as Murray and contributes to winning this season.
Let me dust off my early 2000s Sactown gear! I look forward to watching some Kings basketball this year.
For more NBA news, follow me on Twitter. Follow Belly Up Sports for all of your sports news.