The Colorado Avalanche collectively dazzled the pinnacle of the hockey world; marching to a 16-4 overall record in the playoffs alone, and hoisting the franchise's first Stanley Cup in nearly 21 years. The dominance was on display for all to see, but with uncertainty ahead in the looming free agency period- and the ever-restricting umbrella that is the Salary Cap, it is harder than ever to keep good teams together.
Have the Avalanche done enough to remain on the mountaintop, and proverbially bulldoze their way through next year, as is the very nature of an avalanche? Or, will they falter, becoming another team with another target on its back as they fade into irrelevance? Follow along as we go over every single signing the Colorado Avalanche enacts to stay on top of an ever-shifting hellscape that is the NHL.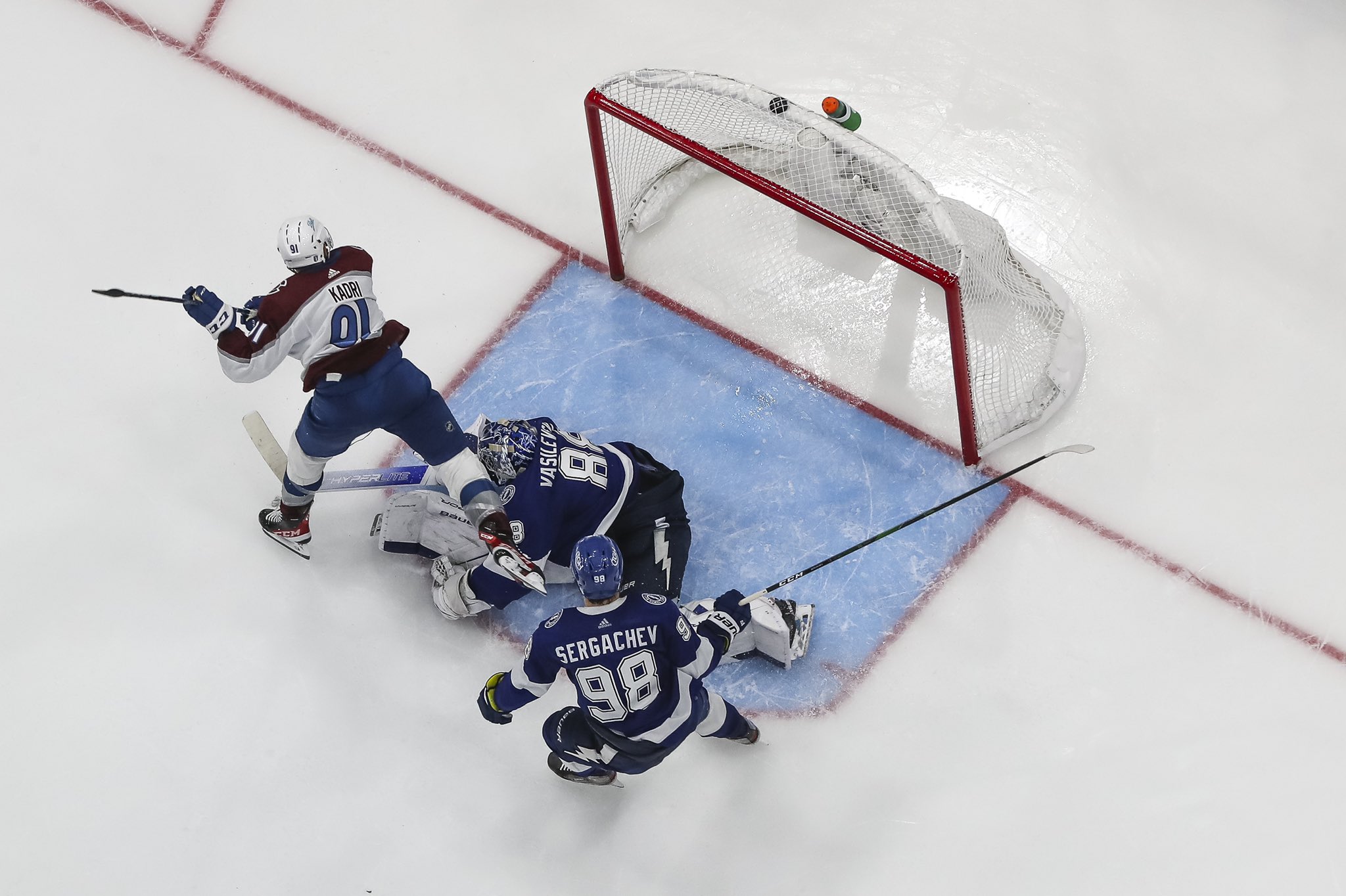 The Kadri Effect
As of writing this, an important cog in the machine that remains unsigned-unsurprisingly so-is center Nazem Kadri. As of writing this, the only known teams in contention for Kadri are the Avalanche themselves, and the New York Islanders, scrambling to clear cap space. Coming off a career year in points and a Stanley Cup to boot, Kadri's price tag has shot up since entering free agency as an unrestricted free agent; not much is known from either camp during this time regarding his status. Kadri's new deal will most likely be a hefty one, which the recent deals of Matthew Tkachuk and Johnny Gaudreau may end up mirroring. For reference, Tkachuk signed an 8-year, $76 million contract, making around $9.5 million per year. Gaudreau signed with Columbus, on a 7-year, $68 million contract, making around $9.75 million per year.
The Kadri Situation
Initially, Kadri was expected to command illustrious numbers similar to those contracts per year. Now, with more teams backing out than buying in, and the Avs remaining in the frontrunner discussion to resign him, you have to wonder whether the term of the contract comes into play. Kadri had already taken less money in Toronto, and Colorado by proxy to win a cup, the caveat is, when he starts the season, Kadri will have just turned 32.
He plays with an edge that is coveted among contending teams, but because of that, it is safe to expect the injuries to continue to wear and tear. Due to that reason alone, a 7-9 multi-year contract is probably off the table. He just simply does not have the longevity for the type of stability he is looking for, especially with the Avs likely wanting to get a deal done in the 3-year range- and that's if they even plan on resigning him at all.
From the way things are shaping up, it looks like Kadri will end up walking, and that is not necessarily a bad thing. Let us dive into the signings that have already occurred for the team and see why that is.
Colorado Avalanche Signings: A Timeline
Looking Forward
I will continue to update you with any news concerning free agency and the offseason. For now, the Avs have signed the right guys back to extensions. Keeping the group of Nichushkin, Manson, and Lehkonen under a yearly cap hit of $15.2 million is nothing to sneeze at. The already signed core of Landeskog, Rantanen, Makar, Toews, Girard, JT Compher, Logan O' Connor, and Cogliano, I would say the future is particularly bright.
Let me know in the comments below who is your next 2C? Would you sign Kadri? If so, how? Would you go after somebody else? Will a trade happen?
I hope everyone enjoyed the read.
To keep up with the latest NHL news, check out the Belly Up NHL page. For more sports takes surrounding all things Colorado, follow my personal Twitter here.