The winter of 2017 brought one of the most hyped international players in years, Shohei Ohtani. The media did everything they could to make the pitcher-hitter a star. They did everything they could to create a story including likening Ohtani to Babe Ruth. While this is a fair comparison of usage, the hype train fell short of making a lasting buzz around Ohtani or the international market. Amid the pandemic, the KBO (Korea Baseball Organization) on ESPN changed all of this for bored Americans. This change to our lives has made MLB fan interest international like nothing before it.
US Shutdown Spotlights Overseas Talent
NBA To Suspend Season Following Tonight's Games pic.twitter.com/2PTx2fkLlW

— NBA (@NBA) March 12, 2020
The suspension of the NBA season following Rudy Gobert's contraction of COVID-19 was followed by confusion and shock, especially to those who vehemently follow sports. In the coming days, College Basketball, MLB, and NHL all followed. There were no sports to watch quicker than you can say "Lamar wasn't cramping against the Browns". We went from screaming "Geaux Tigers" to watching Tiger King without an adequate way to fill the void. It was the KBO that brought the light back to our lives. The gambling to our Michael Jordan. The pot back to our Josh Gordon.
The KBO Provides Surprising Entertainment
For a high school senior with most of his course load far behind him, I was like Dennis Rodman if he couldn't stir up controversy. There was little motivating me to get up at a decent hour. It was the first time in my young life that I had to go weeks without watching or playing sports. Nearing my wit's end while crossing off assignments with incredible efficiency, I craved sports more than Lou Williams craved strip club wings. That's when the KBO came into my life during their early quarantine return to action. Soon it became second nature for me to wake up at five o'clock for the first pitch. I began talking the talk like I do with American sports. I familiarized myself with Mel Rojas Jr and watched Dan Straily once again. I even learned what a Wyvern is.
Another thing: The bat flips!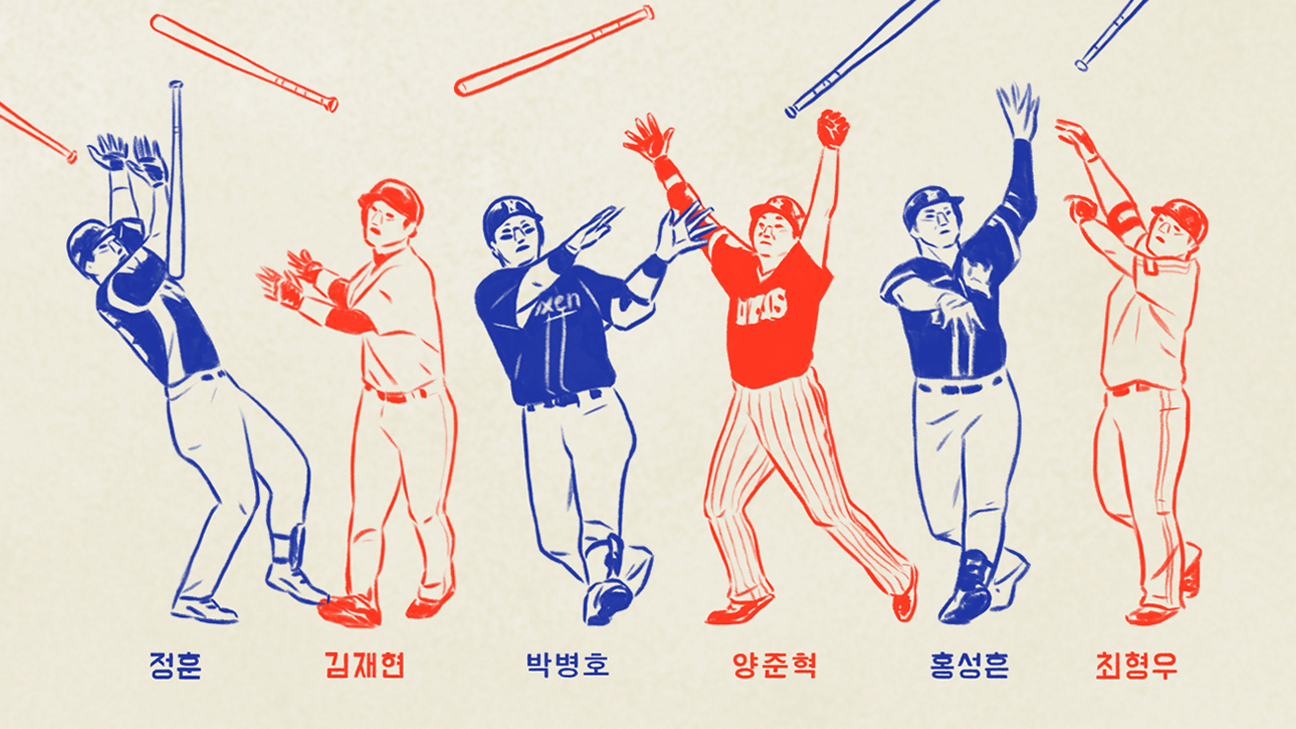 I know I wasn't the only one following the KBO on ESPN either. Desperate American sports junkies made baseball fan interest international. In the time between the KBO's start and the MLB announcing their return to play, this little league became an invaluable addition to the American culture. Sports junkies and those with a "competition problem" got their fix to push through the coming months of aggravation.
KBO Success Translates to MLB Interest
The KBO created its own intrigue and returning fan base out of the American public. The KBO's American audience will depend solely on the support of groups like the MLB and ESPN.
Their brazenly fun approach to baseball surrounds legitimate talent with excitement and makes people pay attention. That's why there was such a buzz surrounding this year's international posting class. With Ha-Seong Kim of the KBO and both Tomoyuki Sugano and Kohei Arihara coming over from Japan, there has been some impactful fan interest in these international prospects. Even though Kim and Arihara didn't sign in big markets (San Diego and Texas respectively) people are still interested.
The MLB should promote the success of their early morning counterpart. Getting the American public interested in Asian baseball can only invigorate the fan base when it comes time for these guys to sign with Major League clubs. This offseason has proven it doesn't matter what league they are coming from. Otherwise, why would people care about Sugano? People just need to remember that quality baseball exists outside the United States. International intrigue of these prospects will create a buzz around late December and give the league time to solve their cooling hot stove. We can all agree that it's pretty cold.
If you enjoyed this piece, please view some of my other articles and our other baseball content. You can also keep up with my work by following me on Twitter.