Two pitchers define this recent era of baseball for me. The first is Clayton Kershaw, an inner-circle Hall of Fame pitcher with a peak to rival fellow Dodger Sandy Koufax. The other is Max Scherzer.
Mad Max began his career as a Diamondback. The 11th pick in the 2006 Draft out of the University of Missouri, Scherzer's career now spans four teams, 14 years, and over 3,000 strikeouts. He's been worth 67.7 bWAR across that timespan and owns three Cy Young Awards with eight All-Star appearances. It's one of the greatest pitching careers in history and he'll have a home in Cooperstown permanently once he steps off the field for good.
But, that's not a satisfactory assessment of him. Mad Max is so much more than the videogame-like numbers and multiple Cy Young Awards paint him as. He's competitive to a fault, remarkably tough, and a big ol' softy off the field (in a good way). Let's take a trip down memory lane and visit the stages in Scherzer's career and how he became the pitcher we know today.
Max Scherzer Emerged With the Tigers
While Scherzer made his debut in Arizona, it was the 2009 trade that sent him, along with a slew of prospects, to Detroit that marked the beginning of his dominance. The first three years in a Tigers uniform were solid before he exploded on the scene in 2013, earning his first Cy Young Award. He posted a 2.90 ERA with a league-leading 0.970 WHIP, solidifying himself as a superstar for years to come.
During his time in Detroit, Scherzer paired up with fellow superstars to make the Tigers into a pitching powerhouse. From 2012 through 2014, he pitched alongside fellow Cy Young recipients Justin Verlander, Rick Porcello, and David Price as well as Anibal Sanchez, an elite pitcher in his own right. With Scherzer, Verlander, Sanchez, and Porcello in tow, the Tigers reached the World Series in 2012. It wasn't his time yet though, as the Tigers crumbled to the even-year dynasty Giants.
It's here we got our first look at the crazier side of Mad Max as well. He's so protective of his training methods that when Price was traded to Detroit, Scherzer had him sign an honest to god waiver to watch him. He's a competitor like no other, going all in to become the best at everything from Connect Four to being the Capitals Fan of the Game. That fire is what makes him great and so crazy his own teammate can't watch him without a form. A lot of what makes Mad Max crazy came in his Nationals days, what with growling at batters and screaming at his manager. Yet, this was a glimpse of what to expect from his career going forward.
He'll Forever Be a Nationals Legend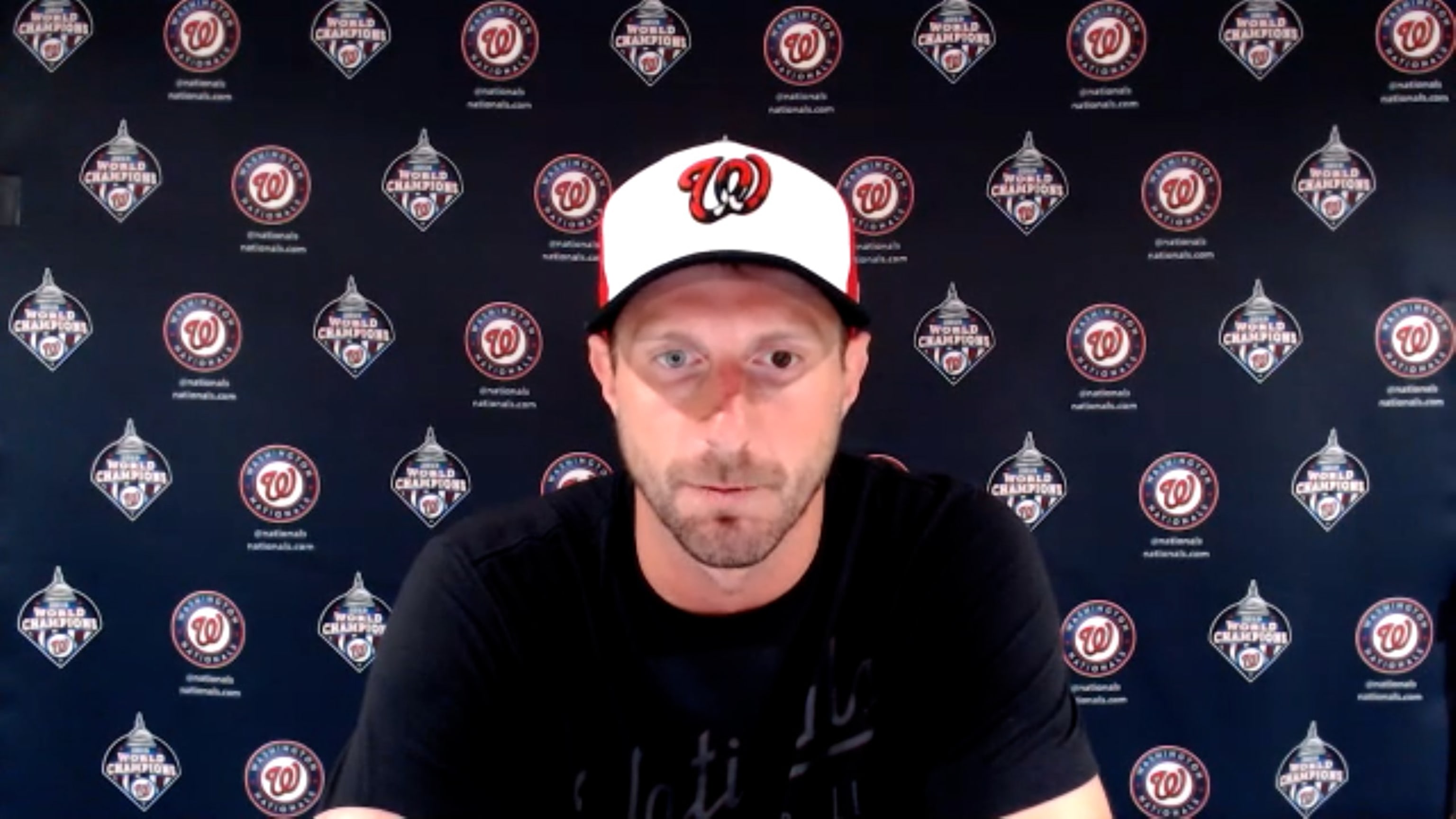 For as dominant as he was with the Tigers, Scherzer in Washington was truly legendary. On a team that at points featured Bryce Harper, Anthony Rendon, Juan Soto, Trea Turner, and Stephen Strasburg, there's an argument that Mad Max was still the heartbeat of the team. From the 2015 season in which he signed his $210 million mega-contract to 2020, Scherzer owns two Cy Youngs, five All-Star nods, and a 2.80 ERA. He was insanely durable as well, throwing over 200 innings in all but one non-shortened season.
For all the accolades and counting stats he's racked up, the historic individual performances he's had still stand out. In 2015, Scherzer threw not one, but two no-hitters, torching two very good teams in the process. The 2015 Mets made the World Series and, together with the Pirates, finished a combined 188 wins. Those masterful performances paled in comparison to his 2016 massacre of the Tigers though. There, he tied a major league record, becoming the fourth pitcher to strike out 20 in a game.
Alongside his former Tigers mate Sanchez, fellow Nats legend Strasburg, and newcomer Patrick Corbin, Scherzer willed Washington to October. You've heard the story before. The 2019 Nats were dead in the water at 19-31. Then, they performed one of the greatest turnarounds in MLB history. After vanquishing the Brewers, stunning the Dodgers thanks to Howie Kendrick, and stomping out the Cardinals, they finally made it. In the World Series against the Astros, masterful performances by Scherzer, Strasburg, Corbin, and Sanchez carried the team to victory. Scherzer himself overcame a debilitating neck injury to help push the team across the finish line. Oh hey, and he beat another former rotation mate in Verlander.
A New Chapter For Max Scherzer With the Dodgers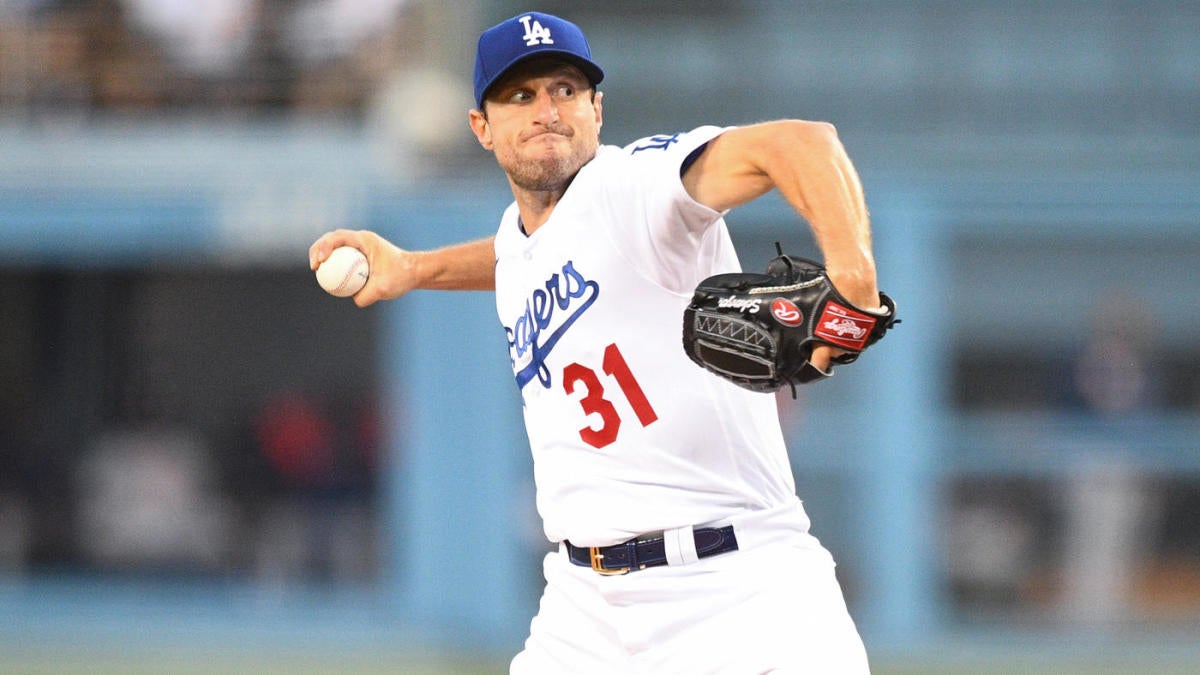 In a heartbreaker for Nationals fans, Scherzer was traded to the Dodgers along with Turner, starting the latest chapter in his career. While it was farewell to a Washington D.C. hero, it's far from over for the now 37-year-old. Since joining the Dodgers, he's been about the best pitcher in the sport with a microscopic 0.78 ERA. He might be the best trade acquisition ever, especially for a team that's dealt with rotation injuries and a Trevor Bauer problem.
It's here that K number 3,000 was thrown. On a day when Scherzer also threw an immaculate inning and nearly pitched a perfect game, he got Eric Hosmer for 3K. He joins only 19 other hurlers to reach the mark. Had he completed the perfect game, it would've been the single greatest performance in MLB history. Alas, it wasn't meant to be, but it further solidifies Scherzer's legend.
Max Scherzer joins Nolan Ryan, Justin Verlander and Randy Johnson as the 4th pitcher in MLB history with 3000 career strikeouts and multiple no-hitters. pic.twitter.com/pKIrkcPGxz

— FOX Sports: MLB (@MLBONFOX) September 14, 2021
Scherzer's journey in the majors is likely far from over. He's set to become a free agent this year and will be one of the top prizes during the offseason. This year, it's quite possible he'll come away with his fourth Cy Young and maybe a Roberto Clemente Award as well. Although he's 37, he's followed the path of his old teammate/World Series nemesis Verlander in aging like a fine wine. His story still has more chapters, but there's hardly been a more entertaining, impressive career than Scherzer's.
Thank you for reading! Check out Belly Up's MLB content for more baseball coverage. If you want to keep up with me, follow me on Twitter.