The San Francisco Giants had a special player in Pablo Sandoval. Dubbed "Kung Fu Panda" early in his career, Pablo was beloved. His heroics in the 2014 World Series, having 26 hits as well as hitting clutch home runs, became legendary. The only question that remained was where he would play in 2015.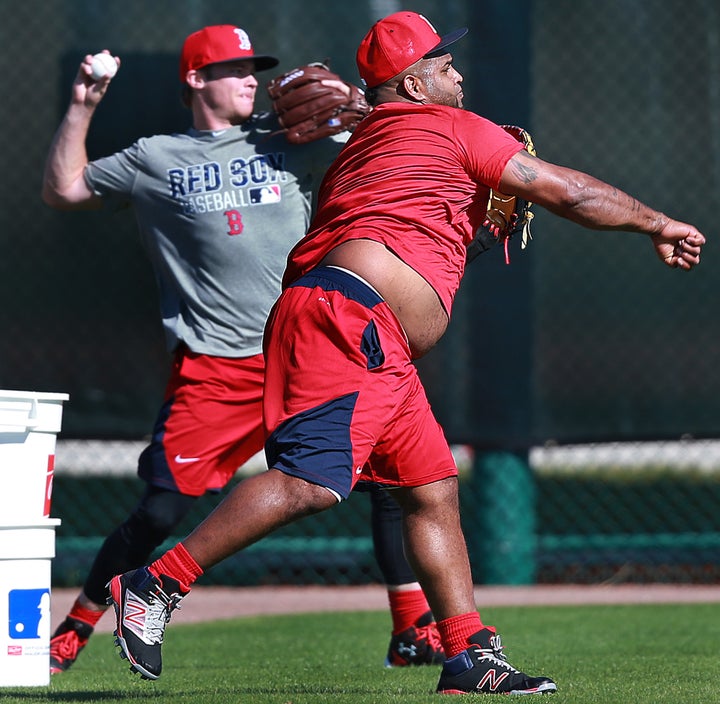 Unfortunately for the Red Sox, they couldn't find a team dumb enough to take Pablo's horrendous contract, or just refused to give up an Adrian Gonzalez or a Josh Beckett caliber player. After designating Sandoval for assignment, the Red Sox bought him out for $48,660,494. Do you know how bad you have to be at your job for your employer to go "Hey, you suck so bad at what you do, here's $50 million dollars to go away." The Red Sox will be paying Pablo Sandoval more than Chris Sale next year by a little over $3 million… just let that sink in.
If you're thinking "huh, considering this guy is your idol, you seem to be really bashing him," let me explain. Pablo Sandoval was so bad playing for the Red Sox, he actually made more money than I will ever make in my lifetime. According to the CDC, the male life expectancy in the United States is about 76 years, which means I have 54 years left. If I got that buyout, as long as I didn't spend more than $901,120.26 a year, I would never have to work a day in life. With that money, I could buy an 8 bedroom, 13 bath home sitting on 6 acres of land in Greenwich, Connecticut for cash (according to the price on Zillow), and still have money left over to buy the most expensive Mercedes they make.
Pablo Sandoval is the living embodiment of the American dream achieved. He came to America wanting fame, success, and riches. He got all of that, just not in the way he expected. Never change Panda… never change.