The NFC East. It's been the laughingstock of the NFL all season. It's a division filled with exclusively under .500 teams, backup quarterbacks thrown into starting positions, and just a whole lot of bad football. However, come January, one of these teams will be hosting a playoff game, regardless of how angry fans will be about it. So with a bit more than a month left of football, I think its time to breakdown the homestretch for each of these teams and try and figure out how many wins its going to take to win the NFC East, and who will be the team to pull it off.
Dallas Cowboys (Currently Last in NFC East)
Man, what a disappointing season this has turned out to be for America's team. Super Bowl aspirations have turned into hopes of maybe winning six games. Crazy part is that just might be enough to get into the playoffs. The Cowboys currently sit at 3-8, dead last in the league's worst division. Not great folks. I was honestly surprised at their performance last week against the Vikings, who were scorching hot. However, after the miserable 25-point loss at home to the Football Team on Thanksgiving, its safe to say my confidence level for Jerry Jones' squad is quite low.
Remaining Games
Next week they travel up to Baltimore. This is a game I see them losing by 14 or more points. They follow it up with a trip to Cincy. A Burrow-less Bengals team is as bad as it gets, and I actually think the Cowboys take this one. Next up is the 49ers at home. I know they have been decimated with injuries, except this is still a team fighting for the playoffs and they just took down a great Rams team. 49ers win this one, easily. Eagles come into town the following week. Expect Carson Wentz and Zeke to take part in a "Who will fumble it more?" contest. While this could go either way, I give the edge to the Eagles, who at their best have shown me better things than Dallas, and also beat them by double digits earlier this month. Finally, we get a Week 17 NFC East rivalry game with potential playoff implications on the line. While this relies on Daniel Jones staying healthy, I see the Giants as the team playing the most competent football in the division at the moment. Its not always easy to beat a division opponent twice in the same season, and I don't think the Cowboys will this year. Giants win the rematch. All in all, I see about 1-2 potential wins left for the Cowboys.
Final Prediction: 4-12
Philadelphia Eagles
There was a point in time where I was almost set to lock in the Eagles as my pick to be NFC East champs. They were 3-4-1, coming off back to back wins vs the Giants and Cowboys, and it seemed as though they would be most capable of finding more wins. Now, I don't feel the same way. Losses against the Giants and Browns before heading into a tough stretch of games was basically worst-case scenario for Philly. Carson Wentz leads the NFL in interceptions and fumbles, and things are not going to get easier.
Remaining Games
Their next four games include a MNF matchup against MVP candidate Russel Wilson, a trip to Green Bay to face the division leading Packers, a home matchup against the Saints, and a road trip out west to face Kyler Murray. In all honesty, I don't see them getting a win during this stretch. Sure, the Saints are without Drew Brees, except Taysom Hill has looked fine, and let's face it the Eagles are not beating a team who is currently 9-2. They'll go 0-4 during this run of games and fall to 3-10-1. As I mentioned earlier, I believe they win their next game vs the Cowboys, not only because I think they are slightly better, but I also think they will be motivated to stop what will be a six game losing streak. Finally, the Eagles face the Football Team. Earlier in the year, I would have easily called this one for Philly, except the WFT is looking more and more competent these last few weeks. So, while now I could see this going either way, I think I still have to give this one to the Eagles. I know they are playing some bad football, I just don't think they are bad enough to finish out the year 1-7. So again, I see maybe two winnable games left this season for the Eagles.
Final Prediction: 5-10-1
Washington Football Team
The team with no name can't seriously end up in the playoffs, can they? They certainly have one of the better chances at the moment. At 4-7, the Football Team is tied with the Giants for the most wins in the division. If they can get to six or seven, they could be headed for the playoffs under new head coach Ron Rivera, who deserves an immense amount of credit for what he's done so far in Washington. Are there enough chances for them to do so? Let's find out.
Remaining Games
Next week the Football Team goes on the road to face the only undefeated team in the sport. Even if they are a one loss team by the time Washington comes into town, the result will still be the same. Steelers win this one big. Next, they stay on the road to face the 49ers. I mentioned earlier how I like the 49ers, yet this still could be one of the few chances the Football Team has to steal a win. I don't think they do it though. 49ers at home will take this one. Next up, they face Russel Wilson and the Seahawks at home. As much as it hurts to hear for their fans, I think they lose again to fall to 4-10. They end their year with games vs the Panthers and Eagles. While I already mentioned I see them losing to Philly, I do see them winning one at home vs the Panthers. After a tough three game stretch, I see the Carolina game as a bounce back opportunity for Washington. This leaves about 1-2 winnable games left on the schedule for the Football Team.
Final Prediction: 5-11
New York Giants (Currently First in NFC East)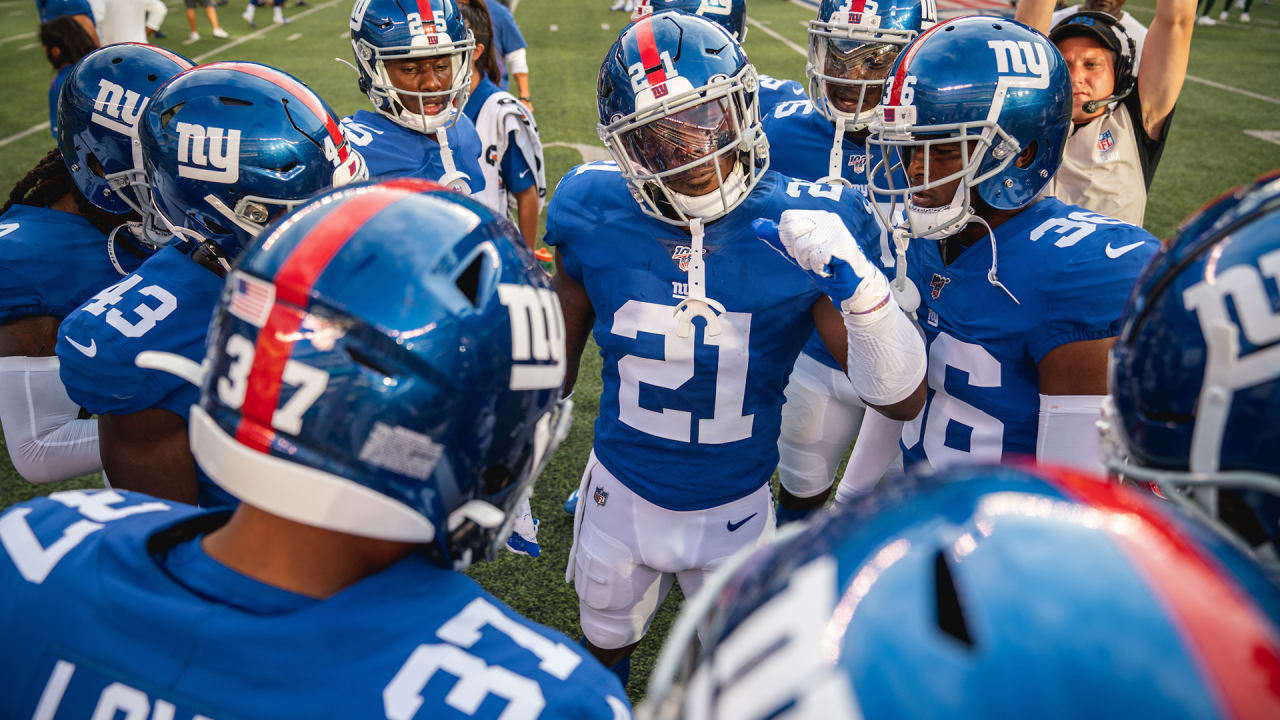 After starting 1-7, I never thought the Giants would be in this conversation. Except as of today, I'd say the Giants are playing the best football in the division. Winning three games in a row, regardless of who its against, is not an easy task, especially for an NFC East team. The team seems bought into rookie head coach Joe Judge and his toughness mentality, and the young players have improved week in and week out. They currently own sole possession of first place as they own the tie breaker with Washington, yet the question remains. Are there enough wins left for Big Blue? There just may be.
Remaining Games
Next week, the Giants go on the road to face the Seahawks. While their passing defense has its woes, this is a loss for the Giants, no matter which way you look at it. Next up is the Cardinals. While the Cardinals have lost three out of four, and the Giants defense has been trending upwards, I still see Kyler Murray's crew coming out with a win here. Next up for the G-Men is Cleveland. This game was set to be Odell's return to MetLife, yet that's no longer the case. Outside of the Colts, the Browns wins consist of the Jaguars, Eagles, Texans, Bengals, Cowboys, and the Washington Football Team. I still have them in my "fraud" category, as I do not believe in them or Baker Mayfield. This leaves a chance for the Giants to get a major, major win and I think they do it. This is my first real "upset" prediction, yet it doesn't seem too wild to me. They will follow it up with a bad loss to the Ravens, because that's how things work. Finally, the 5-10 Giants will have a home matchup vs their rivals in a win and get in scenario. As I mentioned earlier, I think the fighting Joe Judge's take this one.
Final Prediction: 6-10
Yup. A 6-10 team will host a playoff game this year, and it will be the New York Football Giants. Regardless of all the negativity surrounding the NFC East, Joe Judge pulls off the miracle and has the Giants in the playoffs in his first year as head coach. Also, don't look now, but that Wild Card team that comes to town in January could just be the Tampa Bay Buccaneers. Tom Brady vs the Giants in the playoffs once more? Talk about good headlines.
Follow me on Twitter (@evanalcazar_) if you want to discuss any NFC East predictions made in this article. I love a good debate.