Cawledge hawkey fans, we made it! After a full year of postponed championship hockey, we've finally arrived at the most wonderful time of the year for college hockey fans. It's #BoatSZN, also known as Frozen Four time! This week, I'll go over each regional and give you the lowdown on each team, including players to watch and NHL prospects. This article will focus on the Albany Regional of the NCAA tournament.
#1 Boston College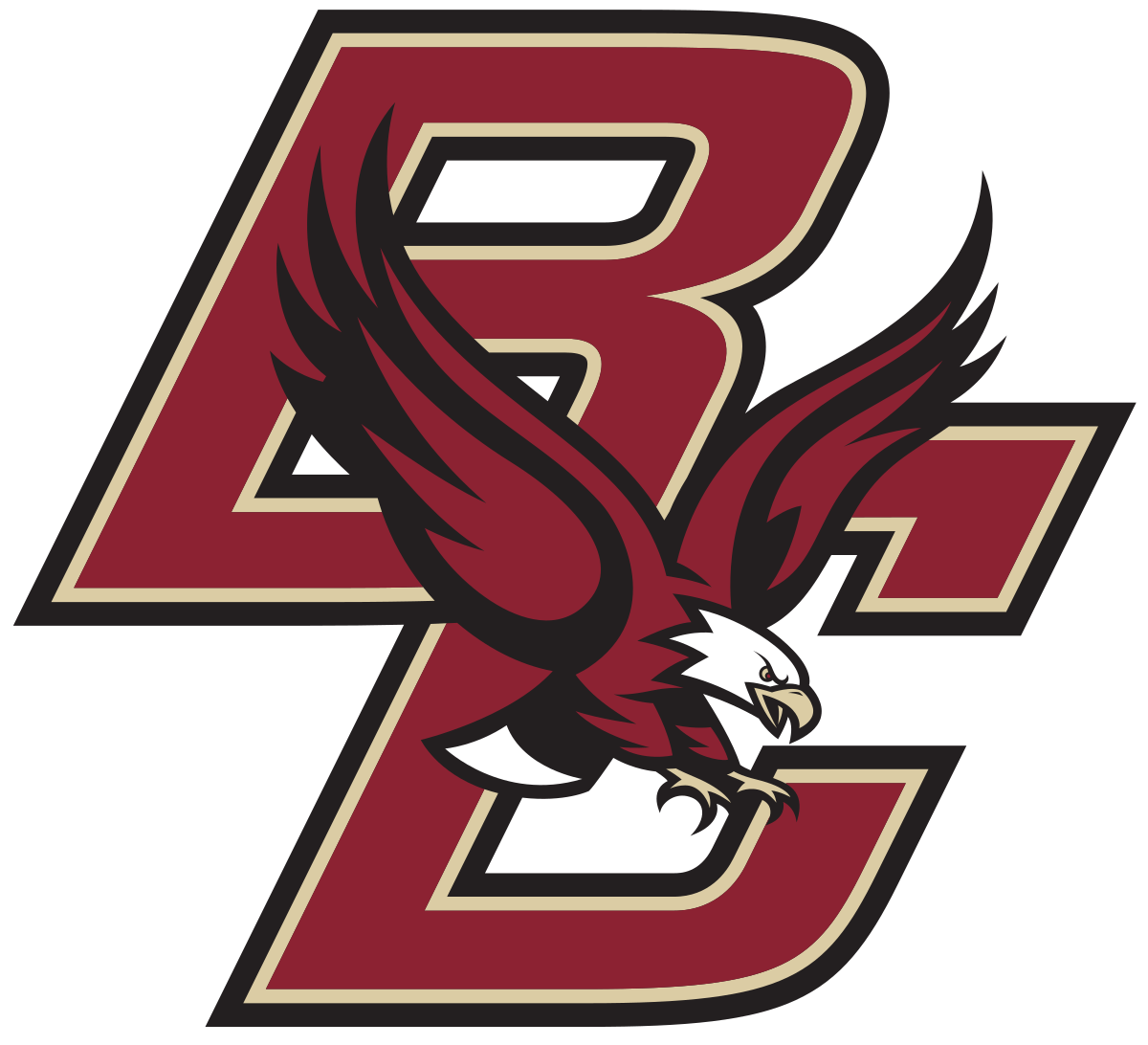 How They Got Here: Boston College is in their 28th NCAA tournament and is the number one seed of the Albany Regional. The Eagles were Hockey East's regular season champion with a record of 16-4-1 (17-5-1 overall). They lost in the conference tournament semifinal to UMass-Lowell, but earned the second overall seed in the tournament.
Who to Watch: Boston College is laden with plenty of NHL talent. Where do we begin? Let's begin with Hobey Baker Award nominee Spencer Knight. The Florida prospect goaltender won 16 games for the Eagles this season and posted a 2.13 GAA. Also, he helped backstop the United States to the gold medal in the 2021 World Junior tournament. There's fellow Hobey Baker Award nominee Matt Boldy. The Minnesota prospect forward lead the nation in shorthanded goals (3) and scored 30 points (10 G, 20 A). Lastly is defenseman Drew Helleson; the Colorado prospect lead the Eagles with a +24 rating. All three were on the United States' gold winning 2021 World Juniors team.
#2 St. Cloud State
How They Got Here: St. Cloud State will make their 15th appearance in the NCAA tournament and their third tournament in a row. The Huskies finished second in the NCHC with a 15-9-3 record (17-10-3 overall). They earned an at-large bid following a loss to North Dakota in the conference tournament championship.
Who to Watch: St. Cloud State features several players with NHL-caliber talent. The Huskies, though, will only go as far as their leading scorers and goaltending will take them. Freshman forward Veeti Miettinen is their biggest scoring threat; the Toronto prospect lead the team with 10 goals, five of them on the power play. Defenseman Jack Perbix (Tampa Bay) finished with 18 points (5 G, 13 A) and lead the team with 28 blocked shots. Goaltending has been suspect this season, but junior goalie David Hrenak (Los Angeles) finished 14-9-0 with a 2.60 GAA and two shutouts.
#3 Boston University
How They Got Here: Boston University will appear in the NCAA tournament for the 37th time in their program's history. The Terriers finished second in Hockey East during the regular season with a 10-3-1 record (10-4-1 overall). They lost to UMass-Lowell in the conference tournament quarterfinal, but still earned an at-large bid to the Albany Regional.
Who to Watch: Like the other teams in this regional, Boston University has some talent drafted by the NHL. The biggest name is Hobey Baker Award nominee David Farrance. The Nashville prospect only played in 10 games of Boston U's 15 games this season, but he still registered 16 points (5 G, 10 A). Farrance led all defensemen in the nation this season with 1.6 points per game. Forward Luke Tuch (brother of Alex Tuch and a Montreal prospect) scored 10 points (6 G, 4 A) in his freshman campaign. Fellow freshman goaltender Drew Commesso (Chicago) won six of the 10 games he started and posted a 2.68 GAA.
#4 Notre Dame
The NCAA revealed on Thursday afternoon that due to COVID protocols, Notre Dame was forced to withdraw from the Albany Regional. Because of the withdrawal, Boston College will advance to the regional final.
Statement from the Division I Men's Ice Hockey Committee: https://t.co/rTA2O99xdM#NCAAHockey pic.twitter.com/YEbDodYstt

— NCAA Ice Hockey (@NCAAIceHockey) March 25, 2021
The lone semifinal of the Albany Regional will take place at 1pm EST on Saturday when St. Cloud State faces Boston University. The winner of the semifinal will play Boston College in the regional final on Sunday afternoon at 5:30pm EST. The regional champion will advance to the Frozen Four.
Who makes it out of the Albany Regional and into the NCAA Frozen Four? Follow me on Twitter for more takes on hockey and sports in general: @WhoIsRyanMcC. I also have a podcast: No Credentials Required (new episodes every Wednesday) and a live stream show, A-Round for the Weekend (most Fridays at 6:30pm).