The San Francisco Giants are not ready to call it quits. Five years removed from their last postseason appearance and seven from their last of three World Series wins, the Giants are back on top of not just the NL West, but all of baseball. With an aging core that has found the fountain of youth, they are on a warpath to another championship. It's time to stop counting them out.
The team began their defiance of destiny back in 2019. After a July in which they went 19-6, the San Francisco Giants chose to go for it even though the past two years signaled a rebuild for the team. 2020 was more of the same. The Giants were in the playoff race until the very end, only just missing out on a wild card spot behind the Milwaukee Brewers. Neither of those teams, however, was much better than mediocre. Still, both indicate the change in direction for the organization.
Surprise Talent Carried the San Francisco Giants
Those previous teams are important to acknowledge as well because of the players that rose to prominence on them. Mike Yastrzemski debuted in 2019 and, despite being a rather unheralded prospect, mashed in the majors almost immediately. Through 226 games, he's worth 7.3 bWAR with a 131 OPS+, and in 2021, it's been more of the same. Alongside Yaz, Steven Duggar, a guy with a career OPS+ of 70 before 2021, has a slash line of .311/.386/.534 with an OPS+ of 153 in 166 plate appearances! Steven Duggar! For comparison, if he were to qualify for the league leaderboard, Duggar would just barely miss the top ten in OPS+ falling one point behind Kyle Schwarber and Bryan Reynolds. Again, STEVEN DUGGAR!
On the pitching side, they've benefitted heavily from their signing of Kevin Gausman. Gausman has been nails in San Francisco, posting a stellar 2.40 ERA with a 2.82 FIP and 0.917 WHIP since joining the team. For a player that was a 4.30 ERA guy before arriving in the Bay Area, they've gotten ace-level pitching out of him. If it weren't for Jacob deGrom being possessed by Bob Gibson's ghost, Gausman would be a shoo-in for the NL Cy Young this year.
The weirdest of all is their bullpen. Minus Jake McGee, the Giants relief corps is filled with guys on minor league deals, one-year contracts, or drafted in low rounds. The star of their bullpen, Tyler Rogers, was drafted in the 10th round back in 2013. He has a 1.35 ERA so far. Together, this island of misfit pitchers has an ERA of 3.20 – the third best in all of baseball.
San Franciso's Old Guys Have Old Man Strength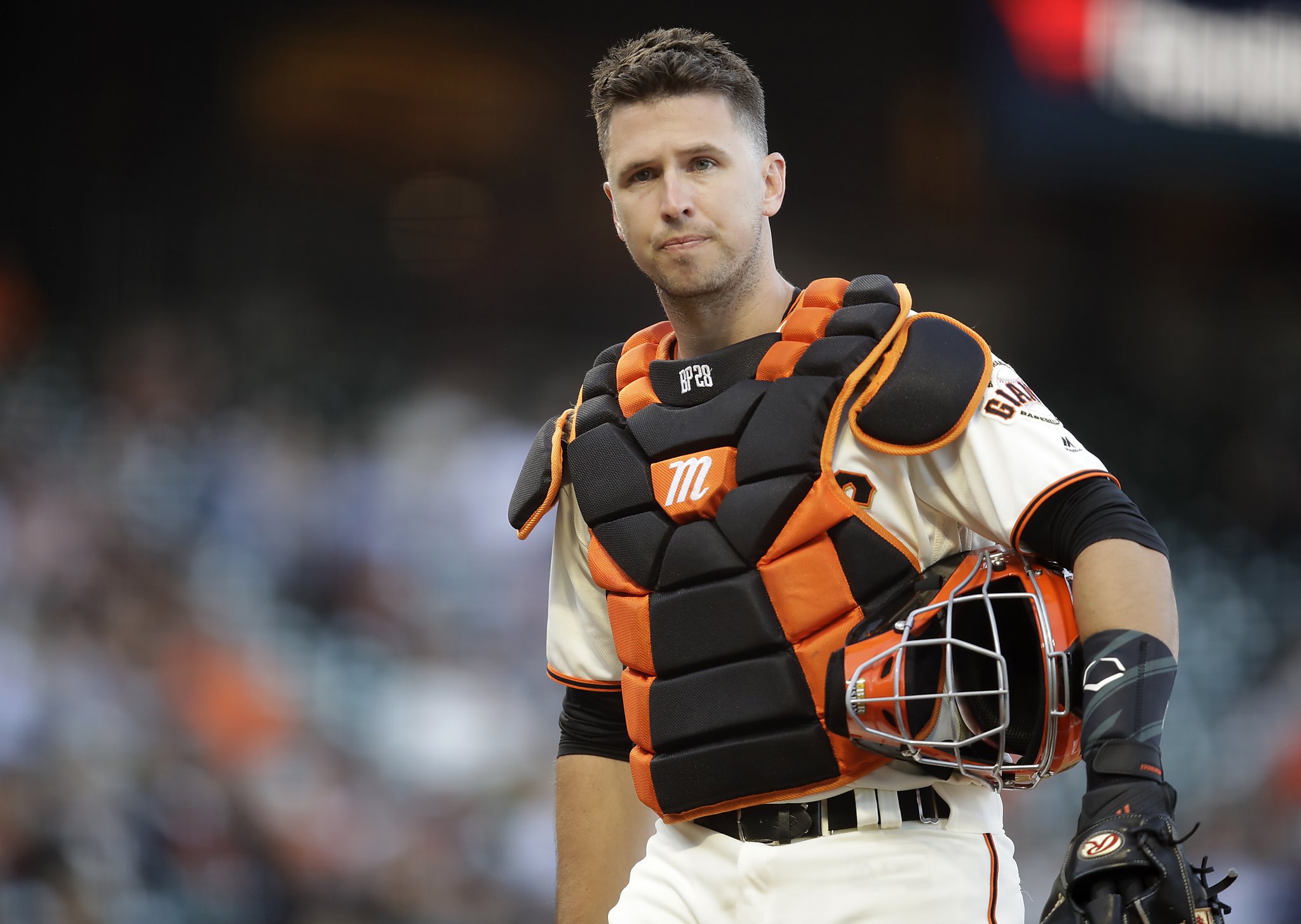 It's not just the bizarre breakouts. Many San Francisco Giants are experiencing career renaissances this year. Buster Posey has the best OPS+(168) since his MVP season. Brandon Crawford, meanwhile, is having the best offensive season of his career bar none. Both are All-Stars here in the year of our lord 2021. Let's not forget Evan Longoria as well. At 35 years old, he's playing about as well as he was when he was 24 and still in Tampa. With an OPS+ of 146, Longo looks back in peak form although injuries have kept him off the field.
Representing the pitchers is Johnny Cueto. Despite a few injury or pandemic shortened seasons and worsening performance, Cueto's been surprisingly stable. With a flat 4.00 ERA, he's not exactly replicating his glory days, but he's faring much better than the past few seasons would have you believe. Despite being the rotation's old guy at 35, he fits in nicely at the back end.
The San Francisco Giants Defy Destiny
The San Francisco Giants won't go away despite what everybody tells them. They're old, they're obscure, their division is brutal, and they're everything a mediocre team should be yet they just keep winning. Over half of the season is gone, yet they still stand atop a mountain of vanquished National League foes. Their record is the best in baseball and even if they get caught by the rival Dodgers, they'd still be in a commanding lead for a wild card position.
San Francisco's defiance of destiny began in 2019. Now, they could secure another ring for the Bay Area. This core should've aged out of contention years ago, yet here they are. The Giants are no frauds. They live to defy the odds and bring the rest of the league to its knees. In a time when the young and heralded are flourishing, the old and outcast came to play.
Thank you for reading! Check out Belly Up's MLB content for more baseball coverage. If you want to keep up with me, follow me on Twitter.