Live look at how I assume Saints' fans are taking this news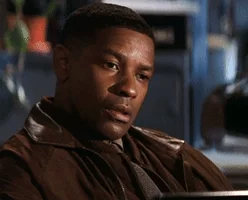 Well, at least that is over and we can all move on to more important things like Patriots taking on the Rams in the Super Bowl. A Super Bowl that the New Orleans Saints will not be participating in due to what some are calling a bad non-call and where everyone else in the universe are calling the worst non-call ever made by anyone ever. In case you forgot about what happened last Sunday, or if you didn't hear much about it every moment of every second since it happened, here's what happened.
Yes, it certainly appears that perhaps a pass interference should of been called On Nikell Robey-Coleman for completely demolishing Tommy Lee Lewis a cool hour before the ball got anywhere near him, but the jobs of officials are difficult ones and since I've never thrown a flag on anyone in my life, I suppose I really don't know what I would have done if I was in the same position. I mean, I can't definitively say that if I saw a receiver get blown up way before the ball got to him right in front of my face and it was that obvious what the right call would be exactly what I'd do. I'd like to say I would throw the flag because how could you not, but I just can't say for sure.
Oh well, those referees will get plenty of more chances to to redeem themselves and get better because they really won't be fired for making such an error. So, we can all take solace that some good men will still be able to work in the country, which is really good for the economy if you wanna look at it from a macro/micro(not sure which one) economic perspective.
Saints' fans should be revealed that they can cancel their lawsuit against the NFL for ruining their lives and they can also take down all the billboards setup around the bayou reminding them of what happened. They even can watch the Super Bowl next week knowing that the NFL justice system is true and everyone got what they deserved. Nikell Robey-Coleman has to pay $26,739 for putting his team into the Super Bowl and the Saints and their fans can watch two teams play for a championship that aren't the New Orleans Saints. Fair trade
Follow me @2ndSatSports