"Austin powers one into the right-centerfield gap, everything is fine…with Romine", screamed Yankees radio broadcaster, John Sterling, after Austin Romine's 10th inning Walk-Off RBI Single, scoring Mike Ford to cap off a series win at home over the Kansas City Royals.
Though Austin has only received a fixed number of at-bats so far during the 2019 campaign, the thirty-year-old catcher is hitting .289, with a homer and seven runs batted in, picking up 3 hits, while bringing in 3 runs in yesterday's 7-6 victory in the boogeydown.
It couldn't have come at a better time for the Yankees too, with their entire roster being snake-bit in the month of April with the likes of Aaron Judge, Giancarlo Stanton, Gary Sanchez, and Miguel Andujar all current gorilla glued to the bench on the injured list.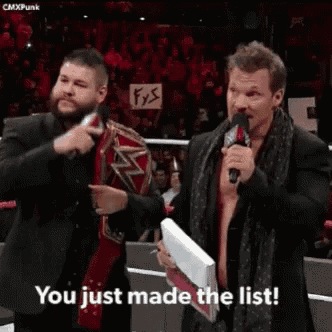 Though Gary Sanchez, who was raking with 6 homers already before he was plagued with a calf strain, will be back this coming week (barring any setbacks), Austin Romine has done more than filled the void for the bombers, leading James Paxton to two phenomenal outings against the Boston Red Sox and Kansas City Royals, where the "big maple" tossed 8 IP, 0 ER, 2 H and 6 IP, 0 ER, 3 H respectively. He also led the Yankees pitching staff to a 6-3 homestead, heading to the west coast where the Yanks will travel through Anaheim, San Francisco & Phoenix.
Before you, monkeys start saying I'm overreacting, let's take a look back at Austin "Powers" Romine's 2018 campaign in the Bronx. When the Kraken went down with multiple injuries over the summer, Romine stepped up in a huge way, slugging over .661 during an 11-game stretch that saw him hit 4 homers and drive in 19 runs in just 59 total at-bats. Before the 2018 season, Romine was a career .220 hitter through his first 6 years in the league but was challenged by new skipper, Aaron Boone, to be a better hitter.
"I loved it," Romine said, of Boone's challenge. "It wasn't negative, like, 'You're not doing well and we expect you to do more.' It was, 'We know you can hit more than that,' and it was positive. All that stuff has come, and it's all been positive. They've been behind all of us. They're pushing us to be better and to better ourselves every day." (Bryan Hoch, MLB.com)
Not only has Romine been a much better hitter, but he has also been a key factor behind the dish when it comes to the pitching staff. CC Sabathia was significantly a better hurler on the mound with Romine behind the plate as opposed to "The Sanchize", during the 2018 season.
Who could ever forget the big left-hander sticking up for his teammate last year at the Trop? After Romine was blatantly hit in the previous inning, Sabathia came right after the first hitter he would face in the bottom of the 5th inning, resulting in his ejection and loss of a $500,000 (which he would ultimately receive anyway), but you get the point.
These boys love them some Austin Romine, as the 30-year-old could easily start for any other team, ailing behind the dish looking for a catcher with some stability and consistency at the plate ( cough, cough, Marlins & Orioles).
But if you still are trying to be convinced of the excellence, that is, Austin Romine, take a look back to September of 2017, when the Yankees' backstop stood fist to fist with the beast that is Miguel Cabrera, throwing lefts and rights, while taking his beating like a man.
The Yankees are obviously willing to go to war for Austin Romine, and so should the fans of New York. We have taken him for granted for several years, but now, there is no question that Austin Romine is the greatest back-up catcher in the MLB right now.