Today we will be discussing five players that some would say is a buy, and others would say is a sell right now in a dynasty league. How do we know which one to do? That's my job, I will breakdown all five players and give you what I believe they truly are, and hopefully, you can use that and get those said players or sell those said players before their value spikes or dips.
1. Josh Allen (SF leagues only)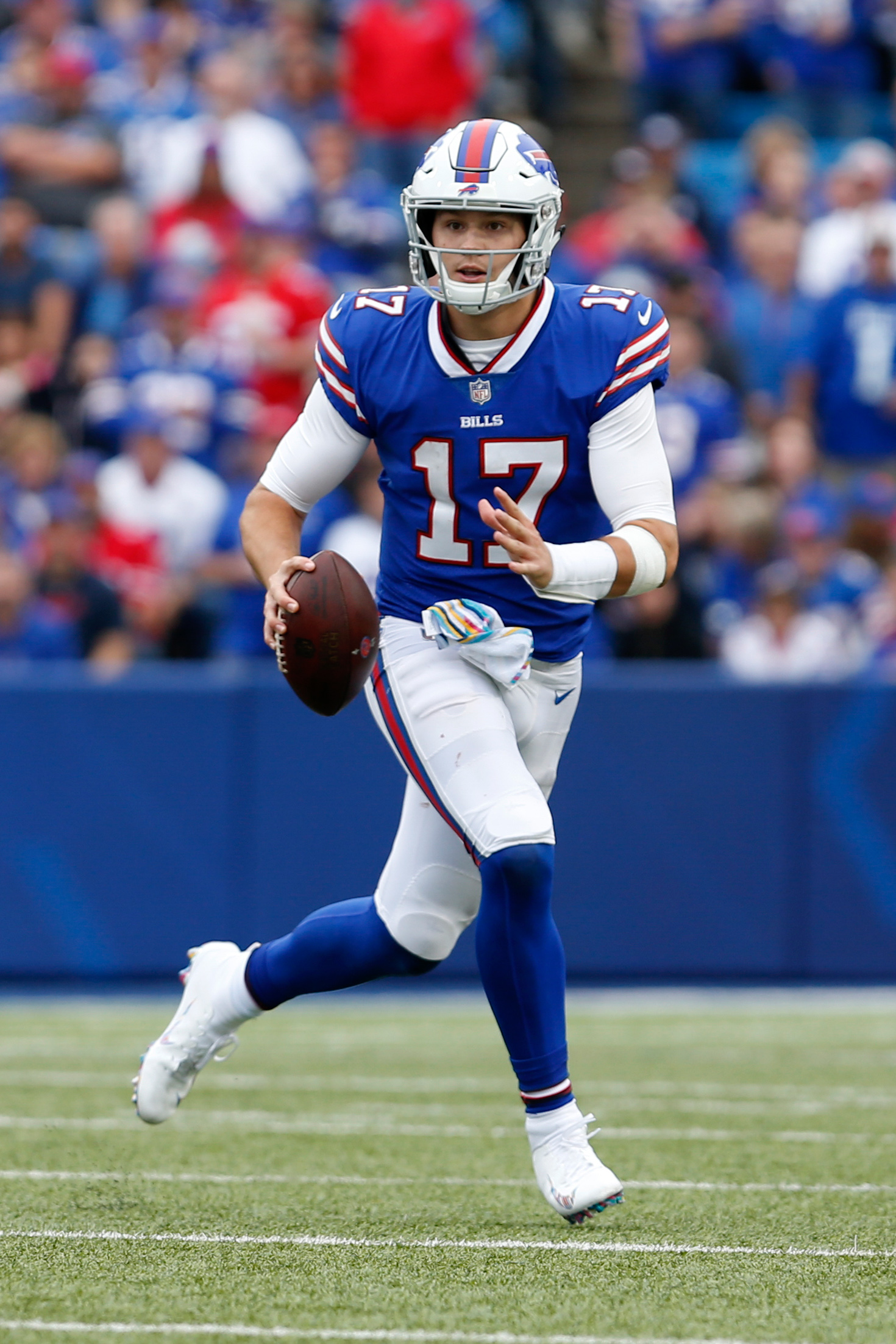 Allen's biggest issue is if his sample size is large enough to make a clear analysis of how he is going to produce for the future and throughout. For the whole season, he finished as the QB25, but the stretch from week 12-16 put him at QB2 which has allowed the hype to build up, and debates to start. First, what made him the QB2 for 5 weeks? It was his rushing stat line, he had 381 rushing yards through that stretch, and 3 rushing TDs.
For a dynasty league those are some extraordinary numbers to add on to is passing stats which looked like 77 for 155 for 1018 yards, 5 Touchdowns, and 6 Interceptions. Wait, those passing names came from a so-called top 15 dynasty QB? The stretch was amazing but still awful in terms of passing.
My Dynasty League take
Buffalo has done very little to help the offense in the offseason, other than adding John Brown, and you can only do so much with backup WRs as your starters, they already lost Tyler Kroft this season. So once again he will have to rely on his feet the whole season to even be somewhat good and the defense will make him win by passing the ball, which is a clear case that he is still struggling.
His schedule is no joke either next season, he will be playing premier defensives come fantasy playoffs, and has enough film on him to know to run a QB spy and doesn't have a true RB that can easily relieve some stress. Allen will have to do it all if the Bills want to stay relevant.
Verdict: Sell and runaway with that robbery.
2. Le'veon Bell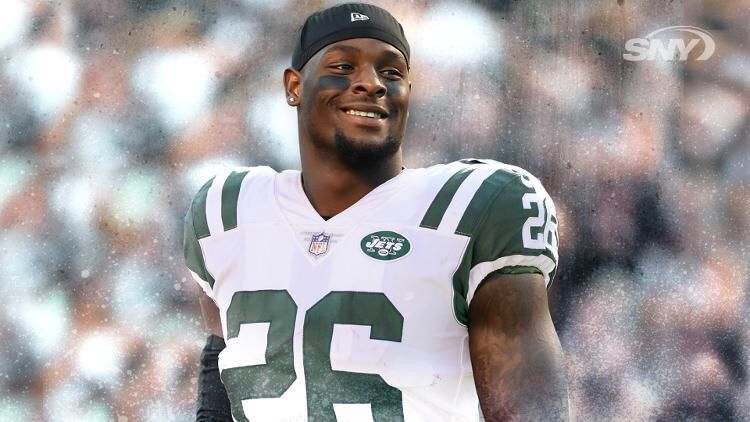 Bell is a tricky player to analyze for a dynasty league, he is on a different team, still hasn't been to OTAs, a whole year of football means?  For starters, He's being taken as the RB13 in dynasty startups, which in most people eyes, would be an RB2 value. In the past five seasons he finished as RB1, Injured, RB2, RB2, then didn't play. So, in five years he only has three true years of a workhorse, and two years healing/not playing.
Throughout history Running Backs tend to be top tier for 3-5 years unless we are taking amazing talent. So as of right now, we have three true years of great production, does he drop off, or give two great years?
Here's why in a dynasty league
            First let's look at how Adam Gase runs an offense, through his three seasons in Miami, he tends to do a 40% Run to a 60% passing breakdown, but always found himself running fewer plays than the fellow team. He was most successful in 2016, and with that formula, it was feed Ajayi, and control the clock, then play defense.
The biggest takeaway from his coaching must be when he has a good back, he does not do RBBC, he lets his guy get in a groove and go all game. Lastly, when he has his bell cow, he gives them the ball, Ajayi averaged 19 touches a game, with only 27 catches that season. That's only 3 less carries a game against Todd Gurley's 22 a game in 2017.
My Take:   If you follow us on Twitter, you know I'm extremely high on Darnold and the Jets as a whole. I expect the Jets to play through Bell, and have him open everything up, and get way more than 35 targets a season, so the volume will be there for Bell to crush it, but is he fit? So there are 0 concerns with his durability, and motivation.
Expect him to show up when it matters, and to want to lead his team to a Superbowl. People tend to put too many feelings into fantasy, people are down on Bell because; one, he didn't play last year, and two, he isn't at OTAs.
Verdict: Buy if you can get him at an RB2 value
3. Darrius Guice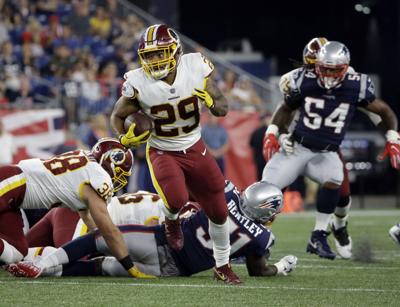 Most likely Guice went 1.02 in your rookie dynasty league draft back in 2017 and had high hopes but then tore his ACL in week 1 preseason, so is kind of forgotten. I'm not going to bore you with college stats, just small facts to see what his value is right now and what to expect from him moving forward. AP got 251 carries at 31 years of age, which is above average in terms of carries in the league. So, with a young and ambition Guice you must expect a good chunk of carries, but AP is still there and isn't no bench warmer.
I expect a 66%-33% split on carries in favor of Guice. The Redskins run a west coast offense which is all about short quick passes that use the run game to tire an offense out, and they have a very underrated defense that will always keep them in games regardless of QB play. Overall, the team will look to build around Haskins, but what is a QBs best friend? An amazing Run games.
My Take: 2019 is not the year of Guice, it most likely will lose teams championships in redraft. But there will be so much promise and hype that will build around small samples in 2019 that will spike his value into "A future star" where everyone wants to get their hands on him. Think of Kerryon Johnson, had an average 2018, but the promise and hype have put him into a Round 3 dynasty startup guy without truly producing on the field as a top tier RB.
Verdict: Buy on the low, come back to me next year and I'll tell you if the hype is for real.
4. Allen Robinson
            I'm surprised his name came up so much for a dynasty league discussion. My take on him is concrete, but we will dig deeper regardless. Robinson hasn't had a relevant season since 2015, where that whole Jaguars offense was amazing in garbage time. Last season he saw low targets and receptions when played more than 12 games, couldn't even reach 800 yards.
Robinson does not have a QB that can carry a team with his passing. He can carry his team with his management. They just drafted my RB1 coming out of college and have a great defense. So they should start going back to their 80's type playstyle. He also isn't the clear number 1 yet, he must go get that job. A lot of question marks behind will he even get the volume to be a true number 1 WR.
My Dynasty League take:
Robinson isn't even the best WR on the team, so to be valued at WR25 is crazy high. The Bears shouldn't be nearly as successful through the air as last season. What they do will slowly be conquered by these coordinators, and with a great year, Robinson was par at best. It's as clear as day for me on what to do with most of Chicago offense.
Verdict: Sell this one-year wonder, he's another Michael Clayton.
5. Baby Tron: Kenny Golladay
            The last player on this list for a dynasty league must be the hardest one to truly value. Last season he had 70 catches for 1063 yards and only 5 TDs. That's a decent stat line out of Detroit who was awful last season. Now, Detroit added, Hockenson, Danny Amendola, and a healthy Marvin Jones.
That is a lot of targets needing to be distributed, and red zone targets nearly erased. This doesn't even they will be a run first team. That plays the clock, and uses defense to set up their success.
My Take: I'm beyond scared of his 58% catch rate, and his with/without numbers when looking against Marvin are nearly identical, so we didn't see a spike up in production without Jones. The draft was a solid indicator of what they are building, which is not a pass first team, but a run team that has their "Gronk" that will crush it in the red zone and over the middle. The hype doesn't really make sense, and he hasn't done anything to earn his WR16 startup status as of now.
Verdict: Sell, unless you are a believer that Stafford is a top 10 talent and will show it now. I think he is a 3800-yard guy with 23 TDs a year, and that won't produce a borderline WR1. All stats came from Pro Football Reference, Fantasy football Calculator, and NFL.com