Curry and the rest of the Warriors were plodding along last night and then this happened to Kevin Durant last night in game 5
Led to Klay Thompson doing this to seal the game with seconds left
Which led to Steph Curry, Klay Thompson, Draymond Green and the rest of the Warriors doing this when thinking about the rest of this series and beyond without Durant…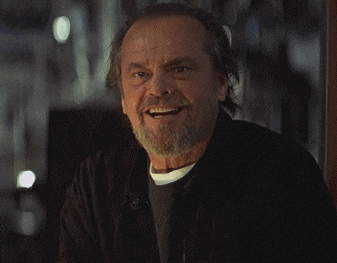 You God damn better believe that they want to go out there and smash the Rockets and whoever is in their way without Durant. Sure, they'd be cool to win with him also, but I bet they'd rather win more without him. Not because they dislike Durant, they actually might, who knows about that, or because Durant is a bad player because he's playing the best basketball of anyone on Earth right now. It's because they're the God damn Golden State Warriors and they won before Durant ever got there. It's like in Rouders when Mike McD and Worm get caught cheating at the card game with the state troopers and Mike tries explaining that he was winning before Worm ever joined in. It was as true then as it is today. The Warriors won a championship without KD and they were humming towards another one until Draymond balled out and got suspended against the Cavs. They won a title moving the ball all over the place and drilling 3 after 3, while teams tried and do the same to them only to fail.
Sure, they've won two titles with KD. That can't be mentioned enough. But, I think we all can agree that this Warriors team has looked different in the playoffs and by different I mean Durant is ISOing every chance he can get. That's not how this whole wave of dominance started and I'd say Curry and the gang will want to remind folks that their brand of ball is the best way.
I for one believe that the Warriors are a different team without Durant. Not worse, but different. The ball movement will be intensified and Curry and Klay, a couple of guys who recently have been questioned due to Durant taking over, will be extra motivated to show everyone just who the hell they are. Plus, with the whole narrative of Durant leaving this Summer, how cool would it be for the Warriors to win the title without him, if he missed the rest of the playoffs? The answer is it would be very cool.
I'd take the Warriors by 50 in game 6. Who knew it took a Kevin Durant calf strain to make me root for the Warriors? Who really knew?