UFC lived up to the hype! It had terrific fights throughout the night, finally capped off with the main event that will live in the MMA history books. Whether you cried yourself to sleep after realizing the hope for Khabib vs Ferguson has gone the way of the dodo bird, or you were up all night on MMA twitter tweeting about how impressive Justin Gaethje looked. I'm here to break down the possible fallout that UFC 249 will have on the UFC in the months to come.
1200 × 800
Thug Nasty Is a Problem at 145lb
Let us begin with the 2nd fight of the night, where Bryce Mitchell def. Charles Rosa via unanimous decision. If you did not realize it by the time UFC 249 started, you realized it once it finished. Bryce "Thug Nasty" Mitchell is going to be a problem in the featherweight division. At only 25 years old and an undefeated record of 13-0 after his dominating victory over Charles Rosa Saturday. From the beginning of the fight, Bryce looked nearly unstoppable. He was seemingly doing whatever he wanted to Charles Rosa, nearly submitting him multiple times in the 1st round alone. It also cannot go without mentioning how Bryce nearly completed the incredibly difficult twister submission on Rosa, TWICE! Bryce Mitchell is still in the early stages of his journey to greatness, but with more performances like he produced at UFC 249, it won't be long until we see him in the top 10. Bryce Mitchell vs Cub Swanson would be a good test for Bryce, I also wouldn't mind seeing Kron Gracie step into the cage with Bryce. Either way, keep your eyes fixated on Bryce Mitchell's career, Thug Nasty is coming for the 145lb strap.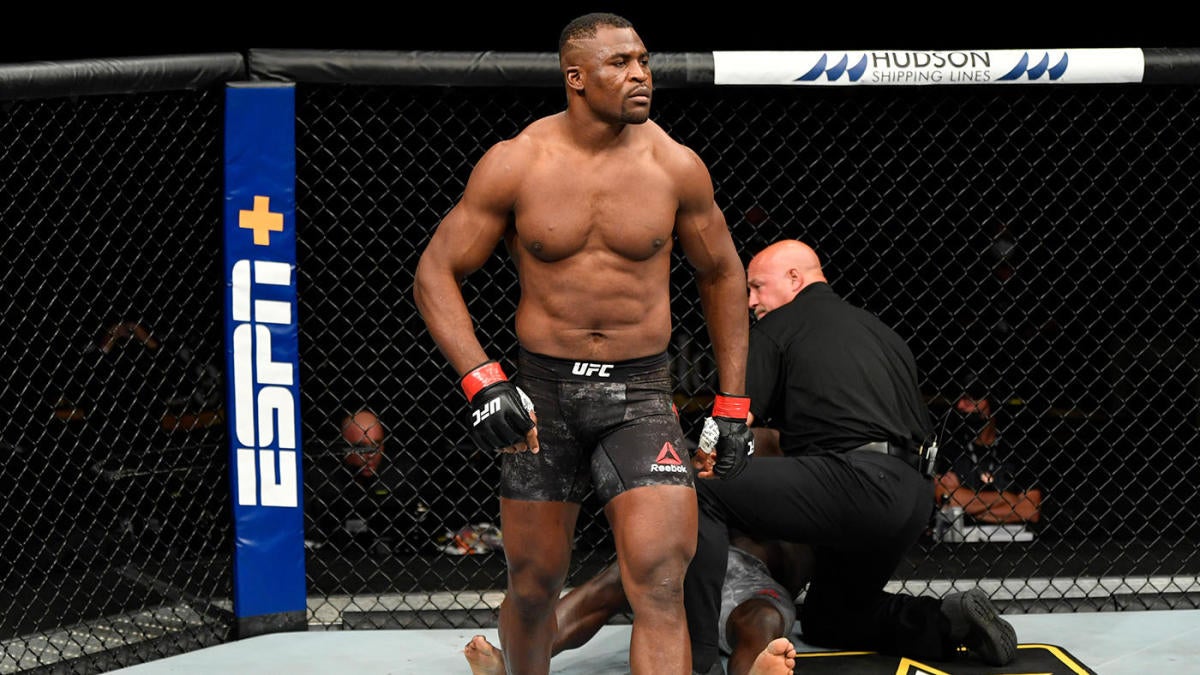 1200 × 675
Francis Not Gonna Stop
Francis Ngannou is terrifying, to say the least. With the 20 second 1st round KO of Jairzinho Rozenstruik, Ngannou now has 4 straight KO wins. In those 4 fights, he has finished them all in the 1st round. The power he carries with him is God-given, something like Mike Tyson in his prime. After his fight with Derrick Lewis at UFC 226, which was a terrible showing for both fighters in which Ngannou received the decision loss, (but in reality the only losers were the fans watching that fight), he has been on a Godzilla-esque rampage through the heavyweight division. There is only one move for Ngannou and the UFC to make. He should fight for the belt once Stipe Miocic and Daniel Cormier complete their trilogy bout. This is a no brainer. If Ngannou does not receive a title shot for his next fight it will be blasphemy. And if he doesn't receive a title shot, he and Deontay Wilder should really think of putting on a spectacle. Power puncher vs power puncher, sure the fight would probably last a whole 15 seconds but it would be two true titans clashing.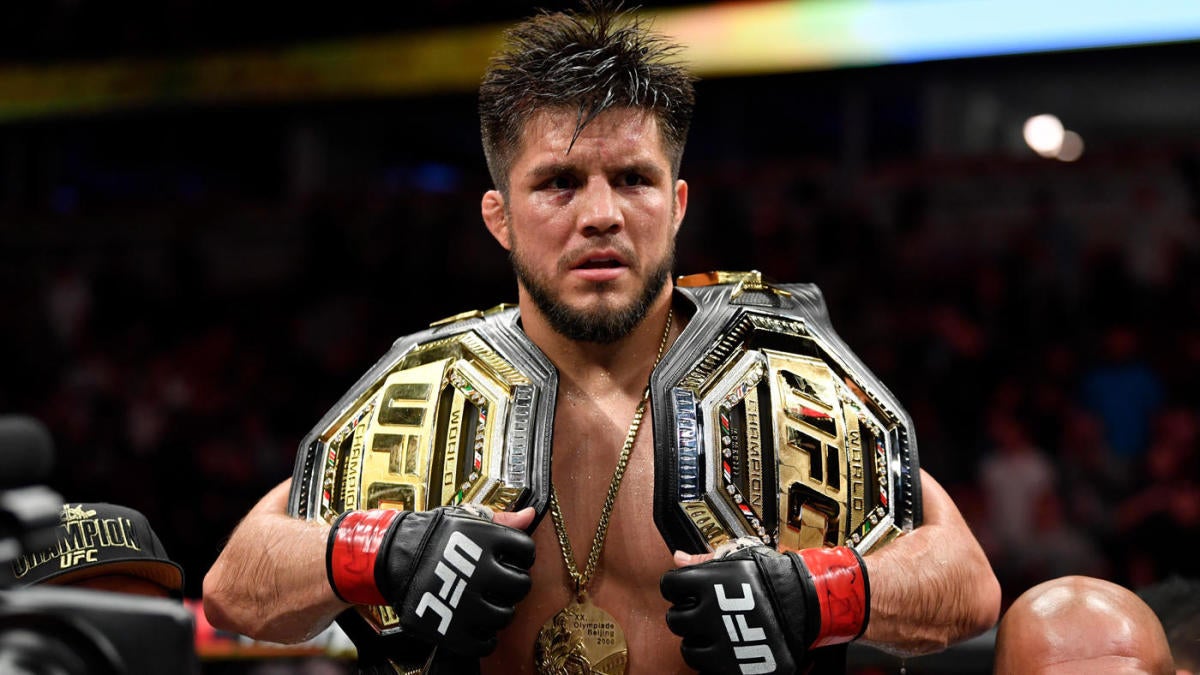 1200 × 675
A Throne Becomes Unclaimed
Henry Cejudo beat the greatest bantamweight champion of all time at UFC 249, Dominick Cruz, and decided to walk off into the sunset. Regardless of how you feel about the stoppage of the fight (there have been WAY WORSE) he defended his belt. This leaves the bantamweight division without a champion. But the good news is that there are plenty of talented fighters trying to claim the throne left behind by Cejudo. Some of these fighters include Petr Yan (14-1), Aljamain Sterling (18-3), and Marlon Moraes (23-6). All can make their case why they deserve first dibs on a title shot after Cejudo's sudden retirement. But this is where the lack of imagination for the UFC hurts them. While rival promotion Bellator has their Grand Prix to determine champions, which is a March Madness like tournament bracket. UFC typically chooses two guys who may either deserve it or not. Case in point is the fact that Dominick Cruz just fought for the belt after a fairly lengthy layoff. To make matters worse the person Cruz replaced was Jose Aldo, who is 0-1 in the bantamweight division.
1000 × 732
Say it Ain't So Joe Rogan
Yes, I cried myself to sleep while listening to the "Sad Face :(" playlist on Apple Music. But that was not because I was upset Justin Gaethje made Tony Ferguson look like he wasn't on an 8-year winning streak. I was upset because the hopes for Khabib Nurmagomedov vs. Tony Ferguson had slipped through MMA fan's fingers again, and this time it may be for good. But with every door that closes another opens. The lightweight division is as interesting as ever now, probably more so now. Let's think of the possible match-ups we can experience this year alone. Khabib vs. Gaethje, Poirier vs. Ferguson, Mcgregor vs. Ferguson. Let's dive deeper, Khabib wins the unifying fight against Gaethje we may still have a chance at seeing Ferguson fight Khabib. Assuming Ferguson can win at least 2 bouts against top 5 lightweights. Also, Gaethje wins the unifying fight against Khabib we may still have a chance at seeing Ferguson fight Khabib, as they both will more likely than not still be top 5 contenders. Justin Gaethje has a real shot against Khabib. He looked regal with his control of the fight against Ferguson. He no longer is a brawler but a vicious tactician, he deserves all the credit for winning the interim belt, and Khabib should begin training for the toughest competition he has ever faced inside the octagon PRONTO!
See below for the complete results on UFC 249, and do not forget to follow me on Twitter @theskepticAlex. Also please read more about MMA and the UFC on Belly Up Sports.
Ryan Spann DEF. Sam Alvey by Split Decision
Bryce Mitchell DEF. Charles Rosa by Unanimous Decision
Vicente Luque DEF. Niko Price by TKO, Round 3, 3:37
Carla Esparza DEF. Michelle Waterson by Split Decision
Aleksei Oleinik DEF. Fabricio Werdum by Split Decision
Anthony Pettis DEF. Donald Cerrone by Unanimous Decision
Greg Hardy DEF. Yorgan De Castro by Unanimous Decision
Calvin Kattar DEF. Jeremy Stephens by KO, Round 2, 2:42
Francis Ngannou DEF. Jairzinho Rozenstruik by KO, Round 1, 0:20
Henry Cejudo DEF. Dominick Cruz by TKO, Round 2, 4:58
Justin Gaethje DEF. Tony Ferguson by TKO, Round 5, 3:39