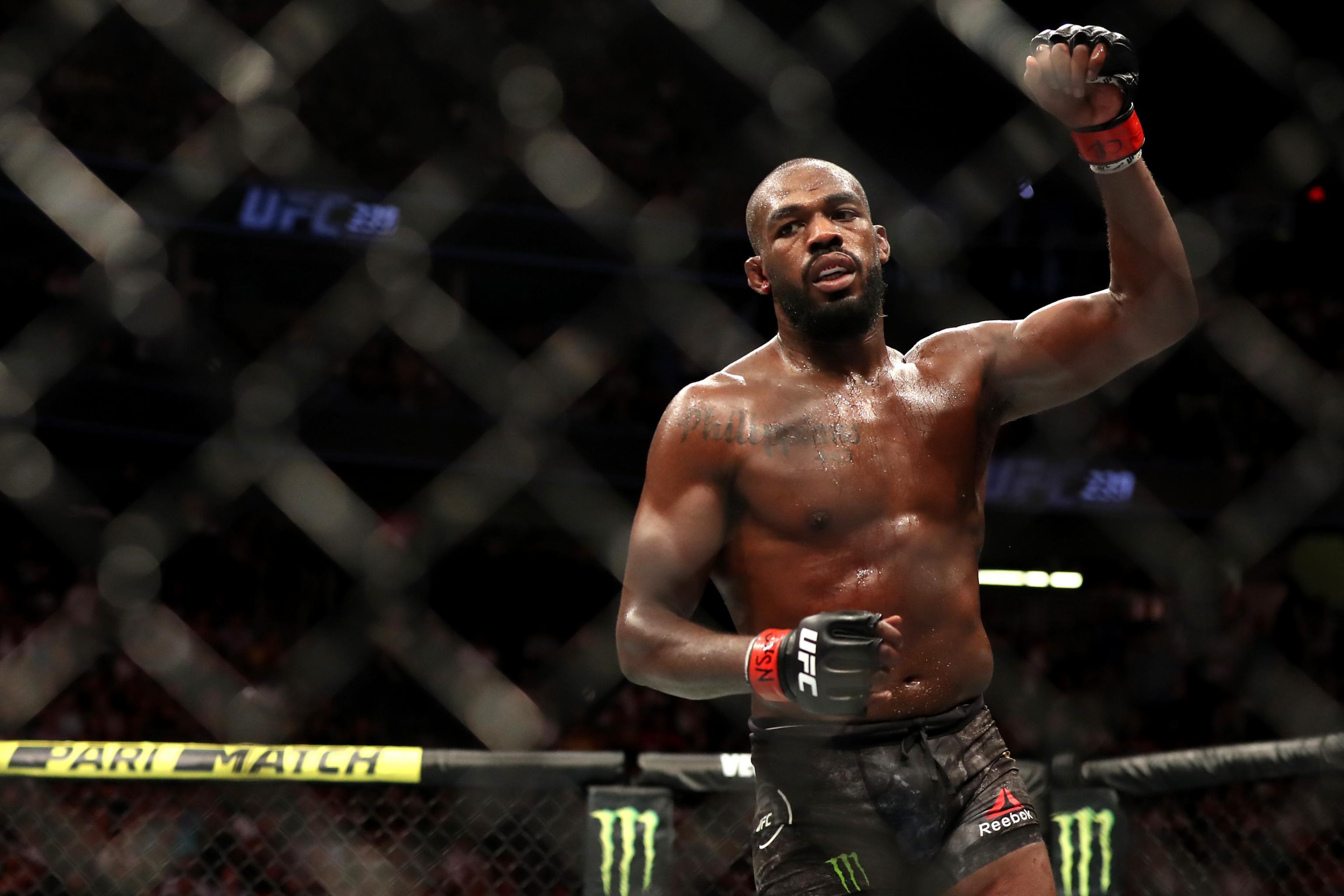 3072 × 2048
Jon Jones has been in MMA news recently. However, no, he didn't get arrested again. First, he made remarks on Twitter that Dana White was not willing to pay Jon Jones the amount the UFC Light Heavyweight champion was seeking, to make a super-fight with heavyweight contender Francis Ngannou.
At no point did I ever demand anything from you Dana, I simply asked for a Super fight and asked to be compensated for it. You are the one who started talking negotiations publicly and showing the world how much you've been withholding from your athletes this whole time

— Jon Bones Jones (@JonnyBones) May 31, 2020
Well, the drama continued to escalate. With Dana saying that Jones was asking for an "absurd" amount of money. Dana said Jones requested about $30 million for the fight against Ngannou. Conor Mcgregor made $32 million per Forbes for his fight against Cowboy Cerrone. A fight in which Cowboy Cerrone only made $200,000.
Things got so out of hand that Jones seemed to have retired from the sport, and relinquished his title.
#ESPN Reyes vs Jan For the UFC light heavyweight championship of the world. As of right now, I got nothing to really gain fighting either of them. Let me know if you guys want to set up a day in 2021 for that Izzy fight. Hopefully you guys will be willing to pay by then.

— Jon Bones Jones (@JonnyBones) May 31, 2020
I understand that Conor Mcgregor is one of the largest draws in sports, and is the biggest superstar MMA has ever produced. However, we cannot deny no matter how tarnished and battered it is the greatness of Jon Jones's legacy. Youngest UFC Champion (22 years old), number 3 in total UFC wins (20), most title fight wins in UFC history (14).
Jon Jones is one of the most hated stars in the sport. Every time the benefit of the doubt is given to him, he finds a way to betray the fan's trust. A perfect example was a couple of months back. When Jon got arrested for driving while intoxicated. I think he may have the historic credentials to actually make a change in the sport.
The Hero MMA Needs
I know this man is highly recognized as a scumbag. But he may be exactly what the sports needs. The UFC is the mainstay in the MMA world. They have a stench though of not compensating their fighters to the best of their abilities.
The UFC pays its athletes less than 20% of their revenue? For comparison, the NBA, MLB, and NFL paid close to 50% of their revenue to their athletes.
He may not be the best vehicle for this fight. I think unless the stars begin to speak up. Then the smaller fighters will never be heard. Just this last Saturday on ESPN, Brandon Royval who scored a win against a ranked opponent in his UFC debut. During his post-fight interview, he admitted to having a second job he works 40 hours a week in.
Jon Jones can make a difference if he truly does decide to hold out. He will prove that you do not need pro wrestling style mic skills to make big money in the sport. Like in other sports your skill will determine your worth. No one denies Russell Wilson should be the highest-paid player in the NFL, even though he is ridiculously corny from time to time. Or that Khawi Leonard who is basically a robot, doesn't earn every single dollar of his $32 million salary (same as Kemba Walker, which is crazy).
If you are still wondering if Jones could be our hero, he is already living up to that title. Here is a video of him stopping people from vandalizing his community.
UFC fighter Jon Jones takes spray cans away from ANTIFA.

— Essential Fleccas (@fleccas) June 1, 2020
For more great content stay up to date with Belly Up Sports for your sports and entertainment fix. Above all, do not forget to follow me on twitter @theskepticAlex