Hello and welcome to the first ever Belly Up Over-Reactionary NFL Coach's Hot Seat Scale! (Or BUORCHSR, if you need an acronym.) This is the weekly scale for every NFL coach to gauge their time left with their respective teams. The scale is as follows:
Coach-for-Life: this scale indicates that this coach's position is safe. Depending on who the coach is, it might be eternally safe.
Tepid: this scale indicates that the coach has had a bump in the road, but their job is generally safe.
Instant Pot: this scale indicates that the coach's relationship with the organization and their fans has reached a boiling point. If the pressure isn't released by winning, it might possibly explode.
Circle of Hell Level 8: this scale indicates that there is no hope for this coach and he will be let go sooner or later. They're stealing money at this point – hence, Circle of Hell Level 8. (See Dante's Inferno as a reference.)
Week 1 in the NFL is probably the worst time to break out this new ranking, but there are three coaches that belongs in the Instant Pot category. Here we go…!
Coach-for-Life
Andy Reid, Sean McDermott, Pete Carroll, Matt Nagy, Matt LaFleur, Bill Belichick, Ron Rivera, Jon Gruden, Doug Marrone, John Harbaugh, Anthony Lynn, Sean Payton, Kliff Kingsbury, Sean McVay, Mike Tomlin, Mike Vrabel.
According to the scale, none of these coaches will be on the hot seat. Some of them are practically NEVER on the hot seat. You could probably guess who.
Tepid
Bill O'Brien, Mike Zimmer, Brian Flores, Doug Pedersen, Matt Rhule, Frank Reich, Kevin Stefanski, Bruce Arians, Kyle Shanahan, Mike McCarthy, Joe Judge, Vic Fangio.
For some of these coaches, it was their first game as an NFL head coach (Ruhle, Stefanski, and Judge). One returned to coaching for the first time in two years (McCarthy). But for some of these coaches, their losses were inexplicable. Petersen's Philadelphia Eagles surrendered a 17-0 lead and Reich's Eagles should have beaten Jacksonville. Meanwhile, Arians threw his shiny new quarterback Tom Brady under the bus after their loss in New Orleans:
"He looked like Tom Brady in practice all the time so it's kind of unusual to see that in a ballgame because they didn't do things that we didn't get ready for."
Oof.
Instant Pot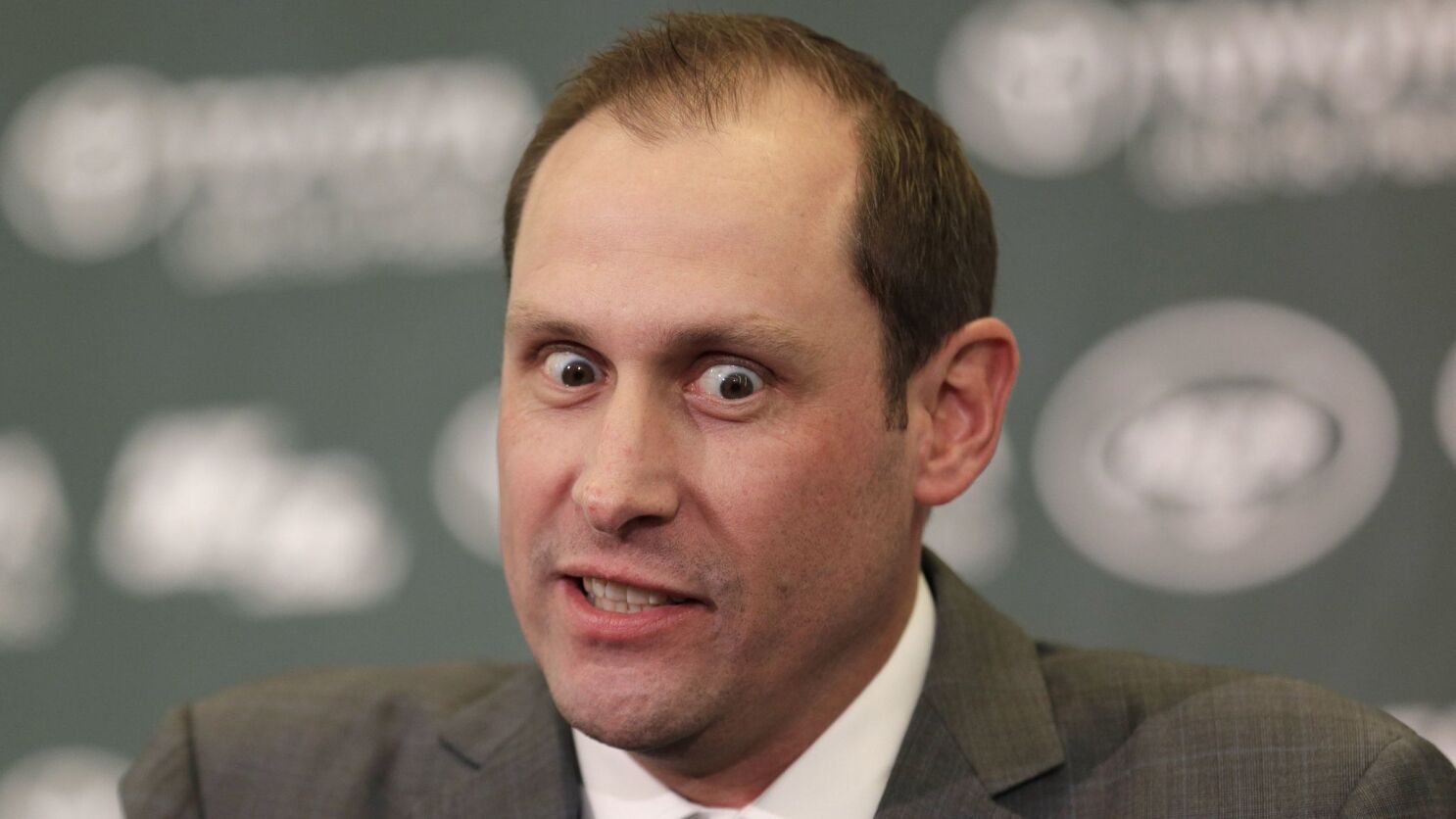 Adam Gase, Matt Patricia, Dan Quinn.
True, it's only Week 1. Also, true, there were no OTAs, Spring camps, or preseason games to properly judge talent because #CoronaSZN has ruined everything. But going into the 2020 season, these three coaches were already on the hot seat and the scale don't lie! Judging from their respective performances in Week 1, it might sbe justified. Gase was clearly outcoached in Buffalo as the Jets' offensive woes have spilled over from 2019 to 2020. Patricia's Lions were up 17 in the fourth quarter but their lead disintegrated against Mitch Trubisky (Mitch Trubisky!) and the Bears. Finally, if Quinn wants to keep his job, the Falcons need to do better than the 38-25 drubbing at the hands of visiting Seattle. His defense looked outclassed by the Seahawks' defense.
Circle of Hell Level 8
None – yet. But we're only in Week 1, so the list might grow as the season continues.
What do you think of my new NFL hot seat scale? Let me know in the comments or hit me up on Twitter, @WhoIsRyanMcC. Belly Up Sports can fill your gut with so much sports material, you might explode. Also, don't forget to check out my live show A-Round for the Weekend (streaming most Fridays) and my podcast No Credentials Required (new episodes every Wednesday).