In a shocking turn of events, Marquette named Shaka Smart as its new head coach. It's shocking because Smart is currently the head coach of the Texas Longhorns. Smart is on the move, but why? The University of Texas is a big-time position, in a big-time conference, with tremendous amounts of exposure. What does this mean for UT, Marquette, and Smart's legacy as a coach?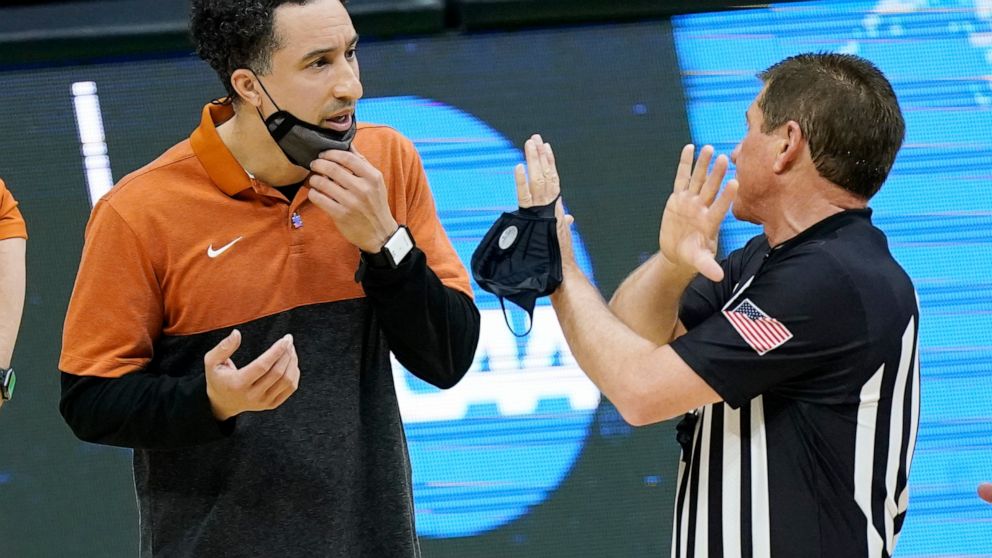 What Does This Mean For Texas?
Texas was thrown a huge curveball this week. The highly touted wunderkind head coach they acquired six years ago, just up and quit. While Smart did not have the impact most thought he would have at UT, it was still a good run. Smart's record at UT was an underwhelming 109-86. This season however was his best. They finished 19-8 and won the Big 12 Conference Tournament. The program did take a crushing blow by losing to 14 seed Abilene Christian in the first round of the NCAA Tournament.
So with Smart out, who is next at UT. The one name being brought up is Chris Beard of Texas Tech. Beard is a brilliant coach, building something special in Lubbock. He is the fourth highest-paid coach in college basketball. So, why would he leave and go to a university that has unreal expectations of its programs? If you don't believe me, just ask Charlie Strong, Tom Herman, and Rick Barnes. What coach in a choice spot would want to take this role? They should go with some new blood as head coach, like Royal Ivey or another person with strong UT ties (alright, alright, alright)!
What Does This Mean For Marquette?
Marquette just made a major come up in the head coaching department. While his predecessor Steve Wojciechowski was not bad, 124-93 as head coach, Smart is considered an upgrade. Smart is coming to a program that really wants him. He won't have to coach at Marquette and continually be on the hot seat. With Smart being a virtuoso recruiter and a Wisconsin native, he will not only win the in-state battle for players, but he will also bring in blue-chippers from all over. If he can bring that same hectic, defensive-minded style of play that he made famous at VCU, Marquette may be in for big things for years to come!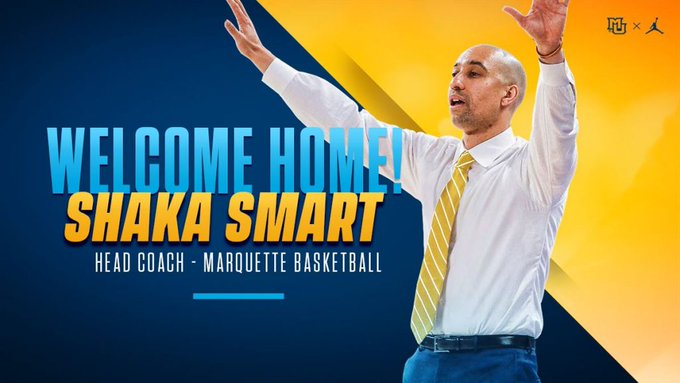 Smart's Legacy
Shaka Smart is on the move. This is his third program in his career. Over his 12 year career, he is 272-142, with a 2011 Final Four appearance. Smart achieved success early in his career with VCU, going 163-56 during his tenure. He won the Big 12 tournament this season. His legacy is also as a trailblazer. He will be the first person of color to lead Marquette. On the flip side of things, it is fair to say Smart has not lived up to the hype so far. American rapper Shawn Carter, also known as Jay-Z to most, once coined the phrase "men lie, women lie, numbers don't lie!" Smart's numbers over the last few years tell a story. He is 7-8 in the NCAA tournament, only making it three of the last six years, and never winning a first-round game at UT. Shaka Smart is on the move to Milwaukee, let's hope he can recreate that brilliance we saw in 2011.
Don't forget to follow me @cboyd0, and take a look at more in-depth analysis Belly Up Sports has to offer.