We all know that feeling. You're with someone who you care about and want to share in their passion, in this case, the Boston Red Sox. The trouble is you may not know the difference between a Pesky Pole and a telephone pole. Luckily for all of the girlfriends/boyfriends, wives/husbands, mistresses/mister, friends with benefits, and anyone of any gender that wishes to connect more with a loved one. Presenting a comprehensive guide to the Boston Red Sox.
So Who Should I Know?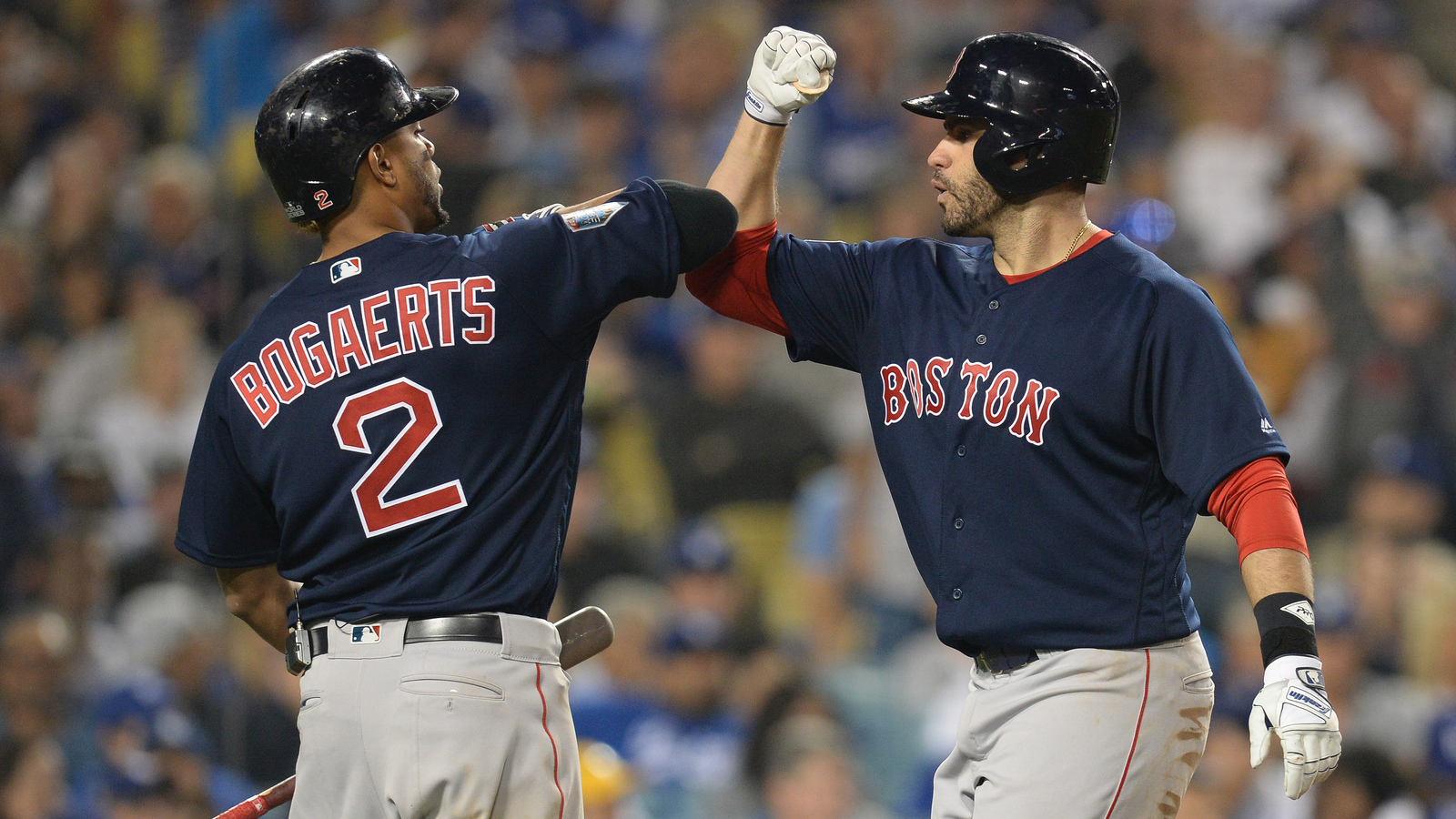 While familiarizing yourself with the entire roster may provide you with major brownie points with the Red Sox lover in your life, there are a few impact players that you can't miss.
No. 2 – Xander Bogaerts (Bow-Gaarts): A former all-star and all-around top-notch player. Xander Bogaerts is currently the longest-tenured player on the Red Sox, playing in his first major-league games during the 2013 World Series run. Being in his best athletic years, it is clear to see why Bogaerts receives such acclaim. While he's using a great plate approach to maximize his time on base, Bogaerts can also hit powerful shots for extra bases and home runs. Bogaerts is a can't miss player and possibly the greatest Red Sox shortstop of all time.
No. 28 – J.D. Martinez: When Martinez signed with Boston, he filled the hole that allowed Boston to win their fourth World Series in the last two decades. His meticulous approach to hitting the ball has turned him into one of the best offensive talents on the planet. You can expect to hear his name come up a lot when the Red Sox are up to bat.
No. 11 – Rafael Devers: Devers made himself one of the best young hitters that the game has right now. Currently, he is in the top five percent when it comes to power, even though he's not close to his prime years. At 24-years old, it is expected that his game will become more well-rounded as long as he keeps pushing himself and retains the joy for the game that you will notice every time you see him.
No. 5 – Kiké Hernández: If you mention this guy in a conversation, you'll see somebody smile. Kiké has always been a charge-bug for his team. Most recently, he brought his fun and quirky personality to the World Series champion Los Angeles Dodgers. Hernández will play any position the team needs and has only made more of a name for himself in Boston. Once you look for him, you'll fall in love with the intangibles too.
The Yankees Suck
Pictured above is the former captain and recent birthday celebrator Jason Varitek fighting Alex Rodriguez of the dastardly New York Yankees.
In case you were wondering, the only natural enemy of a Red Sox is a Yankee (and maybe a cheap front office). The Yankees became the thorn in Boston's side for most of the team's history ever since the Red Sox traded them the greatest player of all time, Babe Ruth. This kicked off 86 years of excruciating losing, many times at the hand of these Yankees. During this period, the Yankees compiled unprecedented dominance sports has never seen.
This all changed during 2004 when the Red Sox won the World Series. They have since added three more rings to their collection than the Yankees. This lack of success has not changed the fact that New York's fanbase has an ego the size of A-Rod's head. The more you experience the Yankees from the Red Sox perspective, the more you understand the vitriol. The "Yankees Suck" chant done at every Boston event will soon become justified.
Rounding Third
If you've made it this far, you truly care. Know that, regardless of how your partner shows it, they are excited to find you with this knowledge. It is meaningful that you take the next step, from letting them ramble on about the team they love to engaging in the conversation. I will continue to provide newcomers to the fandom with information to fill the gaps but remember this. Anything taught here means nothing compared to the experiences you have following the team. Use this guide to the Boston Red Sox well. Go Sox!
If you enjoyed this piece, please view some of my other articles and our other Baseball Content. You can also keep up with my work by following me on Twitter and Tiktok.