It's that time of year again. The Madness is about to be upon us; March Madness that is. It's the time of year when NCAA basketball takes center stage in the sports world. Between March 15th and April 6th, for the men and March 16th to April 5th for the women, college hoops are King and Queen.
But March Madness comes with more than the hectic pace of The Tournament itself. The crazy around the periphery of the event is all too real. I'm dubbing this phenomenon, Secondary March Madness Mania. It's time to shed light on this too often overlooked condition.
Betting
Sports betting is already a huge business. But during March Madness things go to a whole new level! This will be even truer in 2020 as more and more states embrace legal online betting. According to reuters.com in 2019:
"About 47 million people – one in five American adults – are expected to bet a combined $8.5 billion on "March Madness," the annual men's college basketball tournament."
If you're in one of those states where online gambling is newly legal, you'd be wise to do your homework before placing your bets. A way to see real-time odds perhaps? Not to worry, we've got you covered! With the real-time college basketball odds listed here, you'll get clear, concise information to help you make your picks. 
Don't open yourself up to the possibility of experiencing Post March Madness Depression. Do your homework! Even if you don't bet a lot, just the bragging rights between your friends and co-workers will be wildly satisfying. Which brings me to the next aspect of Secondary March Madness Mania.
March Madness Mania and Lost Productivity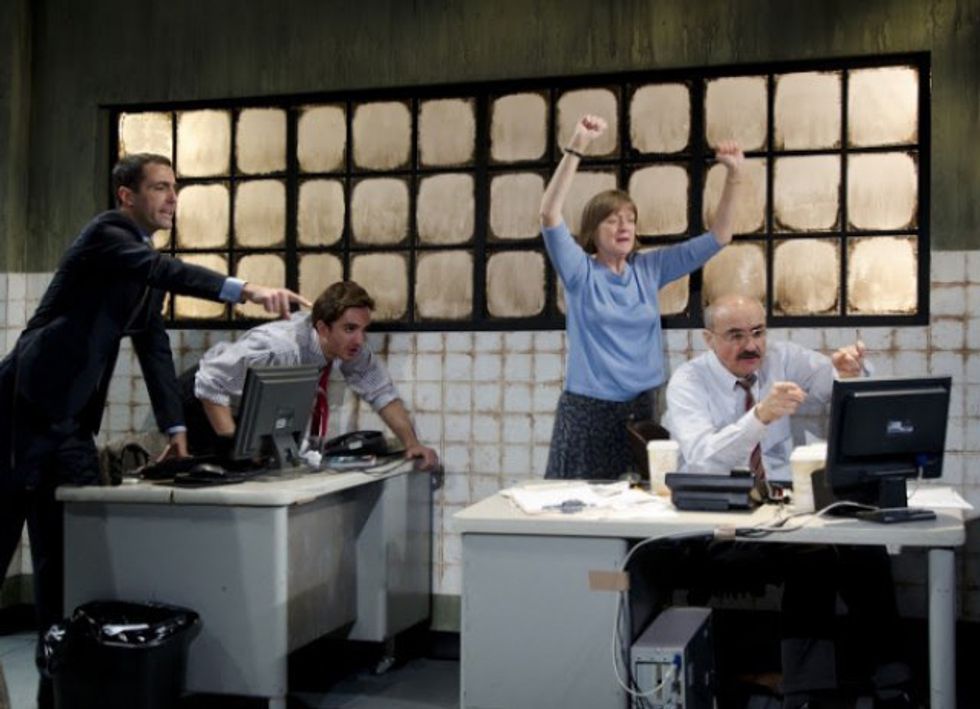 There are a lot of March Madness pools played at the office. I mean a lot. According to foxbusiness.com (I always take Fox information with a teaspoon… I mean a grain of salt) in 2019:
"Office workers spending work hours glued to their March Madness brackets or NCAA basketball tournament streams will cost U.S. employers billions of dollars in lost productivity.
Based on current private wage and employment levels, as well as estimates that 75 million American workers will spend about six hours of work time on March Madness-related activities during the tournament, U.S. employers stand to lose about $13.3 billion in productivity during this year's tournament, according to calculations by outplacement firm Challenger, Gray & Christmas."
Wow! Just, wow!
Fewer Little Bundles of Joy
Yep, you read that right. I've heard in years past from a friend of mine that works in healthcare that more vasectomies happen during March Madness than any other time of the year. webmd.com confirms this saying:
"An athenahealth study found that urologists in its network did 30 percent more vasectomies during the first week of March Madness in 2016 than in an average week during the rest of the year."
To put that into perspective, 50,000 men in the US have vasectomies each year. That works out to 961.5 per week. The week of March 15th, that number will jump to 1,250. 
It seems to me, though, that guys must be pulling the wool over a lot of employers' eyes. A vasectomy is an outpatient procedure. It takes 20 minutes and is done under local anesthetic. According to Dr. Jim Dupree, an assistant professor of urology at the University of Michigan:
"We advise [men] to take it easy for two to three days after the procedure."
So, The Tournament lasts for two weeks. A lot of these procedures are happening in the first week. The recovery time is two or three days… Something simply isn't adding up. It doesn't make much sense to schedule the procedure so that you wouldn't see the end of March Madness. Am I right? In any case, this is all well within the normal symptoms of Secondary March Madness Mania
Has you or someone you know experienced these or other symptoms of Secondary March Madness Mania? Tell us about it in the comments.
Follow me on Twitter @auxiliarythings and check out my weekly NBA podcast Hardcourt Hunnies. Still can't get enough basketball? The Belly Up Spots hoops department has you covered. Check out all of our great content.