After finishing up the epic 10 episode ESPN mini-series The Last Dance, I found myself wondering what other NBA players I would love watching a similar special on. What Last Dance spin-off could we get? While Michael Jordan is definitely the GOAT, These seven players would have fascinating documentaries that would surely keep our basketball needs satiated until the season arrives.
Honorable Mentions
These guys would also make for interesting television, but just missed the cut as a Last Dance spin-off.
Carmelo Anthony: My City My Shot
Greg Oden: Knees Kneeded
Gilbert Arenas: Running and Gunning
Lamar Odom: Kardashian Kurse
James Harden: Texas Three-Step
Stephen Curry: Three's Company
Kevin Garnett: Anything is Possible
The legend of "Wilt the Stilt" hardly needs any introduction. We could follow along as Wilt rewrote the record books, and his personal life would be must-see TV. The number of women that man was rumored to have been with, my goodness. The series could go over how he started with the Harlem Globetrotters, how he built his own custom car so he could fit in it, and how he nearly boxed Muhammad Ali. Then we could watch as he averaged 50.4 per game in the 1961-62 season, and watch as he changed the very nature of the game. It is also fun to imagine what his impact on fantasy sports and social media would have been, had they been around.
Half man, half amazing Vince Carter. The dunk footage alone would be worth the watch. And remember, Carter single-handedly made basketball relevant in Canada. We would go south with him after his fallout with Raptor management. We could be there when he joins the Nets and comes oh so close to an elusive championship. Then, we could follow him as he morphs with age, becoming a glue guy and three-point threat. We could wallow with him as he fails to hold a championship trophy. His career arc is fascinating, and it would be must-watch TV.
Tim Duncan was notoriously quiet while he was in the league. No drama, no bullcrap, just wins. But what if a cameraman got behind-the-scenes looks at The Spurs Legend's trips to paintball matches with teammates? Or what if they filmed when Duncan was just a swimmer before a Hurricane changed the history of the NBA? It could discuss his impact on a Spurs organization that is now known as a torch-bearer of consistency. It could delve into his relationship with Pop and into how Duncan almost signed with the Orlando Magic. Into his classic battles with Kobe and Shaq, Dirk, and the Wallaces. We could even go over Duncan's unique fashion approach. And we could finally get a behind-the-scenes look at one of the greatest careers the sport has ever known.
Shaquille O'Neal is easily one of the most entertaining and larger-than-life superstars the league has ever seen. His physical dominance would be shown to a new generation, and his persona would only grow with the exposure the documentary brought. We could follow along with the alleged beefs with Kobe, the parties in L.A., Miami, and Orlando, and the advent of "Hack-A-Shaq". We could follow him now, on the set of Inside the NBA, along with his DJ business. And we could remember how he formed one of the all-time best 1-2 punches with the next guy on this list.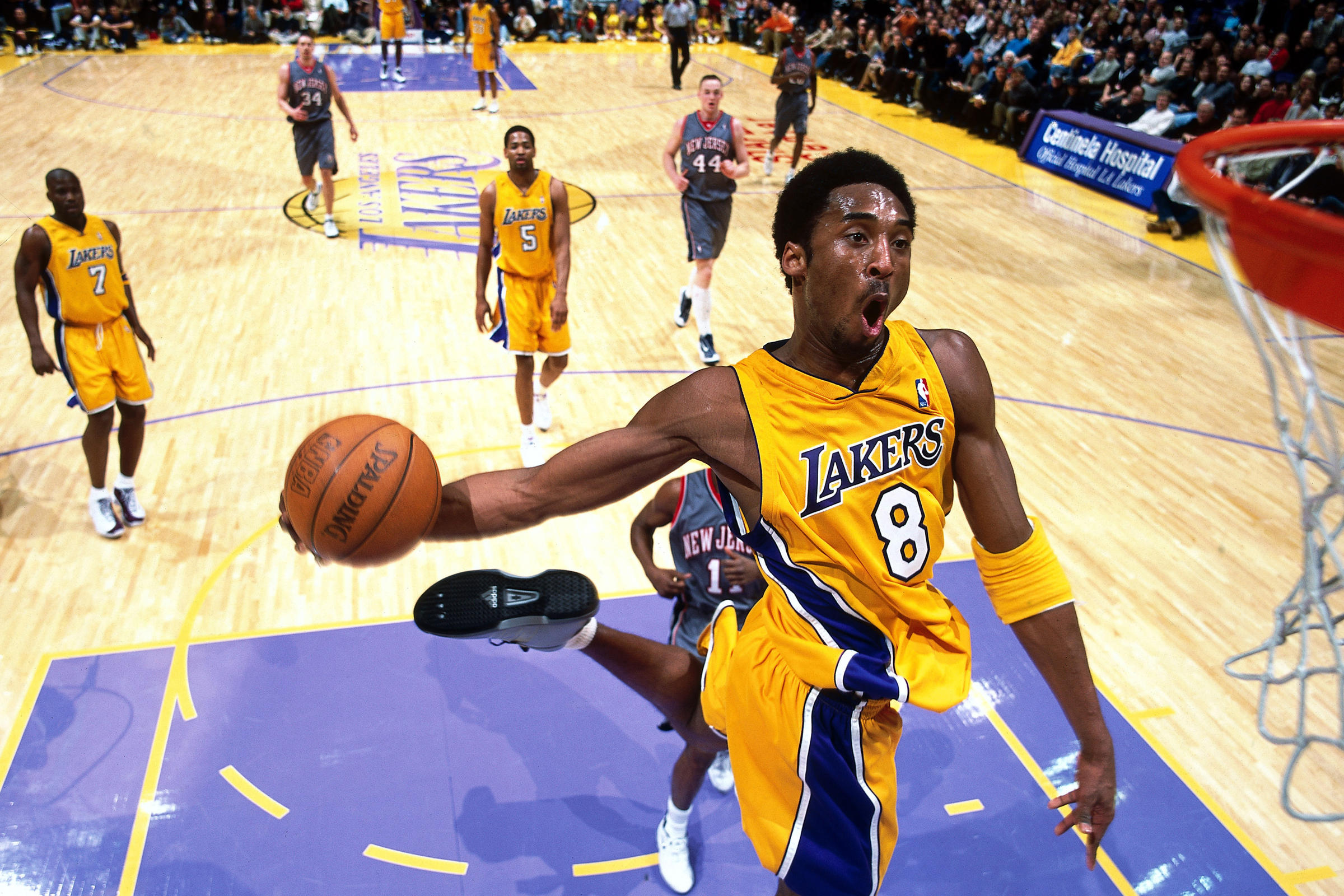 Do this now. Kobe is at the forefront of our collective basketball minds after his tragic death, along with the death of his daughter, Gianna. But we would travel back, to Kobe at 18, his first year in the league. We could follow his career as he becomes the Black Mamba, a two-way force to be reckoned with. Then, we could follow the Shaq drama and the Colorado allegations. We could gain insight on his injuries, what he played with and through, and we could witness him transcending the sport after retirement, issuing challenges to current NBA players. This had better be a Last Dance spin-off in the making. The people need it.
We get to see Dirk's journey from German basketball to NBA superstar. The science behind his training, the work he put in on his shot. We could see the challenges of adjusting to NBA life for a foreign-born player, and how coming from Germany affected the way Dirk did things. And let's not forget his epic championship run against the Heat, where Dirk took on a stellar Heat squad essentially by himself, in what was one of the great playoff runs of all-time. Subtitles would probably be necessary when Dirk was speaking with his German trainers, but I would push through. Dirk is yet another star I wish I knew more about.
This documentary has surely begun, but with LeBron still playing, it won't release until we have our ending in stone. I for one am sincerely looking forward to it. Love him or hate him, LeBron has been the face of basketball for a long time, and his career to this point already puts him as one of the all-time greats. We could see footage from Space Jam 2, get behind-the-scenes access to his infamous "Decision" broadcast, follow Lebron and Co. on Banana Boat rides. I could write an entire article on why this would be amazing. Thankfully, LeBron is media-savvy and it would not shock me to know he has been filming his career since he was 17. We can only hope.
Who did I miss? Who would you be interested to see in a Last Dance spin-off? Hit me up on Twitter @realryanhicks, or comment below to join the discussion! Also, check out what else Belly Up Sports is cooking up, and follow us on Twitter @BellyUpSports.