I've been thinking about this theory for about a year now and yesterday it sort of came to pass. Baker Mayfield is a better quarterback without Odell Beckham.
Odell got hurt in the first half yesterday after a gross INT thrown by Baker where Odell tried to make the tackle. He hurt his knee and was out for the game and is probably going to be out for a while possibly the year. After that injury, Baker had himself a day. It was the best and most important game of Baker's young career.
After an 0-for-5 start with a pick, here was Baker Mayfield's line …

22-of-23, 297 yards, 5 TDs.

— Albert Breer (@AlbertBreer) October 25, 2020
I realize that it doesn't make too much sense to think this. I also understand that it was only one game. Odell Beckham, when healthy, has as much talent at the wide receiver position as anyone we've ever seen. He's a guy that can take the four-yard slant or the hitch route and take it to the house without warning. He's that kind of good.
But having a guy like Odell on the team means creating an offense to get him the ball. Dare I say, force him the ball when maybe the flow of the game doesn't call for it? Jarvis Landry is a very talented receiver but he doesn't have the cachet of Beckham. When Odell isn't getting the ball, the folks in the studio make sure they get a camera on Beckham to see how he reacts because people care. If Landry doesn't get the ball for weeks, there aren't segments on all the talking head shows about Landry side-eyeing Baker Mayfield.
And that's the point of my theory. Without Odell, Baker can be free to do whatever he wants without having to worry about his big-time receiver getting pissed off at him. Also without Odell, the game plan doesn't have to ink in a few specific plays to make sure Odell gets enough looks.
Sure, you can say that the coaches should be smart enough to scheme open Odell and that Baker should be good enough to get the ball into the hands of a game-changer of a player in Odell. You're right, those things should be able to get done. But it's been a season and a half and the Brown's offense has been very erratic at doing that. With Beckham out, the offense, I feel, has the chance to be the best version of what it can be. An offense that doesn't cater to anyone but who the open guy is.
My biggest piece of evidence for this theory is Baker's rookie year. That year Baker threw for 27 Tds to 14 INTs in 14 games. His receivers were a bunch of nobodies and Jarvis Landry. There wasn't any hype around the team. The next year Beckham gets there, along with other big name players throughout the team and the team can't do anything. Baker plays better with less talented people because there isn't as much pressure. That's where Baker thrives. He can't handle a receiver like Odell that commands so much attention. He needs lesser guys that nobody cares about. Guy that Kevin Stefanski doesn't have to worry about getting the ball too.
In short, without Odell Beckham, Baker Mayfield can be Andy Dufresne.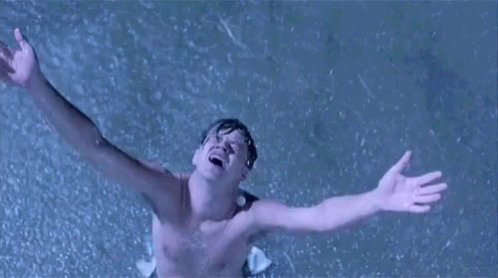 Follow me @2ndSatSports