Every offseason in the NBA is a frenzy. Between the draft, trades, signings, and front office changes, it can be hard to point out which acquisitions are the cause of success. This topsy-turvy season is no different, and I believe some of the most underrated additions will be key role-players. While there could be some big names on the move, here's Shmeed's list of the best lowkey signings of the offseason so far (all figures for contracts are from spotrac.com):
Kris Dunn – PG, Atlanta Hawks, 2 years $10 million
Dunn is a good athlete with strong defensive abilities, and this skillset was a dire need for Atlanta's backcourt. Joining Dunn is the vastly experience Rondo, who also could have made this list if he ever cared during the regular season. Dunn has barely made noise for most in the NBA scene, but this could be purely down to the Chicago Bulls sucking during his time there. Dunn as a backup to Trae Young should be a great fit.
Jeff Green – PF, Brooklyn Nets, 1 year $2.56 million
Jeff Green's playstyle has evolved throughout his career, starting as a physical presence to becoming a true stretch-four. This type of multi-purpose player is very valuable in today's NBA, and on the vet minimum is a great value. The Nets still have lots of work to do this offseason, and if they make some trades Green could quickly see himself in a more prominent role.
Kent Bazemore – SG, Golden State Warriors, 1 year $2.32 million
While the devastating injury to Klay Thompson has dashed the Dubs hopes at an NBA Championship this year, Bazemore's return to Golden State should at least provide some shooting relief. Last season in Sacramento Bazemore proved to be a valuable player off the bench, averaging 38.4 percent from 3 on 10.3 PPG. While he won't make up for the loss of Thompson, the Warriors should still be able to spread the floor.
Montrezl Harrell – PF/C, Los Angeles Lakers, 2 years $18.98 million
After winning Sixth Man of the Year, you would think Harrell would get paid more than the mid-level exception. Harrell probably doesn't belong on an NBA "lowkey signings" list but his deal is what makes him deserving here. The Lakers are getting a high-energy player that has proven he doesn't need tons of playtime to make a difference. He is also versatile, which means Anthony Davis won't have to play as much center on offense, even if he defends the opposing team's center.
Marc Gasol – C, Los Angeles Lakers, 2 years $5.28 million
Marc Gasol has seen his usage rate decline over the last couple of seasons, but he is still a valuable veteran addition to an already stacked Lakers team. LeBron James loves competent vets, and Gasol fits the bill. Gifted with good positioning and passing intelligence, Gasol should slot in perfectly with Anthony Davis in the frontcourt. For the sake of all other teams' fans, I will also mention here that the Lakers also signed/resigned Wesley Matthews & Markieff Morris for less than $6 million combined. There is no doubt players are ring chasing, and I don't blame them.
Dwight Howard – C, Philadelphia 76ers, 1 year $2.56 million
Dwight Howard got his ring, and with the Lakers getting younger it was time for him to move on. Coming in to backup for Embiid, Howard is a cheap option with vast experience. Daryl Morey knows what he's doing, and this pickup enabled the Sixers to get high value from low salary. He will also mentor Joel Embiid, which is what makes him one of the better lowkey signings.
Derrick Favors – PF/C, Utah Jazz, 3 years $29.2 million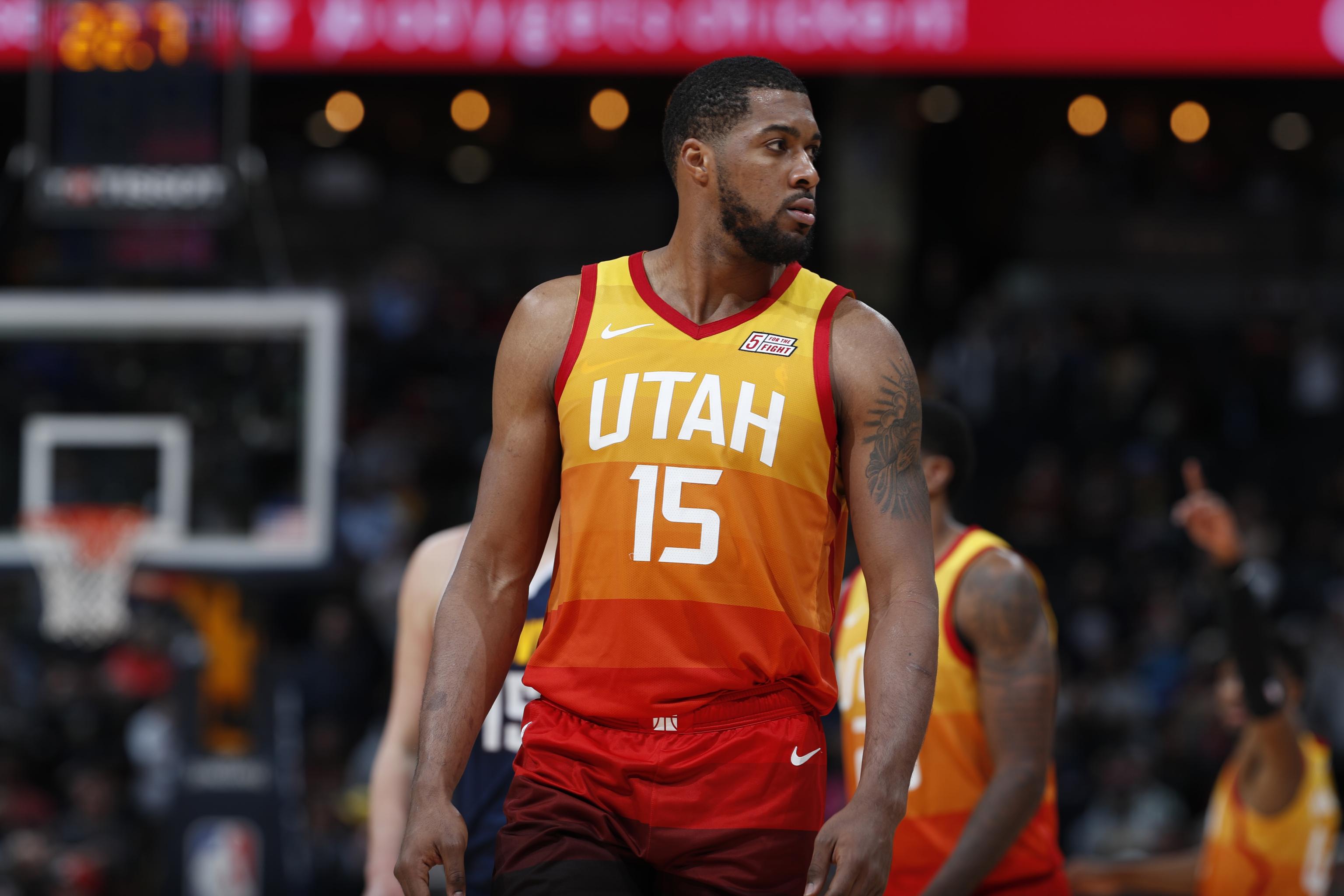 After spending a season in New Orleans, Favors goes back to Utah where he spent eight years. Utah clearly sees an opportunity to make a move up in the West and felt bringing back Favors with his playing experience in Utah and the league would be good for the ascending Jazz. While he makes about as much as Harrell this year, the Jazz needed to make a move and players don't usually see Utah as a hot destination. Favors can play both the four and five and will be a useful rotation option for Rudy Gobert.
Liked this article? Follow me @ShmeedShmeed on Twitter and check out all of our other NBA content here at Belly Up Sports.