It's the moment we have all been waiting for: the Madden 22 cover athletes have been announced. Some speculated the delay was from Aaron Rodgers being the intended athlete, or Derrick Henry would have been the athlete. This turned out not to be the case, as Patrick Mahomes and Tom Brady will grace the Madden 22 cover. This is a big problem.
The History of the Madden Cover
The first edition of John Madden Football came out in 1988 originally for the Apple II (then being ported to the Commodore 64 and MS-DOS) with John Madden himself on the cover. Madden would be on every cover until 2000, when Eddie George appeared on the cover of Madden 2001. Daunte Culpepper was the first QB to appear on the cover in Madden 2002, with Ray Lewis being the first defensive player (and alleged murderer) on Madden 2005. Then on the 2010 edition, the first wide receiver and duo cover was released, with Troy Polamalu and Larry Fitzgerald being the cover athletes. The last big first was Madden 25, which had the first retired player on the cover in Barry Sanders.
That was a lot of pointless information about the history of Madden cover athletes. Well, there's a reason for that. The Madden 22 cover is giving us another first.
Our First Repeat
Gameday happens here. You ready? 💪 @EAMaddenNFL

Pre-Order #Madden22 today: https://t.co/tcGMKakkZF pic.twitter.com/wmoyJUPEon

— The Checkdown (@thecheckdown) June 17, 2021
Madden has done a good job of not repeating athletes. It's not hard to do, as there are new players every year, but still, give credit where credit is due. It is EA after all. However, the Madden 22 cover will feature the Madden 20 cover athlete and the Madden 18 cover athlete, Patrick Mahomes and Tom Brady respectively. This is so stupid and EA needs to fire their marketing/design team (I am available.)
A Two Athlete Cover is Cool
I am not opposed to two athlete covers. Madden 10 with Fitzgerald and Polamalu was cool. Having two offensive players on different teams is so dumb though, especially if they've already been cover athletes. There are better ways to do a duo cover (with examples from who people think the cover athlete should have been), and better ways to have players who have already been on the cover.
Defense vs Offense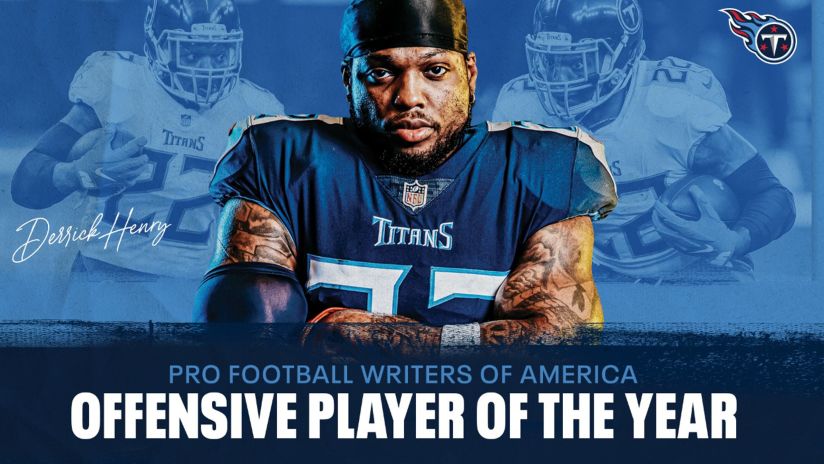 A lot of people think Derrick Henry should have been on the cover. I don't necessarily disagree: back to back rushing titles and a 2000 yard season is impressive. He was also the 2020 Offensive Player of the Year. Why not re-do the Madden 10 cover, but with Henry and the 2020 DPOY in Aaron Donald? And before you say "they didn't play last year," remember, it's a video game. Madden should highlight the best players from the prior season, so why not put Henry and Donald on the Madden 22 cover?
Teammates
If you want to include two offensive players, why not make them teammates? Aaron Rodgers is the Reigning MVP, and Davante Adams was one of, if not the, best wide receiver in the league last season. They are one of the dynamic duos in the NFL, why not put them on a cover together? Because Madden is stupid. I understand that we don't know what Rodgers is doing, but even if he retires that'd be a great cover.
Retired Repeats
Not necessarily for the Madden 22 cover, but a more significant year would be great with a "legends of the game" cover. And I don't mean NFL legends, but Madden legends. Put Mike Vick on the Madden 24 cover for the 20th anniversary of him being the most broken playable character in a video game, or Ray Lewis and Eddie George (if they want a duo) on the 25 cover. Repeating so soon (with Brady and Mahomes both being on it in the past five years) makes no sense and only continues the belief that Madden is lazy and is the same game every year.
Too Many Quarterbacks
Look, I get it. Quarterbacks are the most important position on the offense. However, prior to Madden 21, do you know how many times quarterbacks were the cover athlete in back to back years? Once. Madden 08 featured Vince Young, and 09 featured Brett Favre. There was even a stretch where no quarterbacks were featured from 2012 to 2017. Well, now we're going for a threepeat of quarterbacks. Give me some variety. I want to see Derrick Henry, Aaron Donald, Deandre Hopkins.
Like the selection of cover athletes? Well, you're wrong (or a Chiefs/Buck fan), but let me know on twitter (@BellyUpKev), and check out some great content on Belly Up!