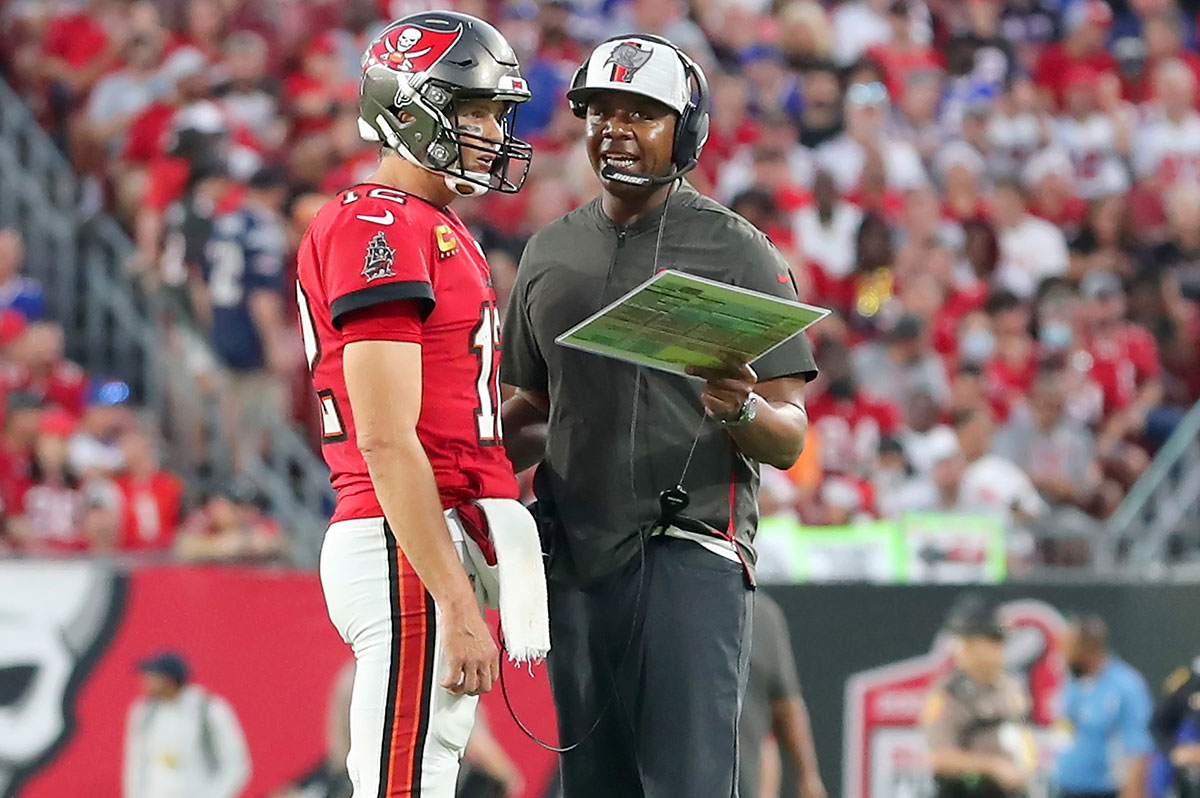 The Chicago Bears fired Matt Nagy after going 6-11 this season. What Nagy failed to do was win a single playoff game during his four-year tenure. Let's take a look at who could replace him at head coach.  
5. Brian Daboll (Bills OC)
Brian Daboll has been the OC for Buffalo since 2018 and coaching in the NFL since 2000. The Bills took a quarterback out of Wyoming and formed him into one of the league's up-and-coming players.
In contrast, a fear I have is his ability to call plays. The Bills can often get away from the run game and rely heavily on Josh Allen. However, he has a long history of working with quarterbacks and deserves that respect.  
4. Leslie Frazier (Bills DC and former Vikings Head Coach)
Getting a defensive-minded head coach isn't ideal, but Frazier has a lot to offer. He has been coaching in the NFL for over 20 years. His only head coach opportunity was with the Vikings from 2011-2013. He was able to take the Vikings from a 3-13 season to a 10 win season and making the playoffs.
For those who don't know, Frazier is a former player for the Chicago Bears. Not only was he a player, but a part of the Chicago Bears only Super Bowl win. Furthermore, getting someone who understands the history of the team could go a long way.
3. Nathaniel Hackett (Packers OC)
As a Bears fan, this was tough to swallow. I can see the headline reading "Bears, can't beat them, so join them". Nevertheless, he is a hot coaching candidate with value. Nathaniel Hackett has been the OC of the Green Bay Packers since 2019. In that time, Rodgers has won MVP and is the favorite to win another. 
Finding Fields a "QB Whisperer," is what every fan wants. The development of Fields is a priority for whoever takes the job. In Addition to Green Bay, Hackett has had stints as the OC for the Jaguars and Bills. 
2. Byron Leftwich (Buccaneers OC)
Similar to Hackett, he has experience working with one of the greatest quarterbacks of all time. Bryon Leftwich has been with Tampa for the past three years as the offensive coordinator. If you think Brady deserves all the credit, guess again. Leftwich helped set the groundwork before Brady even got there. In Byron's first year, Jameis Winston was remarkable and passed for 5,000 yards and 33 TDs. 
Moreover, getting an offensive-minded coach that has a successful background with quarterbacks could be what Chicago needs. Something Leftwich does well as a play-caller is not giving up on the run. It could be easy to rely on Brady but Tampa does a great job staying committed to the game plan. Leftwich would be looking for the best interest of the Bears' offensive centerpieces in Justin Fields and David Montgomery. 
1. Brian Flores (Former Dolphins Head Coach)
At the top of the list, is arguably the hottest name among available coaches. Flores was recently fired from the Dolphins but gave that team a culture it hasn't seen in years. He held a 24-25 record as the head coach. In the Dolphin's last nine games of the year, the team went 8-1. 
The Bears get a coach with a great background and can help rebuild the culture. Flores is a players' coach and that would make Chicago a great destination for free agents. Also, he is highly respected around the league and in my opinion, an up-and-coming great coach.
To stay connected to my future content, follow me on Twitter. Don't forget to take a look at Belly Up Sports for all your sports content. If you enjoyed this article, take a look at Coby White Up for Grabs?