The Nets and Celtics have been in trade talks surrounding the Star Wings of Jaylen Brown and Kevin Durant. In the original package, Boston reportedly offered Jaylen Brown, Derrick White, and First round pick. Brooklyn declined as they wanted Marcus Smart, another rotational piece, and more picks. As for Brooklyn, there is not much leverage to be demanding in this trade. The market has settled down for Durant, and Boston already has one of the best teams in basketball. They could move into next season with who they have now. The Nets and Celtics could both have wins and losses from this trade.
For The Nets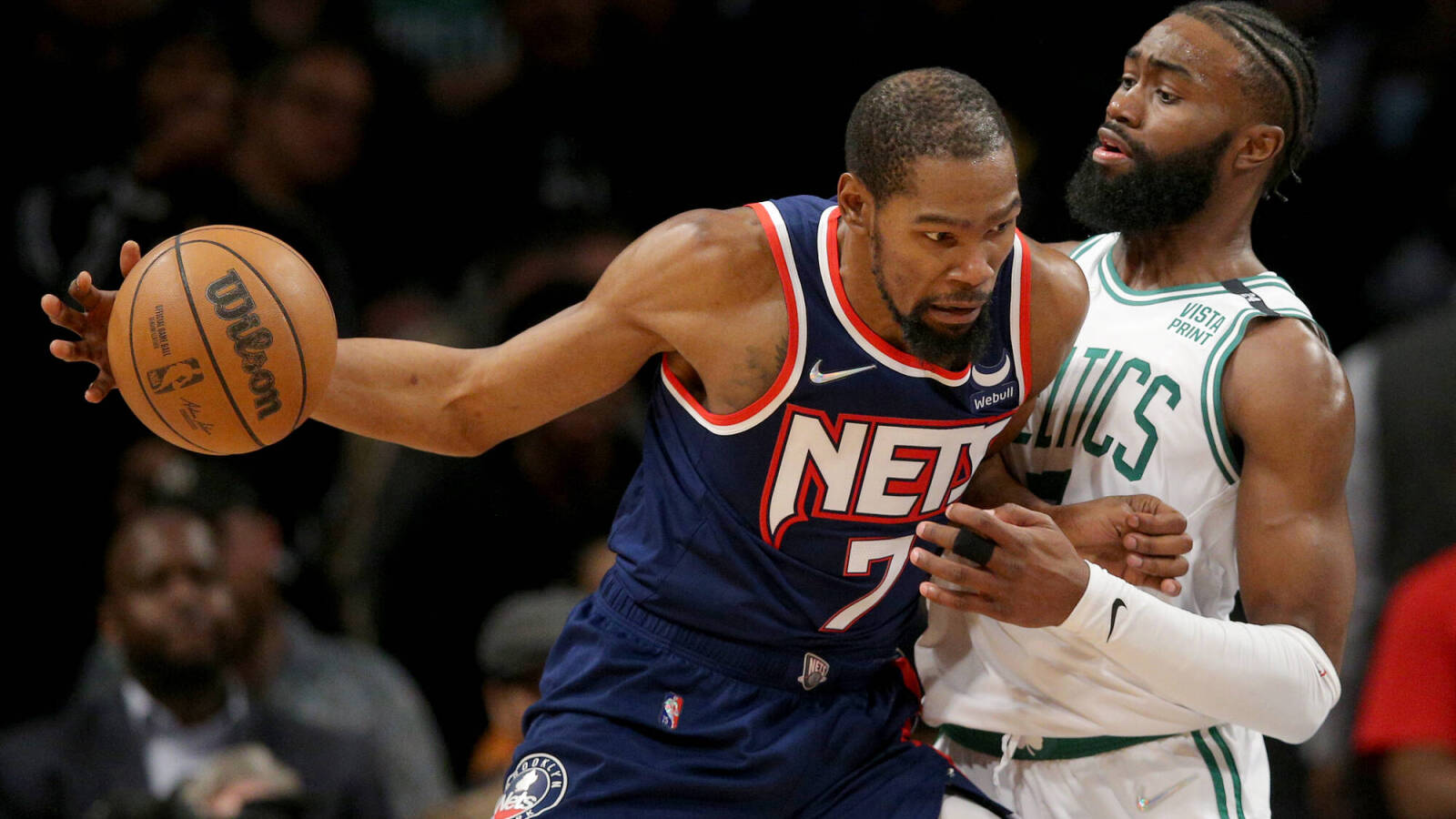 The Nets would be losing one of the greatest scorers the game has ever seen and a top-ten player in today's game. There is not much you can do to improve that situation. However, Boston has one of the best packages for the Slim Reaper. Jaylen Brown is an all-star entering his prime while being a presence on defense. Add that with the pesty guard duo of Derrick White and Marcus Smart, and suddenly you have three good defending guards to go along with some playmaking. The Nets would undoubtedly improve. Depth would be much better and still have an excellent chance to get a high seed in the East.
The Nets would almost certainly win this trade if Boston weren't as good as they were.
For The Celtics
Smh

— Jaylen Brown (@FCHWPO) July 25, 2022
Losing your Robin and your Defensive Player of the Year would absolutely blow. Unlike the Nets, getting back Kevin Durant does not make up for those pieces all the way. The scoring would be so phenomenal alongside Jayson Tatum, and the playmaking will stay the course. However, the Celtics are prided on defense, and losing three defenders for an elite scorer who picks and chooses on defense is tough. By no means would the Celtics get worse. As much as Smart and Brown made the identity of the Celtics, neither of them is currently Kevin Durant. Brown has that potential to pass a current Kevin Durant, which is why this should be a no-go from Boston.
This could be a win for the Celtics and Nets because this whole thing could be a fake. Toronto has been whispered to be a spot for Durant but won't part with Scottie Barnes. If Toronto sees that Boston is "willing" to give up Jaylen Brown, that could get the Nets some leverage on the Raptors for Barnes.
Final Thoughts
Who exactly wins this hypothetical trade? The Nets by a good margin. Getting an elite three-level scorer who plays defense at the age of 25 is a good get for anyone. Kyrie Irving would favor staying more as he has relations with Smart and Brown. While the Celtics would still be the better team and the Title Favorites, parting with the future for today is not a move to go for when Tatum is just 24. Jayson Tatum has been open about winning a title in Boston, and trading his left and right-hand man isn't the way to go about it.
Follow me on Twitter for more sports news and analysis! Also, tune into the Sideline Summit podcast on all platforms and follow us on all platforms for sports news and analysis. Be sure to check out some other Belly Up Articles here.