OTA's have arrived quickly following NFL Free Agency and the NFL Draft. Here is a look at which teams got the best and worst out of the 2019 NFL offseason.
Most Improved
Key Acquisitions
Odell Beckham Jr, WR (Trade)
Olivar Vernon, DL (Trade)
Greedy Williams, CB (Draft)
Kareem Hunt, RB (F/A)
Sheldon Richardson, DT (F/A)

Key Departures
Kevin Zeitler, OL (Trade)
Jabrill Peppers, S (Trade)
Jamie Collins, LB (Released)
Emmanuel Ogbah, DE (Trade)

Trading for star wide receiver Odell Beckham Jr. will be a huge boost to the young and talented Browns offense. Acquiring Kareem Hunt via free agency was a bold move for the Browns as he was cut by the Chiefs and is facing a lengthy suspension after video was released of him kicking a woman in a hotel. The Browns signed Hunt to a 1 year deal for just under $1M. After Hunt's suspension (returning Week 9), he'll create a dynamic backfield with second year running back Nick Chubb. Drafting talented LSU cornerback Greedy Williams to pair with Denzel Ward is something worth keeping an eye on this season as the two young cornerback could be one of the best duos in the NFL. In my opinion, the Browns are the most improved team. They'll also will be an organization opposing NFL teams should be worried about.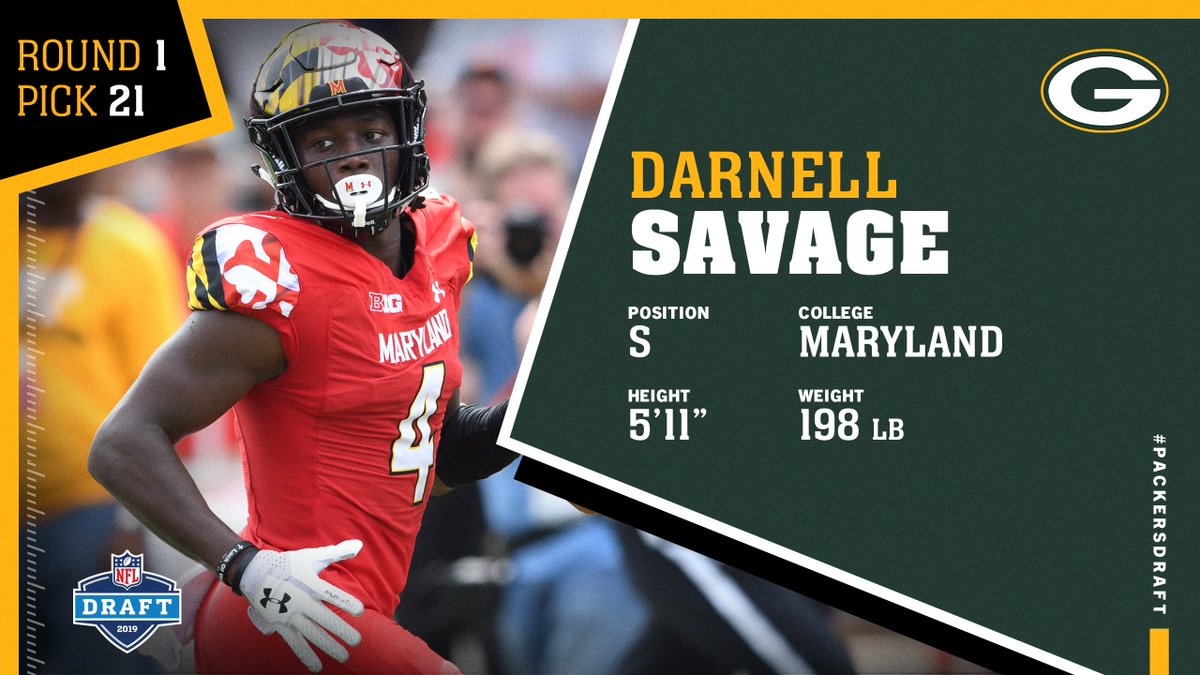 Key Acquisition
Adrian Amos, S (F/A)
Za'darius Smith, LB (F/A)
Preston Smith, LB (F/A)
Billy Turner, OL (F/A)
Darnell Savage, S (Draft)
Rashan Gary, LB (Draft)
Jace Sternberger, TE (Draft)

Key Departures
Clay Matthews, LB (F/A)
Randall Cobb, WR (F/A)
Nick Perry, LB (Released)

The Packers decision not to add a receiver during the draft or through free agency after the departure of Randall Cobb is a sign of confidence in the young players they drafted a season ago. Their decision not to bring back Clay Matthews who is currently 33, but instead sign younger players in Preston Smith and Za'darius Smith who are both 26 years old, could prove to be a wise decision in the long run. Green Bay also used the draft to add to their offensive line to help protect their franchise player, Aaron Rodgers. Additionally, they drafted tight end Jace Sternberger who will benefit from learning under Jimmy Graham and playing with Davante Adams.

Key Acquisitions
Le'Veon Bell, RB (F/A)
C.J Mosley, LB (F/A)
Jamison Crowder, WR (F/A)
Kelichi Osemele, OL (Trade)
Quinnen Williams, DT (Draft)

Key Departures
Anthony Barr, LB (backing out of deal)
Darron Lee, LB (Trade)
Buster Skrine, CB (F/A)
James Carpenter, OL (F/A)

The Jets might have had the best offseason of any team. However, they spent a lot of money in signing start running back Le'Veon Bell and linebacker C.J Mosley. The Jets lost offensive lineman James Carpenter but managed to trade for former Raider Kelichi Osemele who is a quality replacement. The Jets also got one of the 2019 Draft's best players in defensive tackle Quinnen Williams. Anthony Barr agreed to a deal with the Jets, but ultimately backed out to sign re-sign with the Minnesota Vikings.

Least Improved

Key Acquisitions
Golden Tate, WR (F/A)
Jabril Peppers, S (Trade)
Kevin Zeitler, OL (Trade)
Daniel Jones, QB (Draft)
Dexter Lawrence, DT (Draft)
Deandre Baker, CB (Draft)

Key Departures
Odell Beckham, Jr WR (Trade)
Olivier Vernon, DL (Trade)
Landon Collins, S (F/A)

The Giants lost three of their top players in Odell Beckham Jr, Landon Collins, and Olivier Vernon. The Giants took heat for drafting Daniel Jones at number 6 while also having the #17 overall selection all while Ohio State QB Dwayne Haskins was still on the board (went #15 overall). Obviously it remains to be seen what Daniel Jones will be able to do at the NFL level, but it feels like the Giants reached for him while missing out on other talented draft prospects.

Key Additions
Mark Ingram, RB (F/A)
Earl Thomas, S (F/A)
Marquise "Hollywood" Brown, WR (Draft)

Key Departures
C.J. Mosley, LB (Released)
Joe Flacco, QB (Trade)
Eric Weddle, S (Released)
Terrell Suggs, LB (F,A)
Za'darius Smith, LB (F/A)
John Brown, WR (F/A)
Michael Crabtree, WR (Released)

Sure, the Ravens added Earl Thomas and Mark Ingram, but they lost huge contributors of their 2018 starting defense that ranked 1st in yards allowed per game (292.9) and 2nd in points allowed per game (17.9). The Jets gave C.J Mosley a contract that the Ravens wouldn't be able to match. They were able to upgrade at safety, going from Eric Weddle to the game's top safety in Earl Thomas. As far as the receiver position goes, the Ravens cut ties with Michael Crabtree and lost John Brown to the Bills in free agency. However, the Ravens were able to draft one of, if not the top, receiver of the draft in Marquise Brown.

Key Additions
Mark Barron, LB (F/A)
Donte Moncrief, WR (F/A)
Steven Nelson, CB (F/A)
Devin Bush, LB (Draft)

Key Departures
Antonio Brown, WR (Trade)
Le'veon Bell, RB (F/A)
Marcus Gilbert, OL (Trade)

The Steelers did the best they could with Le'Veon Bell and Antonio Brown forcing their exits from the organization. However, losing two of their top players is a huge blow making the Steelers having a tough offseason. They only got 3rd and 5th round draft picks for Brown and will likely get a compensatory draft pick for Bell leaving in free agency. Pittsburgh will most likely be able to bounce back from their star players leaving as they saved large amounts of money and have talented young players capable of replacing Bell and Brown.

This is just my analysis of the NFL teams I believe had the best and worst 2019 offseason. Obviously things can change depending on how well players perform. A season ago, there were many breakout performers such as James Conor, Philip Lindsay, Patrick Mahomes, and Eric Ebron to name a few. In the long run, we may find that some of these teams struck gold with their transactions, but it's a long season and anything can happen in the NFL.