With the Detroit Pistons coming off a quick first round exit this season, it is vital they garner as much value from the minuscule assets at their disposal as humanly possible. That would very much include a cost-controlled prospect with some red flags, or a veteran of the college game that can translate into a role player quickly. In the previous draft, Detroit went with a mixture.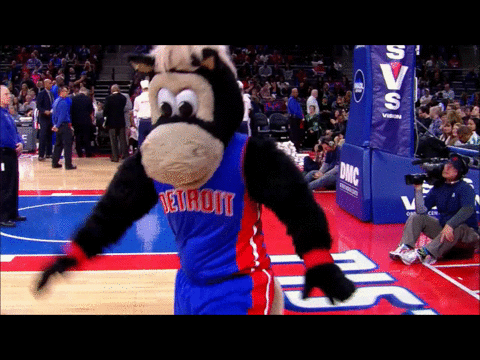 Detroit Pistons Need To Get Value Out Of Pick 45
Bruce Brown Jr was coming off a solid, slightly disappointing sophomore season at the University of Miami. That was due in large part to a foot injury that required surgery, resulting in 19 missed games. Detroit ended up selecting him at pick 42, and the receipts on his first season in Motown have been mostly positive. While the numbers left plenty to be desired, Brown was able to lock down a rotation spot playing just under 20 minutes a night. For a mid second-round pick on a playoff team — albeit the 8th seed in the East — to get those kind of minutes is, at the very least, a promising footnote to an otherwise mundane season. While Brown may never be much more than what he is now, what he gives Detroit is a solid wing option who now has a full NBA season under his belt. I'm not sure many people had Bruce Brown Jr. garnering 56 starts last season, either. Now the Detroit Pistons must strike in the second round again.
Who Is Darius Bazley?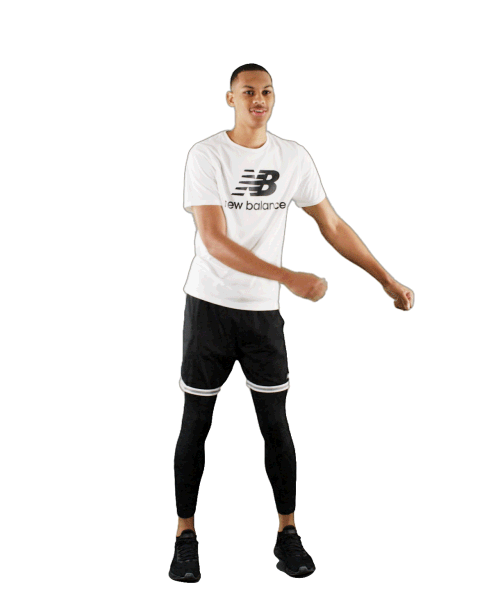 Darius Bazley could have went to any one of big time NCAA schools last season. Ranked 18th overall by Rivals in the 2018 Class, Bazley eventually decided on Syracuse. Then it got interesting. Bazley opted against a one-and-done season in New York, choosing instead to take a year to prepare for the NBA draft on his own — a one year, one million dollar internship to pass the time. After signing with Klutch Sports (and basketball's super agent Rich Paul) Bazley agreed to an Internship at New Balance that paid him at least $1,000,000 and up to $14,000,000. That's the backstory, and it's been talked about plenty. A major positive he has going for him is that he'll be one of the youngest players in the draft, turning 19 just before the upcoming draft. What kind of basketball player is he though? With over a year away from competitive basketball questions were certainly mounting.

NBA Combine Performance
At the NBA Combine, Bazley went a long way towards squashing those thoughts. Taken with a grain of salt, as the NBA Combine can provide us with a fair share of athletic thrill with no basketball skill, Bazley had a very good showing. In Scrimmage Number Two, Bazley filled his stat line: 7 Points, 5 Rebounds, 1 Assist/Block/3PFG. Each prospect played roughly 20 minutes a piece, so his numbers don't pop necessarily, but when combined with his second performance —11 Points, 2 Rebounds, 2 assists , 2 Blocks, and 1 Steal — he looked very solid overall.
While his measurable aspects were all over the board, and his shooting performance in combine drills was far from ideal, Bazley still showed an ability to play with his peers in the draft class. A 7-foot wingspan with an 8'11 standing reach also shows how much potential is in his basketball body. Unlike the other NBA Draft rebels — Jalen Lecque, and to a lesser extent forgotten man Brian Bowen — he has the right combination of skills, potential, age, and lack of off the court issues to take the chance on such an unproven commodity.
The biggest and most important question seemingly answered, if Bazley does make it that deep into the draft, the Detroit Pistons should not hesitate to pull the trigger. They've had him in for a workout so minimally he is on their radar.
If they were to miss out on him, Detroit has a couple different choices to think about as secondary and tertiary options. One significant option would be the lightning fast Point Guard from Tennessee, Jordan Bone. Bone followed his stellar Junior season by lighting up the combine sheets. Leaving Tennessee a season early wasn't a major shock, that said another season would certainly not have hurt him much. A mid second-round projection is where he sits right now, but what I will say is whoever nabs him in the second round will get a steal. He is ultra competitive with a knack for finding his teammates in transition, with a very good outside shot. There is not much to dislike about Bone, except that he is probably more in the mold of a finished product as opposed to the non-sculpted basketball potential that lies within Darius Bazley. Both players provide one end of the second-round spectrum.