We are now just days away from the draft this Thursday and boy I will tell you I am giddy! For as long as I can remember I have always been a draft nerd and can confirm that has not changed. I mean heck, they are even running virtual test runs and I wish I could watch. Now let's talk about the deepest in this class, Wide Receiver.
Yesterday I gifted you all with my top Running Backs in this years draft. Today I will be giving you who the best ball catchers are. This receiving class might even be more loaded than the the Running Backs. The major difference is the top talent. Not knocking the RBs, but there are some freaks of nature at the WR position that should and will make an impact in 2020.
5. Tee Higgins, Clemson
This is my guy. He has the size, speed, and go up get it ability that you want at this position. For some reason he is not getting the love I believe he deserves. I have heard some say that he doesn't have that it factor and competitive edge at wide receiver that teams are looking for. If I am a team and he is sitting there at the end of the first round, or even beginning of the second, you go get him and turn him into a superstar.
Best Fit: Eagles, Ravens, Texans, Jaguars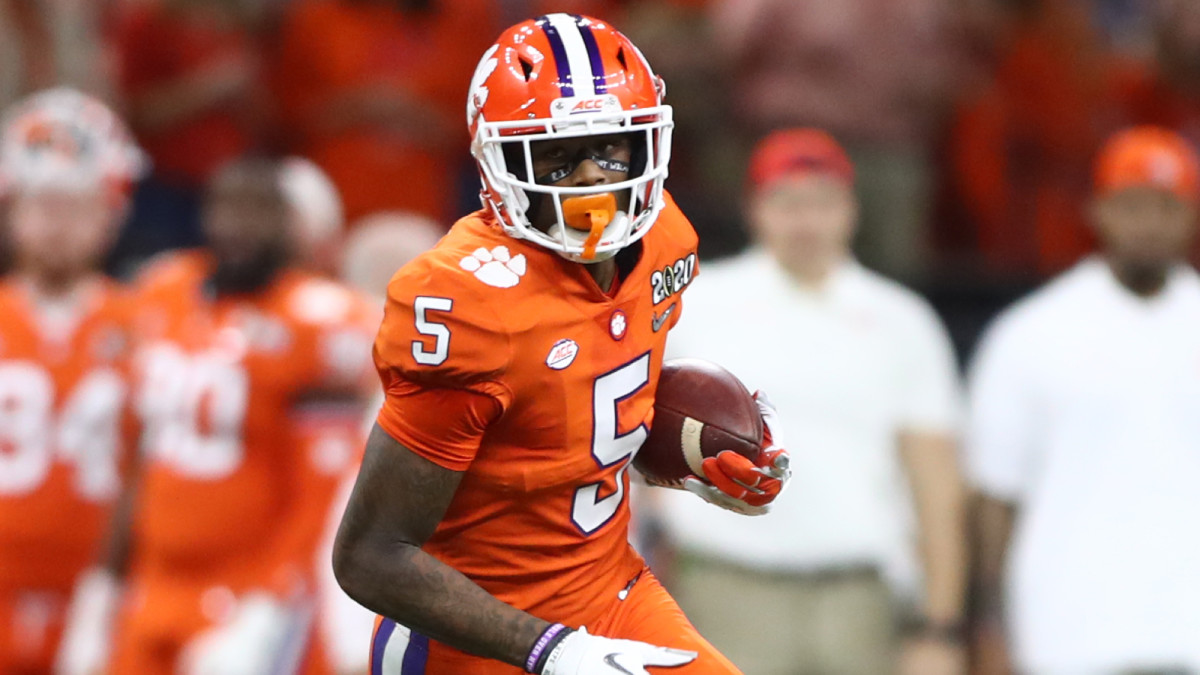 4. Henry Ruggs III, Alabama
One thing we know for sure about this guy is that he can straight fly. He ran a 40 time of 4.28 which was slower than he wanted which is insane to think. I am a little worried that his 40 time will give teams bias to take him earlier because of a certain wide receiver like Tyreek hill. Hill is a transcendent talent that not many can emulate. Ruggs was not even the best receiver on his team because of the stud that is Jerry Jeudy. I am curious to see how Ruggs turns out if he is treated as the main guy.
Best Fit: 49ers, Broncos, Texans, Cowboys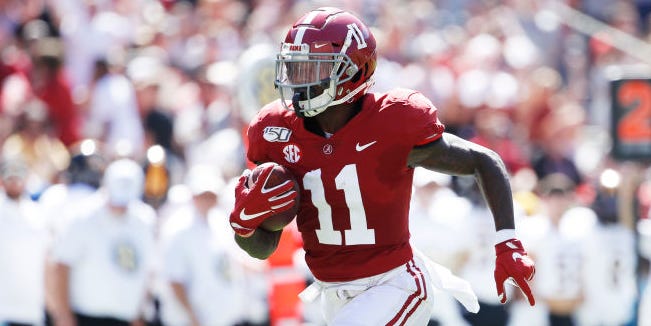 3. K.J. Hamler, Penn State
There goes that man! That is what I expect annoucncers to be saying all season long with this guy. He is playmaker that makes people miss often. My hatred toward Penn State cannot even stop me from leaving this guy out of my top 5. Every time I watched Hamler on the big screen he was making the opposing defense look silly. His small stature is something to worry about, but I think he is too good a talent to pass on.
Best Fit: Broncos, Colts, Redskins, Panthers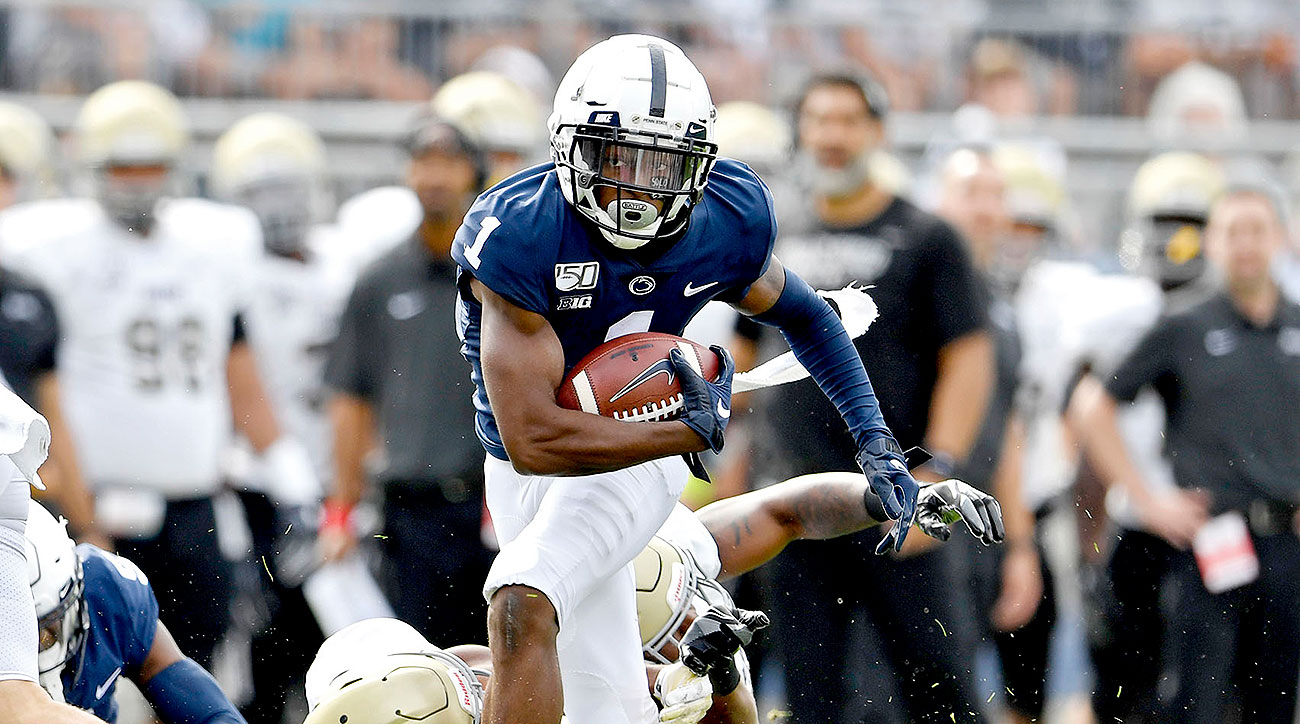 2. Jerry Jeudy, Alabama
Alabama is turning into Wide Receiver U, if they are not labeled that alreday. Year after year you see elite receivers coming out and making an impact right away. He runs clean routes, has great speed, and happens to have great hands. There really isn't much to say about Jeudy other than that he is a can't miss guy. He is ready for the big stage and will make any NFL quarterback very happy.
Best Fit: Jets, Raiders, Colts, Jaguars
1. Ceedee Lamb, Oklahoma
This man has superstar written all over hime. First off his name ranks the best in all of the draft. I wish John Madden was still in the broadcast booth because I would love to hear him call his name. He is a top line freak of nature that can go up and get any ball he wants. I think Lamb is this years Julio Jones and will be tearing up NFL Defenses for years to come.
Best Fit: Raiders, Jets, Eagles, Jaguars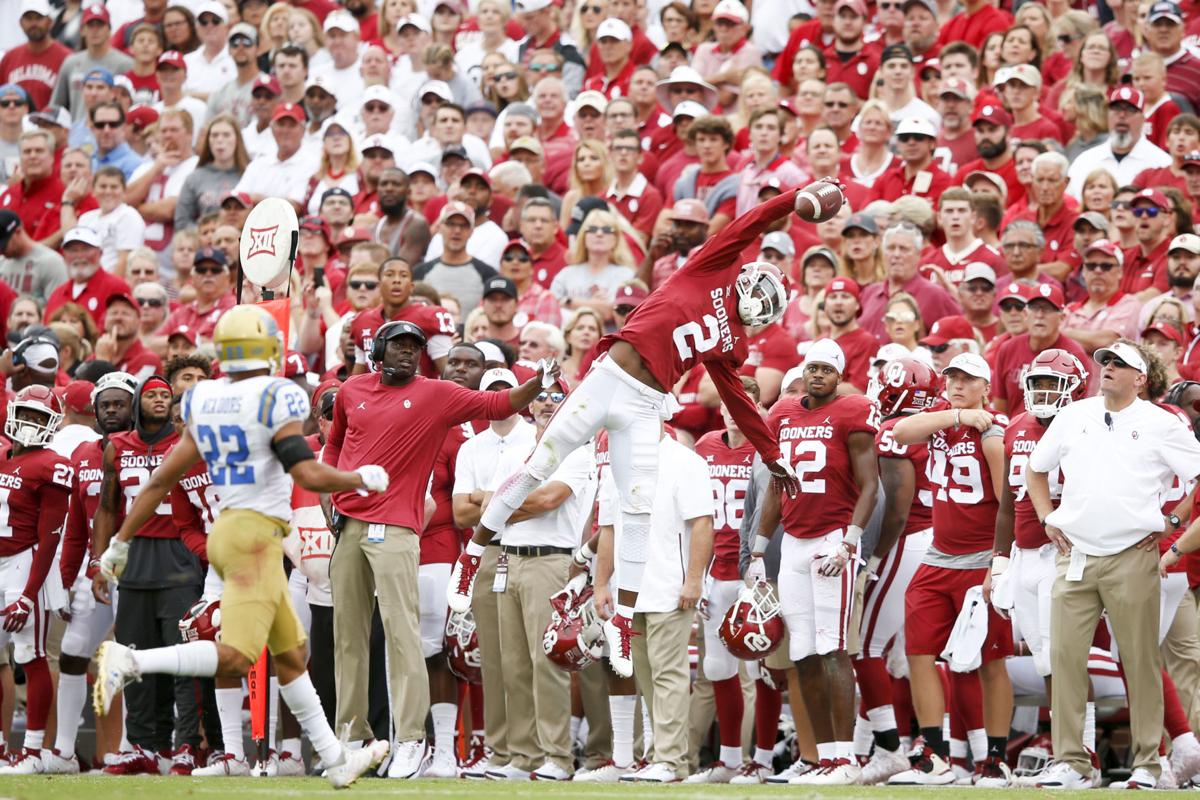 This top 5 can go really any direction. You could almost rotate up to 7 or 8 guys in this and it still be accurate. This class is loaded, but I think these are the best of the bunch. I am looking forward to watching this entire wide out class next year.
If you agree or disagree with this list, let me know via twitter @BellyUpReilly or leave a comment below. Check back in tomorrow as I put out my Top 5 Quarterbacks and my "Grade A" mock draft. We are only a few days away ladies and gents.