There isn't much nuance with this headline because there really isn't a need to discuss whether or not Tua Tagovailoa will start the first game of the season for the Dolphins. But, since folks are wildly thirsty for any kind of sports' content (me too) trying to get an answer to a question that can't possibly be answered until September seems fair. Let's be real, we'd be having this conversation whether we were still living some form of quarantine life or not. Like Agent Smith said once said, it was inevitable.
The talk of Tua starting for the Dolphins sooner than later began like most Dolphin's rumors do; from some rando from the front office. Barry Jackson reported earlier in the week that:
"One person who spoke to the Dolphins' front office came away with the impression that while it's likely Fitzpatrick will begin the season as the starter, Miami isn't opposed to playing Tagovailoa as a rookie if he earns the opportunity at some point this season,"
I don't know how anyone who reads that quote doesn't immediatly do this…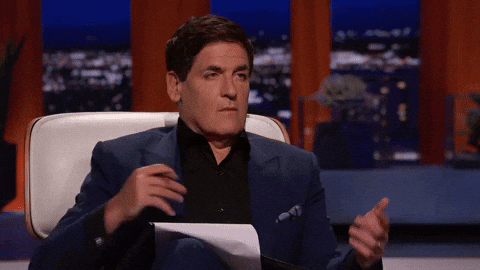 Did you think that the Dolphins would ever come out and say that there was no way Tua would start or play during the 2020 season? When has anyone ever done that? Even if the Dolphins believed that, which they don't, they would never say that.
How the Cycle Works
I realize that Tua is coming off the hip injury and that the conventional wisdom heading into the draft was that whoever drafts him would do so knowing he wasn't going to play in 2020. The thing about that is that isn't how it works. I wrote back in January that you needed to get ready to see the videos of Tua working out and making his injury look like a thing of the past. That you'd even get people saying that his hip is even stronger than it was before he injured it. That's how this works and there's no way of stopping that.
The plan, from the start, was not to have Tua start the year but for Ryan Fitzpatrick to open the season. Fitz is coming off a 19/13 TD/INT ratio with a team that was trying to lose. And the fact that Fitzpatrick has played in new offensive coordinator Chan Gailey's, offense before gives him several legs up on Tua in an off-season where there's no telling when teams will be allowed to convene together. It's really not that hard to figure out.
Again, How the Cycle Works
But to think that Tua would ride the bench all year behind Fitzpatrick and possibly even Josh Rosen is another thing that simply doesn't happen. I even wrote months ago that the ideal scenario is for that to happen. But, when was the last time a quarterback drafted in the first round didn't start a game in their rookie season? It's a decent question you can ask your friends. They'll probably get it, but still fun. The answer is Aaron Rodgers back in 2005.
The Odds
The point is, the odds are very low that Tua won't start at least one game this year. It's precisely why I feel he will start sooner than later. He just won't start the first month or so. There is a reality out there where Fitzpatrick is lighting it up, the offense is clicking on all cylinders, and there's no good spot in which to insert Tua. I hope that happens because it means the Dolphins are in the hunt for a playoff spot. This is something I, actually, think is possible especially with the added seventh seed. But being the odds man I am, I know Fitzpatrick stringing together two productive seasons in a row has the same odds as me at beating Marble Madness.
So, get used to hearing Flores, Grier, and whatever other front-office folks saying that they aren't ruling out Tua starting and that the man who puts them in the best position to win will start. But understand, it will be Fitzpatrick beginning the year under center and that is a good thing. You'll hear how much Tua is learning the playbook at break-neck speeds and how much he's physically ready to go. Fitzpatrick starting is the plan and it has been in motion since January of 2019. No reason to stray the course. Have a great, safe Friday. Cheers.
Follow me on Twitter @2ndSatSports and check out other NFL articles by the Belly Up team.