NBA All-Star weekend in the year 2021 has been significantly shrunk down and condensed due to the ongoing nature of the Covid-19 pandemic. And rightfully so. What would be a full weekend of events has been downsized to one Sunday of the main, player-focused competitions. The Skills Challenge, 3-Point Contest, Dunk Contest, and All-Star game. Leaving behind two major events in the Rising Stars game, and my favorite, the Celebrity Game.
One could argue the NBA shouldn't even be putting on All-Star weekend for a number of reasons. The season is already condensed and the players are in dire need of a real break. The league is gathering its top talent and putting them all in one spot in the middle of the pandemic-season. And they're mashing it all together in one day, potentially diminishing the quality of the events. Why, you might ask? Money. It feels like that's always the answer to situations like this. But it's the correct answer.
The Celebrity Game has always been one of my favorite events of NBA All-Star weekend because it gathers the most unlikely group of people, from artists to former athletes to influencers, and puts them on a basketball court together. Basketball is also one of the easiest sports for your average person to partake in, even if they've never dribbled a ball in their life. And since I'm being deprived of this annual mess of a basketball game I'm going to create my own. Here's how we're going to do it.
The Setup
Given the circumstances, the NBA initially postponed All-Star weekend. It was originally scheduled to take place in Indianapolis and ultimately settled on Atlanta as the site for their condensed weekend. This gives me, the 2021 All-Star Celebrity Game commissioner, two easy starting points for personnel selection. Atlanta is a hub for pop-culture in America, making for some no-brainer selections on their end. Most selections will be Atlanta-based since they are the host city, with a few selections specific to Indiana as a consolation for having All-Star weekend taken from them.
First off, the teams will each be coached by a representative of each city. Representing Atlanta the commissioner has selected Renee Montgomery, former player and current co-owner of the Atlanta Dream. They will be known as Team Dream. This would be a fun opportunity to publicly represent her new team and the city.
For Indiana, we're going with the Hick from French Lick, The Legend, Larry Bird. They will be known as Team Legend. Back in 1998, Larry coached the Eastern Conference All-Stars. But he's never coached the celebs. Welcome to the big leagues, Larry.
Now that we have our coaches, let's draft our players.
The Teams
I have selected ten players to represent each team in the fictional 2021 NBA All-Star Celebrity Game. Once the player is picked I will give a brief description as to why I believe they deserve such an honor. There is only one rule: No Kevin Hart.
Disclaimer: Team Dream will have more players with direct ties to their city. I'm the commissioner I do as I please.
Team Dream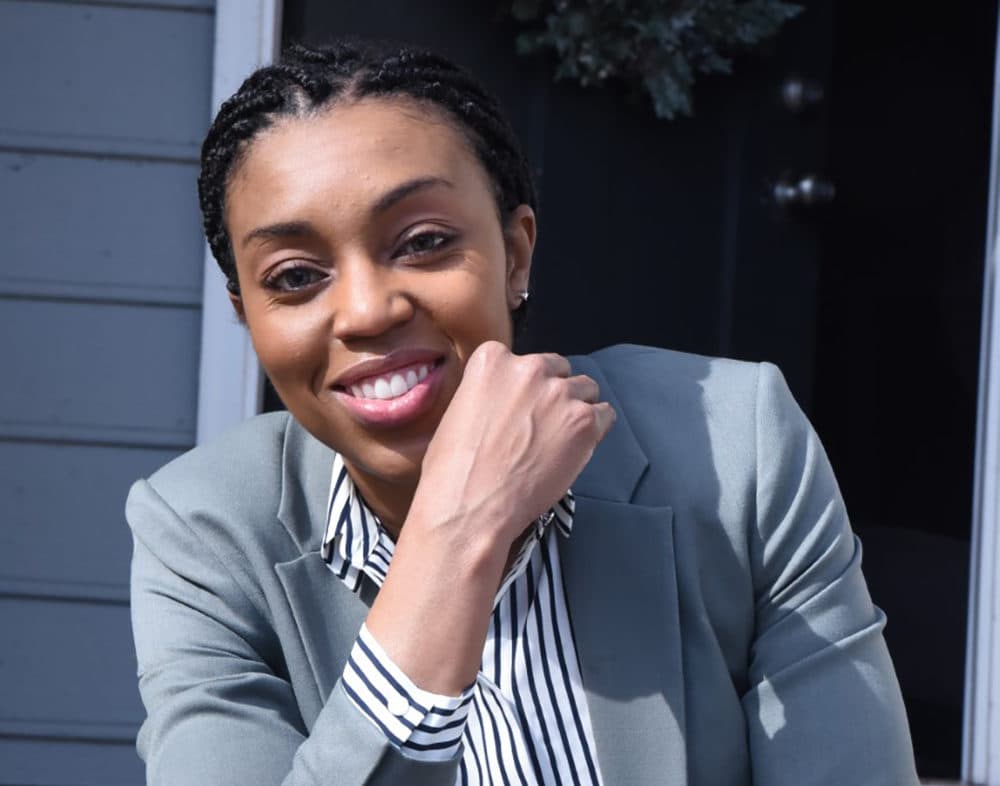 Starting 5
André Benjamin
One half of the rap-duo Outkast, André 3000 returns to the hardwood as Coffee Black. He can give Team Dream a lot of offense and no defense. Just as the Celeb Game intended. We haven't heard from 3K in a while and I'd just love to see him out there on the basketball court.
Quavo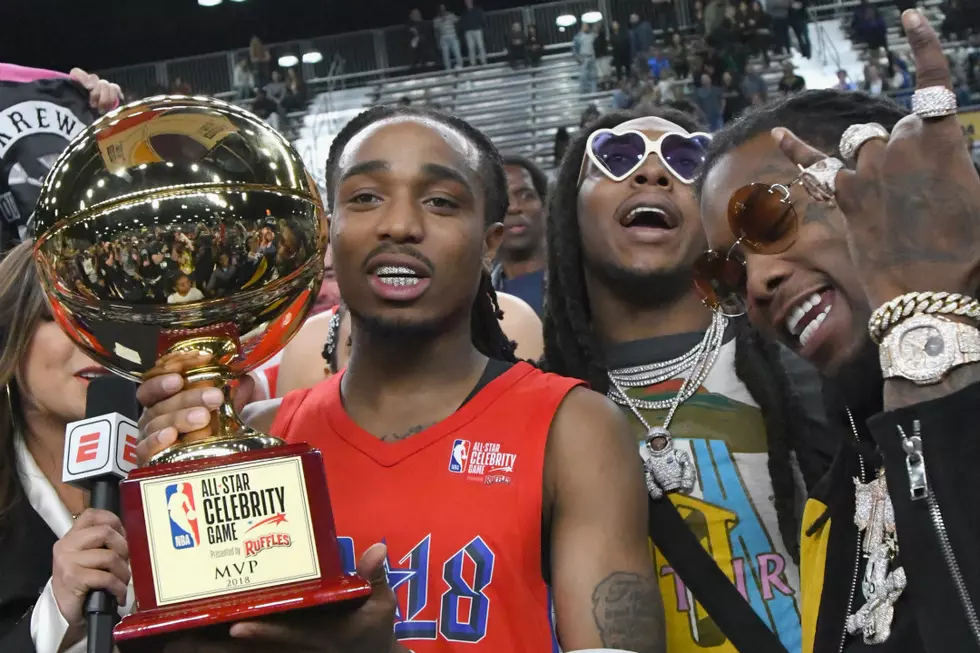 NBA All-Star weekend's Kevin Hart that I think people actually enjoy. This would be Quavo's fourth straight Celeb Game appearance and I would invite him every year if I was running the show. He won the Celebrity Game MVP in 2018 when LA hosted NBA All-Star weekend. He loves basketball, sports in general, and is a great ambassador for the city of Atlanta. Every year since 2018 Quavo has hosted a celebrity flag-football game and community get-together known as Huncho Day in Atlanta. The Migos rapper oozes Atlanta and it would be inexplicable to leave him out of my game.
#NBATwitter – Just how good IS Quavo at basketball? Seems to show out every #NBAAllStar Weekend! pic.twitter.com/lCWQhfqPVW

— The Midweek Midrange (@MidweekMidrange) March 7, 2021
Dominique Wilkins
There's always former pro's in this game. So who better than the greatest player to ever wear the Atlanta Hawks uniform? He's also the color-commentator for the Hawks, maintaining his ties to the city. 'Nique may be 61 years old, but I bet he's still got some game. Besides, the pro's need at least a small handicap against the regular Joe's.
Doris Burke
Before becoming a broadcaster for the NBA on ESPN, DB was a heckuva ball player in her day. As a member of the Providence Friars she became their all-time assists leader upon graduation. She's definitely running point for Team Dream. And to throw in an extra wrinkle, we're going to mic her up and she can call the game from the floor.
Courtney Williams
As a current member of the Atlanta Dream, Williams is going to bring some actual talent to the floor. We need some semblance of a real basketball atmosphere so of course, we're bringing on a professional. Williams was the Dream member chosen due to her ties to the state. She attended Charlton County High in Georgia and holds the record for points in a single game with 42, breaking the record previously held by her mother.
Reserves
2 Chainz
Picking 2 Chainz feels like a no-brainer. Atlanta rapper. Loves basketball and the NBA. Former collegiate basketball player. And he's very popular. So why hasn't he ever played in the Celeb Game? Maybe he doesn't want to play? After a quick Google search, I learned that wasn't the case. We have a bit of controversy here. Our friend 2 Chainz claims he's being "shitted on" by the league due to a past incident in 2013. I will not let this stand. 2 Chainz will be Team Dream's sixth-man. And when he first gets off the. bench and heads to the scorer's table he's getting a standing ovation.
Big Boi
We can't leave the other half of Outkast hanging. Big Boi loves himself some NBA as much as the next guy. But we're starting André 3000 because he has a little more actual basketball experience (this is entirely based off 3K playing a good basketball player in a movie).
Timothée Chalamet
Timothée is strictly here to be the up-and-coming actor who can't play a lick of basketball and draw more eyes to the game. Ratings, baby! Oh and promote Dune and tell us its release has been pushed back again.
Jason Sudeikis
Everyone loves Ted Lasso. Unfortunately for Jason the only way he's getting into my game is if he shows up with the Ted Lasso mustache. He must play in character and he's going to like it. Just as he took over an English Premier League fútbol team, he'll probably try to coach his celebrity basketball team by switching places with Coach Renee at halftime.
Fry Cook at Magic City
This person is not a celebrity. But maybe they should be. Whoever you are, if you make wings as good as Lou Williams and the rest of the world claims, I want to make you a celebrity. You can play in my Celeb Game whenever you want. If you're reading this just have your people call my people and we'll set something up.
Our menu. pic.twitter.com/uoz4sPCftg

— Magic City Kitchen (@magicitykitchen) July 26, 2020
Magic City fry cook is our last player off the bench and officially rounds out Team Dream. A lot of Atlanta based players and a few quirky cooks. Our Indiana team will have less city-ties but more general pop-culture figures.
Team Legend
Starting 5
Randy Moss
We're starting off hot for Team Legend. I think I put together a solid, capable basketball team for Team Dream. So I want to put your minds at ease that this won't be a blowout. NFL players have a history of appearances in the Celeb Game. Most notably, Terrell Owens. TO won back-to-back NBA All-Star celeb game MVP's in 2008 and 2009. I want Randy to show us if he's still got it on the basketball court. He's 44 years old these days but I don't think Randy Moss has been "out of shape" a day in his life.
Adam Sandler
Sandler's basketball acumen is well-known. He loves the sport, the league, and regularly uses basketball as a way to stay in shape. Whether it be on the set of (or featured in) his movies or just in his everyday life. The Sandman can ball and that's just a straight-up fact. A Sandler-Moss pick and roll? Are you kiddin' me? If it's close in crunch time just run that action until they stop it. Plus I just want to see him rocking his signature baggy clothes on national television.
Jamie Foxx
This man can basically do anything and everything. He can act, he can sing, he can act as singers, he's funny, he can act as athletes. He's just good at stuff! He last played in the Celeb Game in 2018 in LA. But the movie Soul released recently and he's back in the news. We're rewarding good art here in the Fictional 2021 NBA All-Star Celebrity Game.
Zendaya
Another person who is just good at everything. Everyone loves Zendaya. How could you not? She's immensely talented and just so happens to also be in an upcoming movie to promote, a little something called Dune! Except in her case, unlike Timothée, she's starting not coming off the bench. Since she's good at everything I wouldn't be surprised if she messed around and won Celeb Game MVP.
Tiffany Mitchell
Rounding out the starting five for Team Legend is an Indiana representative from the WNBA. Tiffany Mitchell is the longest-tenured member of the Indiana Fever. She gets the nod from the Fever because she's peaking right now career-wise in points, rebounds, and assists. And she led the W in free throw percentage last season at 95%. If you want to win me over as a basketball player make your free throws. Larry Bird might play her the whole game because Larry wants to win. He doesn't do equal playing time.
Reserves
John David Washington
Another human just out here killing it on screen who is also a good athlete. He played college football and later signed with the Rams when they were in St. Louis. I'm not sure how good or how interested he is in playing basketball. But Denzel played a little college ball at Fordham back in the day and I feel like he might have made John David appreciate basketball. Not as intensely as Jake did to Jesus in He Got Game but you get the idea.
Lavar Ball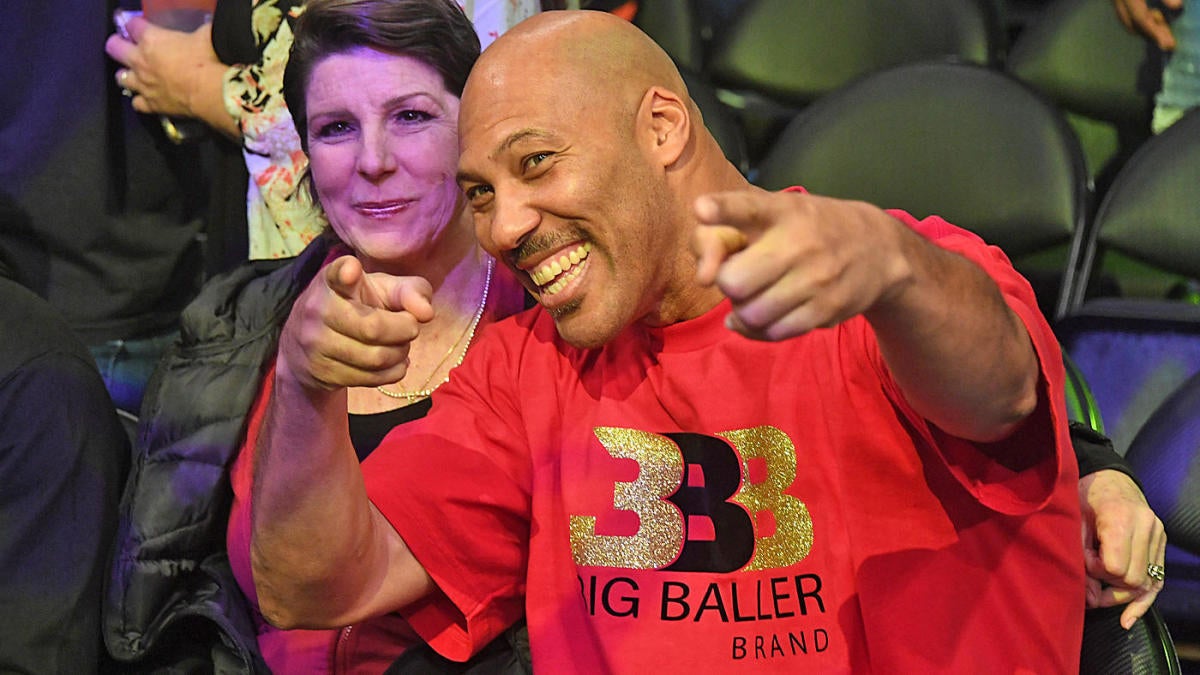 It's time. Lavar may or may not have wanted to partake in this event in the past, I do not know. However, he has earned his spot in the Fictional 2021 NBA All-Star Celebrity Game. He's kept quiet for the better part of a few months – basically since LaMelo was drafted – and he really deserves some credit. He literally spoke into existence getting his sons to the NBA (two of three is admirable). LaMelo is a legitimate rising star. And Lavar still thinks he's better than both his kids and Michael Jordan at basketball. Show us what you got, Lavar! It's your time to shine! Plus the man is a born showman. My game is going to have something noteworthy happen if Lavar plays.
David Chang
Not the most widely-known person on the roster. I admittedly only know who he is because frequents the Bill Simmons Podcast and other media through The Ringer. But Chang was brought on for a specific reason. This man is a restaurateur. The restaurant business, among many other businesses, has taken a monumental hit during the pandemic. David Chang regularly puts on for the restaurant business and tries to help it any way he can. Most recently by way of Who Wants to Be a Millionaire. I'm just giving good-guy David Chang another platform to do some more good. Maybe for every point he scores he'll donate x-thousand dollars. And if he doesn't think he can score maybe a donation if his team wins. As commissioner, I will offer a cash prize to the winning team.
Reggie Miller
If Ray Allen can play in the Celeb Game I can put Reggie on my Fictional Indiana-based team. Larry and Reggie back at it again. Reggie is going to come off the bench to provide some very important bench minutes with a less-than-stellar supporting cast. He's going to have to carry for a few minutes at a time and I think he's up for the challenge. Don't forget Reggie also works for TNT so he has ties to Indy and Atlanta. Maybe his jersey can have his Twitter handle on the back (@ReggieMillerTNT) and get a nice paycheck from Turner.
Greg Kinnear
Greg Kinnear was selected for this team simply because he is a celebrity born in Indiana and was a funny joke in an episode of Parks and Recreation. In an episode titled The Camel (season two episode 9), the workers in the Parks and Recreation department each paint a picture the rest will vote on to become a mural within the building. Donna Meagle (played by Retta) submits a recreation of The Last Supper with natives from Indiana as Jesus and the Apostles. Greg Kinnear was chosen as Jesus. Shouts out Greg Kinnear.
The Fictional 2021 NBA All-Star Celebrity Game
If we're putting a spread on the Fictional Celeb Game I would have to make it Team Dream -6.5. They have a bit too much firepower from top to bottom, along with some try-hard play style from Quavo. Especially with 2 Chainz coming off the bench ready to make the NBA regret ever keeping him out of this game in the first place. But what if Lavar is as good as he says he is? Maybe Reggie Miller decides to show everyone why he was Reggie Miller. The possibilities are endless.
I can't wait for everything to be safe again so we can round up famous people and make (most of) them be bad at something for our entertainment. Until then you'll just have to play ou the Fictional Celeb Game in your head.
Connect with us!
Follow along with us through the second half of the NBA season at Belly Up NBA! We'll be covering trade rumors, award races, and everything in between. Also, pull up to one of our new hoops podcasts "Midweek Midrange" live every Wednesday night. And finally, give me a follow on Twitter @JMacchitelli23 and tell me how bad my selections were and who you would pick instead.