The internet exposes all and it may have just leaked out the Cincinnati Bengal's new jersey design.
Did the Bengals new uniforms just get leaked via eBay? @JoeGoodberry @pauldehnerjr pic.twitter.com/p7PTYACf66

— Tim Rogers (@TheTimRogers) March 7, 2021
As you could imagine, the collective response to this, potential, Bengal's new jerseys design was this…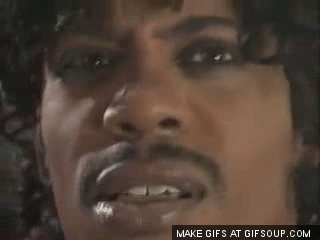 Just an absolute atrocious attempt at making a football jersey that people will actually like. This design looks like the very bad knock-off version that you see at Walmart. Nothing really against Walmart but you know what kind of NFL jerseys are going to be there before you walk in the place. They're going to be really thin and the logos on the sleeves are going to be something that a second grader creates on construction paper. That's what these jerseys look like if this is a real leak.
Maybe this is the Bengals testing the waters and trying to see how the public reacts to this design. Based on what I've seen, it's been a resounding…
Gotta say I'm just crushing it with these Chappelle Show references. Do you know who's not, potentially, crushing it? The Cincinnati Bengals. And that's a shame because I personally enjoy what the Bengals have going on with their helmets. The whole tiger stripe things just do it for me. It stands a good reason that their jerseys shouldn't be that complicated to make good. Why you would make your brand new jerseys, in 2021 look like Chicago Bear's jerseys is beyond me. Hopefully, it's like I said and this is was just a test flight of sorts. No way this is what we see on NFL Draft night right? There's just no way what a billion-dollar organization lands on correct? As a fan of a team who could have used a mulligan on their last logo update, the Dolphins, don't keep a design that everyone hates. It doesn't work out.
Follow me @2ndSatSports