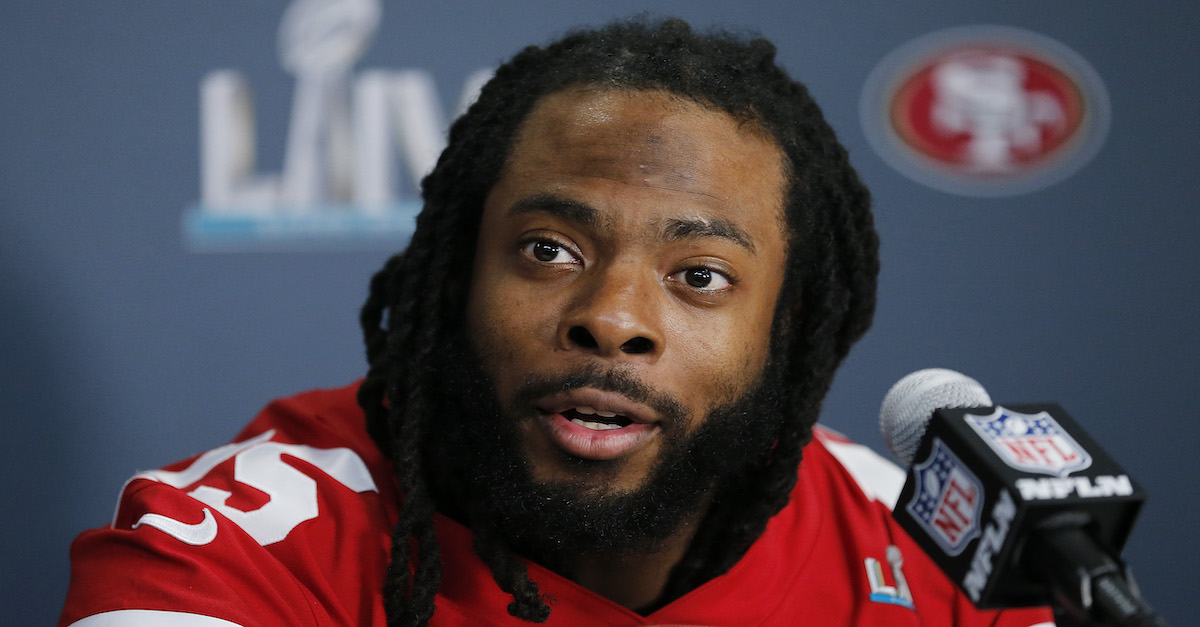 The Richard Sherman Incident
Unless you are completely detached from the sporting world, you have seen Richard Sherman's name in the news recently. Specifically regarding an incident that occurred on the morning of July 14th, 2021 in Redmond, Washington. Sources say the former Seattle Seahawks and San Francisco 49ers cornerback was arrested after police were called that day to his location.
The Charges and Arrest
Sherman was taken into police custody on several charges. Officials were originally called about the cornerback for possible domestic violence and attempting to forcefully enter an in-law's home. That was not where his legal issues stopped, however. It was reported that he was causing a scene and resisted arrest when the officers arrived. He then attempted to flee the area by walking away from where the alleged crimes occurred. This is a felony in any situation involving law enforcement anywhere in the United States. A police dog was then released to stop him. Then the officers were finally able to put the free agent in handcuffs.
Sherman had also tried to drive away while the incident was happening. He actually crashed his vehicle into a closed construction zone causing damage to the driver's side of Sherman's car. When the authorities arrived, they stated they could smell alcohol coming from his mouth. The department was given a blood sample testing warrant which was administered. Results of that assessment are not yet publicly available. Sadly, he was also threatening to end his life during the incident. This is heartbreaking as saying so is never a good thing to hear.
The good news for Sherman is that nobody was actually harmed during this altercation. Both the police chief and his wife stated that everyone is fine. Sherman's wife also added that the family is deeply concerned for him after this altercation happened.
Where the Case Is at Now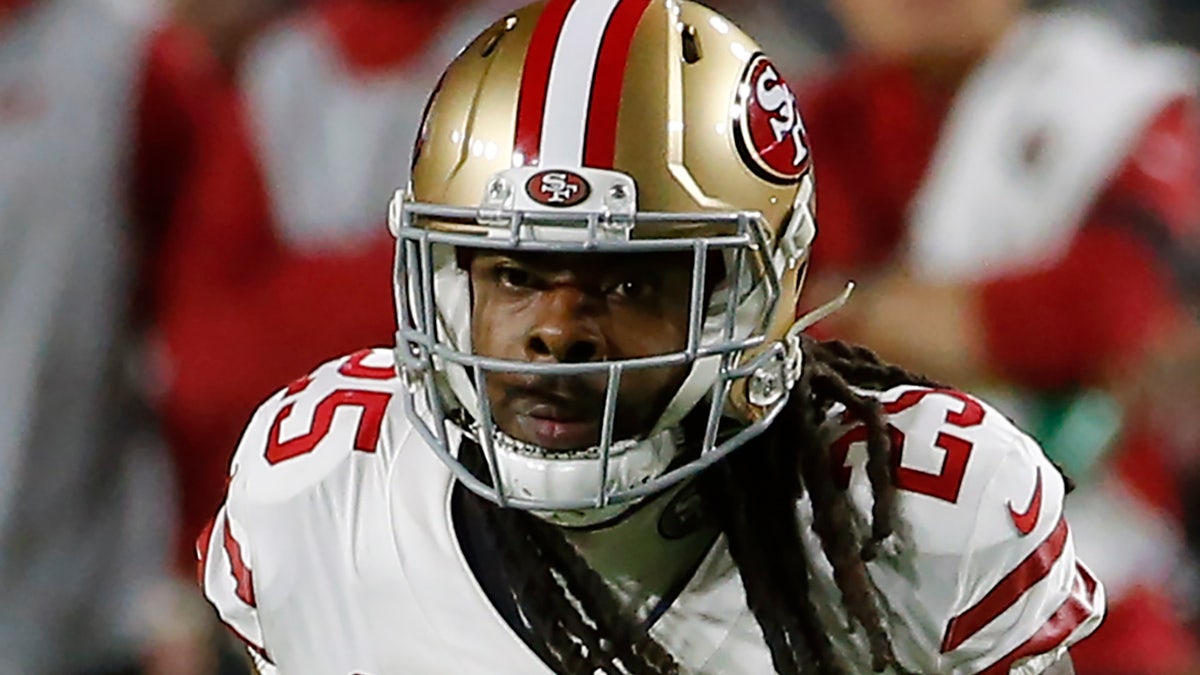 Sherman is currently detained by the Redmont Police Department. He is currently being held there without bond due to state laws pertaining to charges of domestic violence. Normally a player's agent is able to negotiate with authorities to get the player released in cases such as this. Unfortunately, Sherman represents himself currently. Therefore he is not able to do so as he is the defendant in this case. He will not be able to be formally charged until a judge is present and hears the case. Then he may be granted bond for his release.
It is unclear if the NFL will discipline Sherman in any way. However, I would assume they will. They have done so many times in the past when individuals have only been accused of a crime.
Does He Deserve a Second Chance?
Never in my wildest dreams would I believe Richard Sherman would have done something like this. He has always been a smart individual and is currently the vice president on the executive committee for the NFL Player's Association. In my opinion, this is why he did not become a victim of police brutality that Colin Kaepernick was protesting against. I am happy that he is still alive and suffered only minor injuries due to this event.
As much as I have adored him in the past, I hope he never plays in the NFL again. No matter how good of a player he is, there is nothing he can do to make up for his conduct. Even if he is not guilty of half of the crimes he was arrested for, he would still be in trouble with the league. The player's association should take action to remove him from the executive board if this has not already happened. I hate to see him go out like this after such an amazing career, but that might just be how it ends for Sherman.
This article was published on the Belly Up Sports website and specifically its NFL page. Belly Up Sports also has a Twitter page where you can interact with the network. I also have written on this subject before so see that story if you would like. If you would like to talk to me directly, feel free to chat with me on my Twitter as well. Try to keep it clean and proper. If you are incapable of doing so, ignore that completely and battle it out with me. Just a few warnings for those who dare challenge me. I am highly competitive and hate to admit when I am wrong. So be prepared for a war of words.