In life, I believe everyone should hold themselves accountable for their actions; I am no exception. I have strong opinions come draft time. I'll take credit for my hits, but also hold myself accountable on my misses too. To keep myself honest, here is my draft board prior to the 2021 draft.
Honorable Mention – Miss: Franz Wagner (Orlando Magic)
Rank on my board: 12th
Draft Pick – 8th
I am calling this an honorable mention, because I have given Wagner so much praise in the last month. He has impressed me since coming into the NBA. I had no doubt he would bust at the draft, but I did not see the upside at Michigan so that's where he has certainly proved me wrong.
Rank on my draft board: 10th
Draft Pick – 16th
Many may not know his game, but you should certainly know his name. Alperen Sengun's journey to the league is interesting. At 18 years old, he became the youngest MVP ever of the BSL (a top league in Europe). A few key strengths to his game are his feel for the game, patience, and willingness to do his work early. Offensively, he's been showcasing many skills. Sengun has great hands in the pick and roll along with the patience to manipulate NBA shot-blockers. He is a great offensive rebounder too as my comparison for him coming into the draft was Domantas Sabonis. They both do their work early and know where to position themselves, which is an underrated trait for big men. He is also a capable defender. Largely because of his IQ, he can play drop coverage and play 2 on 1 vs a guard and big man. He is excellent at baiting the ball-handler and forcing mistakes. Now he still has a long way to go, but give him time. Opportunity will be key, so it may take some time until the Rockets hand him the keys to be their center of the future.
Rank on my board – 36th
Draft Pick – 38th
While Ayo Dosunmu was passed on by many in the draft, I could cut myself a break. However, there was no prospect I watched more than Ayo. I'm a fan of Illinois basketball and witnessed him turn the program around and become one of the best players in the nation. Despite this display of dominance, I had doubts on his projection to the league. Ayo was not a strong defender (lazy off the ball), I did not think he had enough burst/skill to take over a game against better athletes, and he was not a true point guard. It's safe to say I was wrong. Something I learned from him was how important poise and mental toughness is when evaluating these players. He was never afraid of the moment at Illinois, and you see that carry over. He doesn't look like a rookie when he plays. What also got him minutes early was having a "dog" mentality. You see him fighting for loose balls, getting after guys defensively, helping on the glass. These were things he didn't have to do to earn playing time in college. Now though, when his back was against the wall, he adapted. Then as a playmaker, he once again adapted. When injuries started to occur in Chicago, the rookie was asked to fill large shoes on a top team in the conference. Ayo has started the last 22 games at point guard and is improving drastically as a facilitator. He always had a score-first mindset in college, but is now comfortable playing a complimentary role, and no matter how many shots he gets, he is still going to play hard. This is rare for young players and he has a bright future. I am done doubting Dosunmu.
Rank on my board: 32nd
Draft Pick: 51st
Brandon Boston's impact hasn't been incredible by any means, but he is someone who has certainly outplayed his draft position. He had the physical tools at Kentucky to be an NBA player, but there were many questions surrounding his physicality and jump shot. Since Boston was drafted though, his shot looks the part. It used to have a hitch in it, but after spending a couple months in the G League, he was able to clean that up. Now I wasn't praising Boston and saying he was going to be the great player, but for him to fall in the 50s was absurd. He had the potential to be a three level scorer at 6'7". You just needed to be patient, but teams didn't see it apparently and now the Clippers are going to benefit because of it.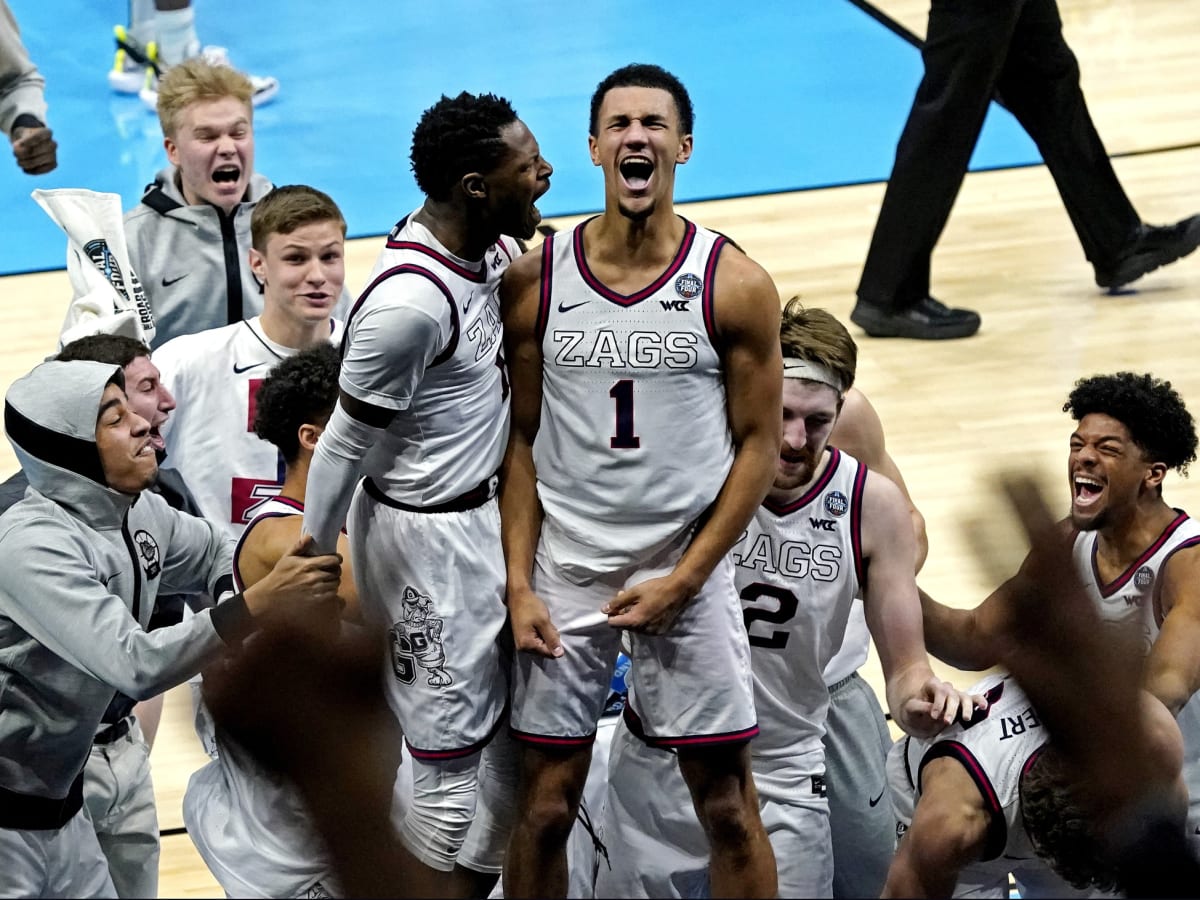 Rank on my board: 3rd
Draft Pick: 5th
All season, I was high on Suggs because he led by example. He was an excellent defender, he got his teammates involved, and was a physical specimen. I thought the Rockets were better off selecting him over other top prospects at number two. Since coming into the league though, the game appears to be fast for him. He tends to put his head down and go into attack mode without a plan. This might have something to do with playing as the off-guard to Cole Anthony, but he is going to need time. I'm not bailing on him as he's obviously still a rookie. Where I was wrong though was how long it might take him to reach that level. It reminds me of R.J. Barrett. where it might take him some time before we see him become the player many of us expected.
Article Written by Bradley Patten
Thank You for Reading
To stay connected to my future content, follow me on Twitter. Don't forget to take a look at Belly Up Sports for all your sports content. If you enjoyed this article, take a look at my last article "Rookie Rundown: 2021 NBA Re-Draft"