The New York Jets have spent the 2022 offseason adding pieces to a team that fans are hoping improves from four wins in 2021. From veterans in important positions to rookies who could make a difference from Week 1, the Jets look vastly improved… on paper. But with mini-camp ending and a month of rest before training camp and the preseason begins, there are several questions head coach Robert Saleh needs to answer. The biggest questions are in the three key position battles to watch for the New York Jets and which players are battling for those positions.
But first, I just need to dust this off because it's been a while since I've written anything.
Okay, that's better.
Key Position Battle #1: Left Tackle
The first of the key position battles to watch for the New York Jets is at left tackle. Back at the Senior Bowl in February, Saleh made no guarantees that much-maligned left tackle Mekhi Becton would start at left tackle in 2022. Becton played a total of 48 offensive plays in the 2021 season and George Fant filled in admirably for the remainder of said season. Becton – one of several 2020 draft picks on notice this season – has posted videos of his recovery on social media, looking like he was ready to kill every defensive lineman in camp. Saleh has made every indication that they're looking to put him in the right direction physically and mentally. But will Becton or Fant be the starter at left tackle in Week 1? This is the most important position to watch because either man will be protecting quarterback Zach Wilson's blind side.
Key Position Battle #2: Wide Receiver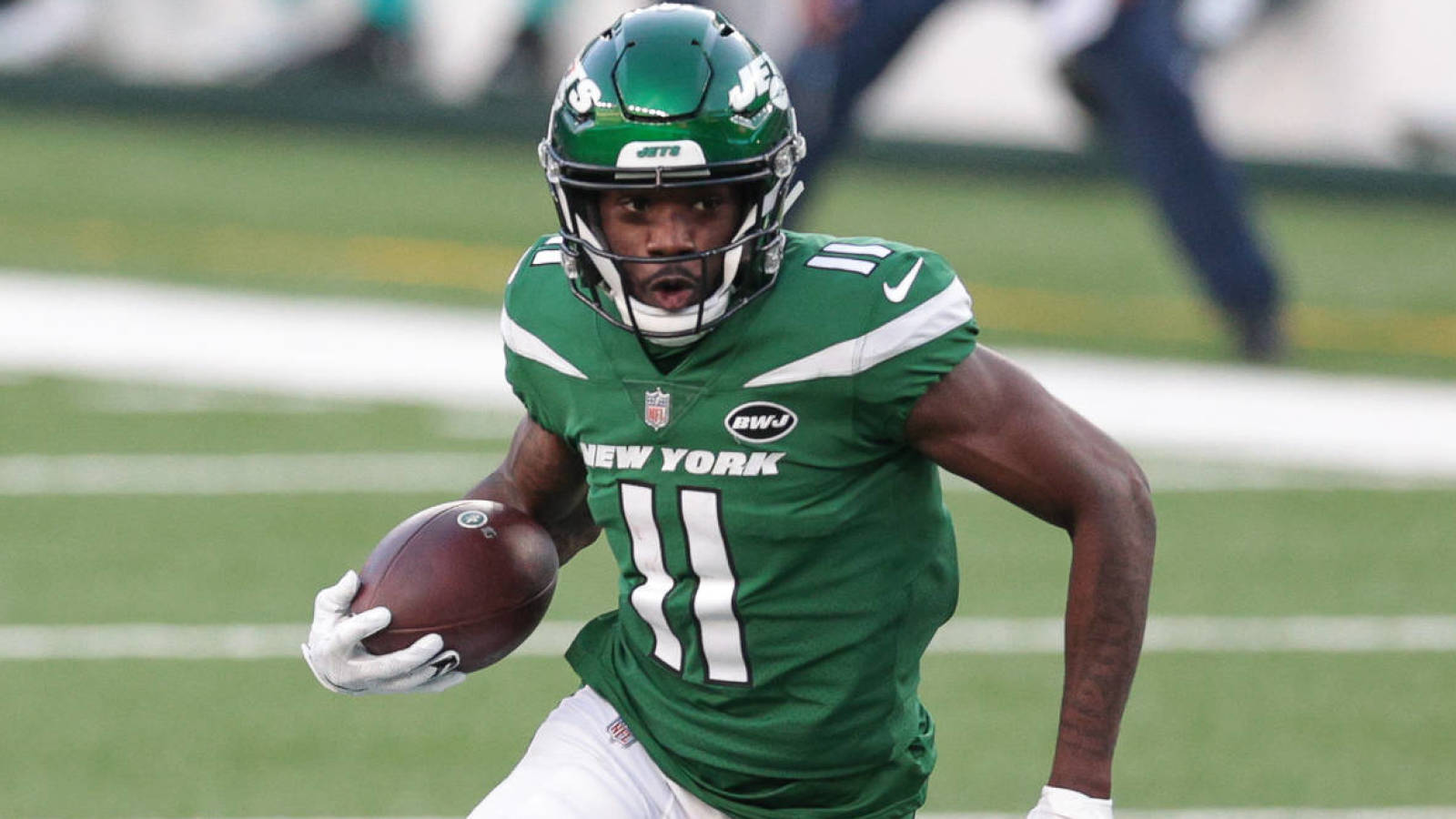 The second of the key position battles to watch for the New York Jets is at wide receiver. Over the last two drafts, the Jets have selected a pair of wide receivers who could break a game open at any moment. Those receivers are Elijah Moore and Garrett Wilson. Corey Davis hopes to improve from an injury-riddled 2021 season. Braxton Berrios will likely start in the slot. But who will fill in at WR 5? The battle in OTA's and in mini-camp has been between Denzel Mims and Jeff Smith. Mims – another player from the 2020 draft class on watch – hopes to prove he belongs on this Jets team after a miserable 2021 season. Smith, a regular on special teams, is aiming at being a regular part of the offense in 2022. While I believe Mims has the edge because of his speed, this is going to be a fascinating battle in training camp.
Key Position Battle #3: Backup Quarterback
The third and final of the key position battles to watch for the New York Jets is backup quarterback. Zach Wilson is QB1 and has been since he was drafted second overall in 2021. Last season, Mike White was the backup with veteran Joe Flacco as third string. General manager Joe Douglas managed to retain the services of both White and Flacco during the offseason. The quarterback room at One Jets Drive is steady and all three pivots genuinely like each other. Each one believes they can be the starter, but let's face facts: Wilson is the starter. But which quarterback will go in should Wilson struggle or suffer an injury? White has more mobility while Flacco is a 17-year veteran with a Super Bowl ring. This might be a more difficult decision than Saleh might think.
I'm Ryan McCarthy and I cover the New York Jets beat for Belly Up Sports. We have a lot more to offer in our NFL coverage. If you want to chirp at me regarding the Jets, life, or other topics, hit me up on Twitter: @whoisryanmcc. Thanks for reading.